With the mass adoption of smartphones over the last decade, online shopping via mobile phones has become an increasingly popular activity. There is no need to visit brick-and-mortar stores to shop anymore, as people can easily access online stores to get what they want. Purchases can be made anytime, anywhere, simply with a few finger taps on the phone.
To keep up with this trend, businesses in the retail industry are progressively transiting towards online commerce. With online retail, businesses can have access to a wider target of potential customers, thereby fuelling their sales figures.
Benefits of E-Commerce Solutions
1. Real-time order management
E-commerce solutions provide real-time order status updates that allow businesses to monitor orders from purchase to checkout and delivery. Managers can look into unexpected delays instantly, and can provide up-to-date accurate information to customers who asked about their order status. With these prompt actions, businesses can ensure that each transaction can be completed smoothly, thereby improving overall customer satisfaction.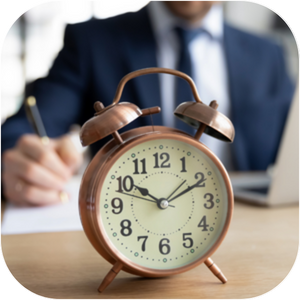 2. All-in-one platform
E-commerce solutions can be integrated with other solutions, such as accounting and inventory management software, to create a holistic system for the business operations. When an online transaction takes place, not only will the order be captured, but the payment can also be processed, bills and invoices can be created and inventory records can be updated as well. It will be an easy all-in-one single platform for the online retailer.
3. Efficient Inventory Management
With an e-commerce solution, you can catalogue and organise items based on their characteristics. By grouping items together, such as according to their colour or weight, inventory management becomes faster and simpler.
Alerts can also be set whenever stocks are low and need replenishment. This will help to ensure that popular items are always readily stocked, and customers' demands can be met.
4. Enhanced online marketing
E-commerce solutions can be integrated with digital marketing apps as well, allowing businesses to effectively market their products and services through various social media platforms and reaching new audiences.
Some e-commerce solutions may also offer built-in Search Engine Optimisation (SEO) tools. This enables the online store to rank higher in search engines, leading to more online traffic to the store as well.
5. Automate shipping and taxation
Time-consuming delivery processes, such as printing of shipping labels and calculation of taxes, can be automated with e-commerce solutions. With faster delivery processes, the shipping experience for customers will be greatly enhanced as well. This creates more opportunities for repeat sales too.
6. Enhance online shopping experience
The online store can be categorised for a better shopping experience as well. Products can be featured according to different themes, such as purpose, season, consumer groups etc. Having a user-friendly online shopping site can provide customers with a fuss-free experience and draws back repeat customers.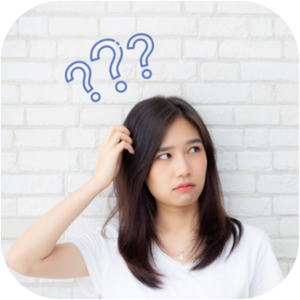 Choosing an E-commerce Solution
It is important to ask the following questions when selecting a suitable e-commerce solution:
What services does the solution provide?

What apps can be integrated with the solution to provide these services?

Does it provide access to SEO tools?

Does it allow you to digitally market your products?

Does the solution provide customisation options for your online store website?

Does the solution cater to mobile users?

Does it provide a satisfactory site speed?
Here are our recommendations!
Shopline: Allows retail stores to build an online shop easily. By integrating features such as inventory management, CRM and Payment functions, business owners can manage important business processes in one place.
Shopline supports E-commerce, Social Commerce, Online-to-Offline and Cross Border Retail. By allowing you to use different avenues for commerce, it enables your business to succeed in more ways than one.
Kaddra: Connects your online stores and services more efficiently with customers through a mobile-first approach. This simplifies sales processes for your customers, improving their mobile shopping experience.
Kaddra also features a loyalty programme. It rewards loyal customers through special discounts and offers. This improves brand loyalty and encourages repeat purchases.
Shopify: Helps business owners create an effective online store that is equipped with powerful features that can help to attract consumers, increase online revenues, and manage day-to-day operations.
Shopify can also work with POS hardware in the physical stores. This allows retailers to make use of its many useful functions to improve physical business operations.
Businesses from the Food Services and Retail sectors can claim up to 80% funding for Shopline and Kaddra through the Productivity Solutions Grant (PSG).
PSG funding has been reduced to 50% on 1 April 2023.More on PSG
Try It Today!
Get the benefits of e-commerce solutions for your retail business! Fill out the form below and get a free demonstration.
You can also contact us at 6515 7906 or email us at enquiry@361dc.com for more information.