Shopify E-Commerce Platform
Build your very own ecommerce website
with powerful features
What is Shopify?
Shopify comes with everything that you need for e-commerce! It is a subscription-based platform that enables anyone to create an online store within minutes and start selling their goods easily. Store owners in Shopify store owners may also use Shopify point-of-sale app and accompanying hardware in their physical stores too!
Begin your online business today!

Create a beautiful e-commerce website with powerful features to help you attract consumers, increase online revenues, and manage your day-to-day operations.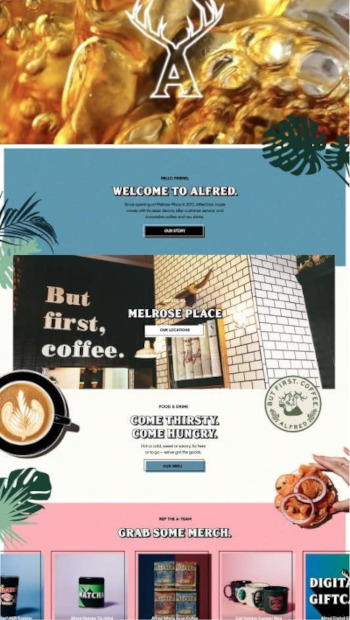 Sell Anywhere
Shopify enables you to sell wherever your clients are – online, in person, and anywhere!

Convenient Checkouts
Let your customers pay it their way. Boost conversions when you make shopping simple. Enable popular payment methods and local currencies for smooth checkout experiences.

Do even more with Shopify apps
Enhance the functionalities and features of your online store. The Shopify App Store contains over 6,000 apps to help you begin, manage, and grow your business, ranging from drop shipping to social media marketing!

Comprehensive Marketing
Attract the right customers using Shopify's built-in blog and SEO tools. Promote your products with Email marketing, Google Smart Shopping and Facebook Ads through Shopify.

Shopify POS
Businesses that use Shopify to combine their in-store and online sales have seen a 30% increase in revenue year over year. Consolidate in-store and online sales now!


Expanding your sales channels
Promote and sell through multiple sales channels such as Facebook, Instagram and TikTok all from within Shopify! Shopify automatically tracks orders and inventory when you promote and sell on sales channels.

E-commerce anywhere
Any existing website or blog can be modified into an online store simply by embedding the products. Place your products wherever you like, including on Squarespace and WordPress.
Shopify is used by over 1.7 million businesses in 175 countries worldwide!

Interested to master Shopify?

Enroll in WSQ Shopify Ecommerce Masterclass by GEX Academy!

This 2-day intensive hands-on Shopify store building course will equip learners with practical Shopify store building methodology and fundamentals of Shopify, from creating pages, adding products, creating theme, shipping methods to app store, and more.
Besides, it also helps learners to understand the legal requirements and guidelines of setting up eCommerce shop, develop a plan for online store marketing and establish metrics to determine technical and user experiences.
Topic 1: The learner can examine the user experience components to build a Shopify store.
Topic 2: The learner can evaluate guidelines and requirements for website design and possible legal implications and communicate these guidelines and requirements to relevant parties.
Topic 3: The learner can align and develop implementation plans for online store marketing.
Topic 4: The learner can evaluate website to establish metrics on technical and user experiences.
Shopify Frequently Asked Questions (FAQ)
Team 361 is an official authorised partner of Shopify. Being a leading cloud integrator, we are proud to represent multiple software solutions. We provide unbiased recommendations and will only propose the most appropriate and value-for-money solutions for you, including the information on relevant grant support available.
Interested to arrange a demo?