Dedoco Digital Signing Platform
A decentralized document solution
that streamlines your digital workflow
What is Dedoco?
Dedoco is a document workflow and digital signing platform that enables end-to-end document signing, encryption, and sharing. It is designed to increase efficiency and compliance while maintaining document security and data privacy.
With an easy-to-use Application Programming Interface and Software as a Service that can be used across all sectors, businesses could digitalise their documents and signature processes. Based in Singapore, Dedoco has served across Governments and public sectors, HR, banking and finance, corporate secretaries, and auditing businesses among others.

Sign with Singpass Enabled
The Government Technology Agency of Singapore has launched a new feature called Sign with Singpass, which allows Singpass app users to digitally sign their documents. With over 2.5 million registered Singpass app users, Dedoco is one of the first digital signing application providers to offer this new feature!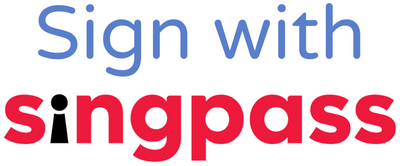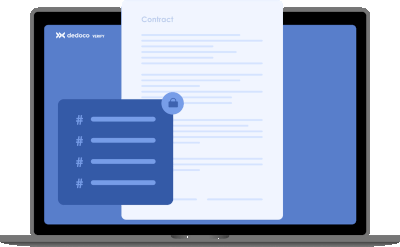 Decentralized approach

Dedoco's platform is built around the principles of privacy, trust and security, through a decentralized, end-to-end technology. Dedoco's unique decentralized infrastructure sets itself apart from competitors by not storing any of your files on its servers, thereby lowering the possibility of a data leak.

Fully Customisable Smart Contracts
Manage and configure your business workflows easily via Dedoco smart contracts which provide both automation and tamper-proofing. Dedoco can handle simple workflows with a single document and signature to more complex workflows with multiple document sequences and signers.

Flexible Workflow Options
Dedoco allows businesses and individuals to customize digital workflow templates to meet their specific requirements, regardless how complicated your workflow is or how you choose to send the documents. You can save time on manual operations and wet-ink signature by having an automated progress schedule for your digital documents.

Compliance
Dedoco is fully compliant with the Electronic Transactions Act, Cap 88, and the Electronics Transactions (Certification Authority) Regulations 2020.
Privacy & Trust
Dedoco's platform is built in such a way that none of your documents or workflow processes are stored on its servers. Moreover, the blockchain-based architecture creates an audit trail. With this, Dedoco users can use the registered document hash to check if the document has been tampered with before signing it. Dedoco documents can also be signed with government-issued digital signatures, ensuring that the documents and their signers are credible and from reliable sources.
Dedoco Frequently Asked Questions (FAQ)
Team 361 is an official authorised partner of Dedoco. Being a leading cloud integrator, we are proud to represent multiple software solutions. We provide unbiased recommendations and will only propose the most appropriate and value-for-money solutions for you. We will also assist you to tap on government funding support wherever possible to reduce your cost.
Interested to arrange a demo?