What is an Aspire Business Account?
It is a virtual business account that functions similarly as with any other usual corporate current accounts but without a cheque book & physical locations. An Aspire Business Account allows companies to manage their financial transactions quickly and conveniently all within one single setting.
Registration for the Aspire Business Account is simple and free. All it takes is just 5 to 10 minutes to sign-up, and approvals should take up to 24-48 hours! To top it off, you will also have easy access to apply for an Aspire Credit Line that may provide you with an affordable working capital financing solution to help grow and expand your business.
Why choose Aspire?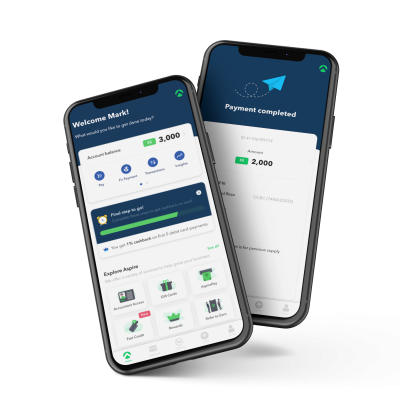 Free Account
You must be familiar with putting in minimum deposits or paying monthly fees when opening business accounts. However, an Aspire Business Account is free to open, with no minimum deposit. Even if there is only $1 in the account, it will still be no fee involved.
Instant Working Capital Support 
Your business can get up to a $300,000 line of credit approved in just 48 hours, with the interest rate as low as 1%! The best of all, there is no monthly or non-utilisation fee needed. You just pay for what you use!
Attractive Forex Fees
The Aspire Business Account has the lowest foreign exchange fees in the market to over 50 currencies, powered by Transferwise. SMEs will have access to rates that are up to 7 times cheaper than most banks. More information here.
Aspire Corporate Card
The Aspire virtual Visa debit card is accessible with no cost and automatically syncs with the account. It allows for integration with Google Pay for card-less online and/or in-store purchases. It also comes with auto-categorisation features for effortless accounting.
Integrated with Xero Accounting
The account comes with other features like accounting software integration with Xero, for quick and efficient transaction reconciliations. The Aspire and Xero integration offers the fastest sync in the market, hourly compared to daily by other banks.  Money management is made simple with multi-user access where directors can invite accountants and/or co-founders with limited access to the account.
Aspire Business Account: Frequently Asked Questions (FAQ)
Team 361 is an official authorised partner of Aspire Virtual Account & Business Line of Credit. Being a leading business advisor, we provide value-added services to our clients by helping them to save on financing costs while growing their businesses.