Over the past decade, online shopping has grown exponentially as the convenience that it offers has made it into an appealing option for consumers. The ability to keep up with this pace is vital to staying competitive within Singapore's fast-paced business ecosystem. Therefore, it has become almost a necessity for local companies, big and small, to sell their products online through e-commerce stores.
What is Social Commerce?
Social commerce is the use of social media platforms to sell products and services directly to consumers. 
The rise of social media has opened up new ways for businesses to market and sell their products. Social media platforms allow businesses to promote, inform and provide support for their products to a much wider audience than before. In addition, these platforms provide customers with a public space to openly talk about and give reviews on the products and services. Such organic discussions enable businesses to obtain valuable customer insights and awareness of customer perceptions of their brand. 
Another benefit of social commerce is that it reduces the time and effort that customers have to spend in order to complete a purchase. Social media platforms such Facebook, Instagram and Snapchat allow businesses to receive instant instructions from the customers to act, such as having "Shop Now" or "Buy Now" buttons directly within the post, or even through live selling. Payment can then be processed without delays. The whole transaction is swiftly completed within the platform itself, making it seamlessly convenient for consumers.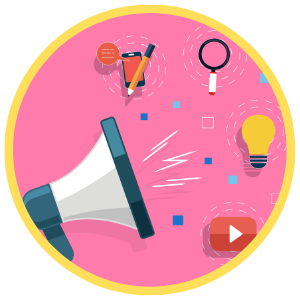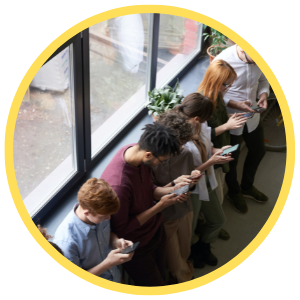 Benefits of Social Commerce
Social commerce provides unique advantages such as:
1. Wider Market Base
With billions of users across various social media platforms, social commerce enables you to reach a larger market with huge potential. It also allows businesses to penetrate the younger market, such as the millennials or Gen Zs, who are more attuned to social media and online shopping.
2. Better Targeted Campaigns
Most social media platforms provide businesses with tools that gather and analyse consumer data. With these data, you can create more effective marketing campaigns and social media content. For instance, you could tweak settings to the newsfeed of mothers so that they can receive direct marketing on baby products which would definitely interest them more.
3. More Interactive Shopping Experience
In social commerce, it is very easy for customers to contact sellers by simply leaving a comment on posts or directly sending them a private message. Users can also tag their friends, start a discussion about the products or ask for feedback from other customers. These create an interactive and engaging shopping experience for customers, which helps to strengthen your brand stickiness.
Additionally, comments and discussions on your posts serve as a source of organic feedback. They can help drive sales by encouraging potential customers to purchase your products.
Start Social Commerce with Shopline
Shopline is a full-featured online shopping platform that integrates Facebook, Instagram, Whatsapp and LINE with your existing sales channels. With Shopline, you can tap on platforms such as Facebook, Instagram and Whatsapp for social commerce, and enjoy all the wonderful features that the platform has to offer: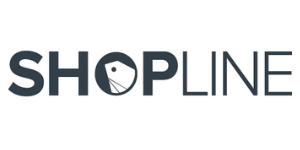 1. Live Selling
It can be difficult to handle orders while you are livestreaming. Shopline has a feature named Shopline Live, which enables you to manage orders and edit order details such as order amount and delivery address, during live streaming. Through this feature, you can make order adjustments at the same time too.
Shopline Live can also be used to review livestream performance. You can analyse valuable data such as the view count, viewer purchases and order summary. By reviewing and analysing these data, you can get direct feedback on the areas for improvement for future livestreams.
Shopline Live also allows you to assign special keywords to the products. Audiences can leave a comment such as "keyword +1", and the product will then be automatically added to their shopping cart. Purchases will be made much faster and easier.
2. Message Centre
As a business, it is important to have multiple channels available for customers to reach you. The more contact points that a business has with its customers, the better the customer experience and hence a stronger brand.
However, a lot of time and energy can be spent on managing multiple customer messaging channels. Shopline's Message Centre consolidates all the messages from 3 channels – Online store, Facebook Messenger and LINE, and makes it easier for businesses to access and control everything within one single platform.
Prompt responses to customers' queries on social media reduces the risks of losing them. With Shopline's Message Centre, the time taken to respond to potential customers is fairly quick. Automated and frequently-answered replies can be sent directly via direct message or as a reply to the original comment.
Customer messages can pile up fast during livestreams. Sellers will need to quickly and effectively manage these inquiries as they come. With Shopline Message Centre, these sellers can bring up conversations which they have replied to, be it read or unread, through the filtering and search functions. Messages can also be marked with a star to make it easier for tracking and archiving purposes.
3. Inventory
If you have a large inventory, importing all your products onto a social media platform can be a tedious process. Shopline simplifies this task through bulk-importing, where you can upload 100 products at a time. Furthermore, Shopline allows you to edit product details as you upload. 
Upselling is an effective way to boost your sales and increase revenue per order. You can use Shopline's Add-on items feature to upsell your products! Alternatively, you can also add a time or quantity limit for Add-on items to inform customers about the limited time deals or limited stock items.
As a business, you must be able to consistently meet the high demands from customers. This means that maintaining high-demand stock is vital. Otherwise, you may end up with stock shortages that can create dissatisfaction among your customers and result in a negative brand image. Shopline helps you avoid this by letting you set an out-of-stock reminder for your products. You can also have a report sent daily, providing you with the latest stock information.
Enjoy up to 70% Funding Support For Shopline
Are you interested in boosting your business' social commerce? Tap on the Productivity Solutions Grant (PSG) to get up to 70% subsidy for Shopline!
PSG funding has been reduced to 50% on 1 April 2023.
Try it Today!
Enjoy the benefits of social commerce through Shopline! Fill out the form below and get a free demonstration.
You can also contact us at 6515 7906 or email us at enquiry@361dc.com for more information.