The Jobs Growth Incentive (JGI) is one of the various initiatives introduced by the Singapore government in 2020.
It aims to encourage employers to expand local hiring by providing salary support for new employees hired between September 2020 to September 2022. Here are some of the updates for the JGI according to the recent Budget 2022 Announcement:
Extension by six months from April 2022 to Sep 2022 (labelled as Phase 4). Details about the support for employers in previous phases can be seen below
Phase 1
Phase 2
Phase 3
Qualifying     window

New local hires from Sep 2020 – Feb 2021

New local hires from Mar 2021 – Sep 2021

New local hires from Oct 2021 – Mar 2022

Non-mature

Up to 25% of first $5,000 for 12 months

Up to 25% of first $5,000 for 12 months

Up to 15% of first $5,000 for 6 months

Mature, PwDs, ex-offenders

For Gross Monthly Wages paid:

– In Sep 2020 – Feb 2021, up to 50% of first $5,000 for 18 months

– From Mar 2021 onwards, up to 50% of first $6,000 for 18 months

Up to 50% of first $6,000 for 18 months

Up to 50% of first $6,000 for 12 months
To be eligible for the JGI, there must be an increase in overall local workforce size AND an increase in the number of local workers earning ≥$1,400/month
JGI support will continue with gradually reduced rates
Further details will be announced by the respective ministries at a later date.
Other Government Support for SMEs
Along with the push for hiring local employees and better employment numbers, the need for better staff management operations has only grown.  Standard company operations have changed drastically over the past two years, the covid pandemic made the digitalisation of the workplace unavoidable.
Employers must now take steps to adapt their employees for the changing jobs landscape. One of the most fundamental ways to do this is by digitalising HR/Payroll processes to function in work from home settings.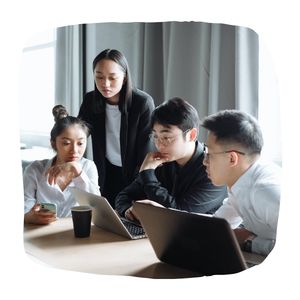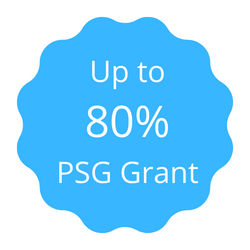 HR Automation is the way to go for businesses that want to grow. Having HR solutions streamlines company operations and improves on previously manual procedures. Tasks such as filing leaves or computing payroll can be made faster than ever with the use of HR Automation software.
Besides tapping on the support for hiring local employees, businesses can also draw on other grants available such as the Productivity Solutions Grant (PSG). The PSG provides up to 80% funding for pre-approved solutions including HR solutions which are able to simplify manual HR tasks & automate repetitive processes.
PSG funding has been reduced to 50% on 1 April 2023.
Digitalising Your HR/Payroll Operations
HReasily: A Cloud-based software that streamlines payroll, leave, claims, time & attendance, and other vital integrations for smoother business operations.
Other ways that HReasily can help:
Employees can take pictures of receipts and submit claims for work expenses on mobile devices
HR managers can keep track of schedules with the deadline reminder function
Accountants can save hours worth of time using automated payroll calculation
With HReasily, you and your team save time and energy to spend on more important aspects of growing your business
Start Your HR Digitalisation
If you're interested in getting an HR solution to enhance your business, do contact us at 6515 7906 or email us at enquiry@361dc.com.