Based in Singapore, Ange Bakes Keto was established in September 2019 with the goal of providing keto-friendly, gluten-free bakes and pastries to customers.
Keto-friendly food options were severely limited in Singapore.
Ange Bakes Keto was founded by Angie Sim, along with her friend, Joy Mah. The business was started as a result of Angie's desire to get back into shape after giving birth to her second child. As someone with a sweet tooth, going on a ketogenic diet was a big challenge for Angie. Therefore she started to research and bake her very own keto-friendly sweets, so that she could still enjoy some sweetener while keeping to her diet.
During her research days, she realised that keto-friendly food options were actually severely limited in Singapore. The demand, however, was very high as she got to know many other ketogenic food lovers during the process. This led her to the idea of selling her keto-friendly sweets since there was a potential market for such food. She then approached Joy for the partnership and the company was then officially started.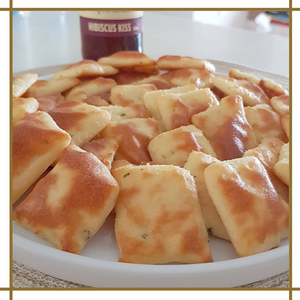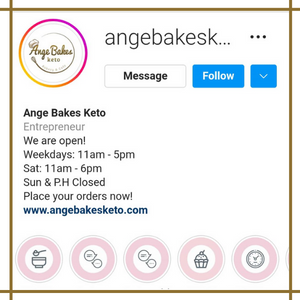 "I can see that it is an edge for us to be online in the digital market"
Just a few months after the business was started in September 2019, the Covid-19 pandemic struck. As a newly-incorporated business, Ange Bakes Keto had to quickly make changes in order to adapt to the changing pandemic situation.
Angie then decided that they needed to shift the focus onto online channels. They started to work on building up their online presence and market their products on different social media platforms. Many attractive product photos were posted regularly. The business then slowly established their brand awareness and expanded their audience outreach, despite the pandemic restrictions.
With a stronger digital online presence, the customer base grew steadily. Gradually, it came to a point where manual order takings were no longer feasible. Both Angie and Joy were overwhelmed with the incoming orders. Besides checking the purchases with customers, they had to also arrange for delivery services. The load became too much for them to handle and they decided to set up an online ordering system for customers to key in the details directly. Delivery arrangements could also be confirmed upfront. Such automation saved a lot of time for the business.
Other Operational Issues Still Loomed
Angie and Joy had to cope with other issues as well, such as:
1. Lack of Manpower
Due to the circuit breaker, the business had difficulties in hiring sufficient new workers to help out with the operations. Both Angie and Joy had to manage most of the roles themselves.
Apart from working on the accounts, Angie also had to work in the kitchen and she was a core member of the entire production process. Besides baking, she had to wash all the equipment as well. Meanwhile for Joy, she focused on the marketing and customer service aspects of the business. A significant amount of time was spent on managing the social media pages and updating of their website. The partners had to multitask and a lot of effort was put in to make up for the lack of manpower.
2. Managing Overhead Costs
As Angie handled the accounts for their business, she had to spend many long hours analysing their cash flow and manually working out bank reconciliations. The pandemic had also driven the prices of ingredients rocket high and expense tracking became more tedious. It was tough work for Angie to keep overhead costs in control while at the same time, ensuring the quality of their products was not compromised.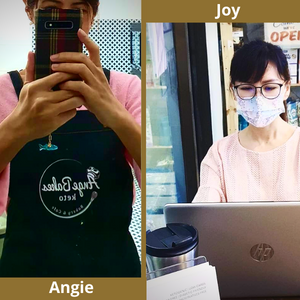 Adopting Xero – The Digital Way
Angie was strongly recommended by her friends to adopt a digital accounting solution that could help to alleviate her manual routine tasks. She decided to go for Xero after checking out her options and doing all the necessary product research.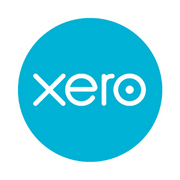 1. Automated Accounting
With Xero, Angie was able to save a great deal of time as all the manual routine accounting tasks, such as bank reciliations, were now automated. This allowed her to redirect her time and energy to manage and grow the business. She could now devote more time to invent new recipes and create a more diversified menu selection for the customers. The enlarged product selection was then able to attract and appeal to a broader customer base. This gave them the competitive edge to sustain the business despite the ongoing pandemic.
2. Keeping Track of Overheads
Bank reconciliations were performed automatically with Xero. Angie need not waste time checking the figures over and over again. Human errors were also eradicated with the adoption of Xero. It became a breeze for Angie to have a good overview of her cash flow and overall business financial position. She could track her overheads much more efficiently, and balance her rising cost of production with the sales.
The future looks bright for Ange Bakes Keto
Ange Bakes Keto has come a long way since they started the business in 2019. Their latest achievement was the opening of their very first brick-and-mortar cafe at the Adelphi Mall. With the increased easing of restrictions, Angie and Joy plan to open more outlets locally within the next few years and to continue widening their customer base.
To this day, Ange Bakes Keto has been serving Singaporeans with local favourites, such as the healthy yet savoury Keto Curry Puffs and the Keto All-Chocolate Cake, which is perfect for any occasion! The menu looks set to have additional ready-to-bake food items as well. Customers can browse their wide selection of keto-friendly products on their website and social media pages such as Instagram and Facebook. The future indeed looks bright for Ange Bakes Keto!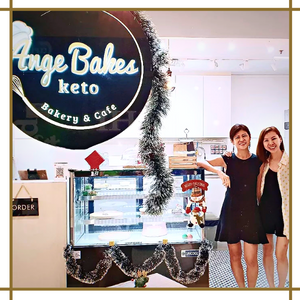 Enjoy up to 70% Funding Support For Xero

Are you interested in enhancing your operations with Xero as well? You can digitalise your entire accounting system for just $217.50 with up to 70% PSG funding!
PSG funding has been reduced to 50% on 1 April 2023.
Contact us at 6515 7906 or email us at enquiry@361dc.com for a FREE demonstration of Xero now!