Team 361 was honoured to be invited as a guest speaker during the 2022 Speciality and Fine Food Asia trade show, which was held from 22 to 24 June, at Suntec Convention Centre. Our Director, Mr Ken Leong, took the stage and shared with the audience some of the digitalisation strategies that could help to increase the revenue of F&B businesses. Fret not if you had missed the opportunity to attend the trade show. We had collated the highlights from his sharing here.

5 Simple Ways to Increase Profit
1. Membership is King
Beg your customer to be your member:

You only need to draw customers to sign up once. Once they become your members, you win half the battle!

Offer vouchers or gifts but NOT free products:

You could reward customers in different ways, such as special offers or limited discounts. However, you should not offer anything entirely for free.

It is not easy to ask for someone's contact number. If they do give, use it!:

Phone numbers are valuable leads as they connect you directly with your customers. You can build up your relationship with them via channels, such as SMS or WhatsApp. 
2. Discounts & Rebates
New customers are expensive! They cost 5 times more than regulars:

It is costly to acquire new customers, so keep your loyal regulars happy! Offer them discounts and rebates periodically to retain them.

Celebrate the special occasions:

Set up exclusive rewards to help your customers celebrate their special moments!

Rebates are powerful:

Create time-limited rebates to inject urgency and make your customers fear to miss out on the goodies for them.
3. Surprise your Customers
Surprises are (generally) sweet:

Serve up timely surprises for your customers, they will happily embrace the nice gestures.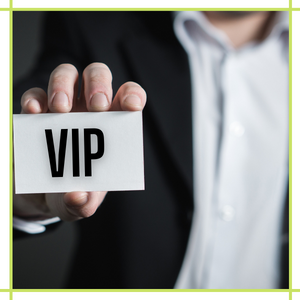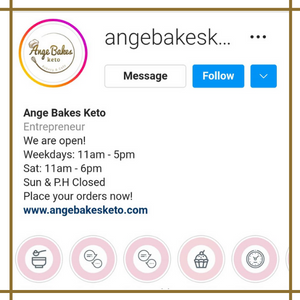 4. Connect Frequently
Out of sight, out of mind:

It is very easy for customers to forget about your brand, as there are simply too many advertisements around us. Sending regular collaterals, such as EDMs or e-newsletters, help to retain the brand awareness. 

What's new in store:

Keep your customers updated whenever there are new items in store! This will keep them close to your brand.



Starbucks sends on average 2 emails per week:

This is definitely one of the most successful F&B businesses in the world! Keep reminding customers about your brand!
5. Increase Table Turnover
Self-ordering (Kiosks & QR code scanning):

By allowing customers to self-order through kiosks and QR code scanning, transactions can be completed faster and smoother without having them to wait in long queues.

Allow advance order:

Customers who are able to order in advance have the luxury of spending more time to make their choices. They do not have to rush through the ordering process at the counter or jam up the queue. As a result, transactions can be completed faster and queue times are reduced.
3 Reasons Why Some May NOT Be Doing The Above
Most F&B business owners may already be well aware of the above ways to up their profits. However, there can be several reasons as to why some are still not executing them.
1. Lack of the right tools
To fully enjoy the benefits of digitalisation, businesses will need digital solutions that can suit their unique needs. Smart POS systems such as FoodZaps can provide the flexible tools which will help to enhance business operations and improve the overall customer experience.
2. Lack of the right people
Employees must be able to know how to operate and use the tools and software which are available for them. They will need to be put through proper training and be provided with adequate support, so that work can be completed seamlessly and operational issues can be resolved quickly.
3. Lack of the right vendor
Having reliable vendors to supply businesses with the right tools are important as well. The advice given by the vendors should be professional and unbiased so that the final solutions will be useful for the business.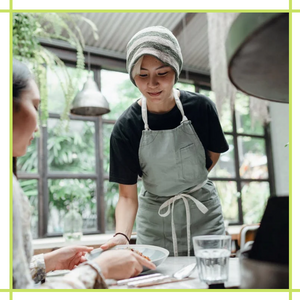 Ready to Digitalise? Contact Us!
Your business can also get free and unbiased recommendations for solutions, such as Accounting, POS, HR/Payroll, E-Commerce and many more! Reach out to us and adopt digital solutions to empower your business! We can be contacted at 6515 7906 or enquiry@361dc.com.