The COVID-19 Pandemic has just shifted more consumers online and people are now spending twice as much time on the internet than they did 10 years ago. Many businesses are already marketing online. However, not many of them have effective digital marketing plans that can give them a cutting edge from their competitors.

Now help is on its way, with government funding support as well! The Productivity Solutions Grant (PSG) has recently been expanded in October 2021 to cover digital marketing solutions so that more businesses can uplift their digital marketing strategies and enhance their online presence.
Here are 4 reasons why you should tap on the grant for your digital marketing:
1. Provide convenience for your customers and stay competitive with an E-Commerce Store.
An E-Commerce website provides great convenience for both customers and the merchant. Customers can look up important details such as business hours, contact numbers and locations, which help to promote in-store sales. Additionally, if customers are unable to visit the physical store, the entire process of browsing, considering and payment could be done at the online store.

We are all aware that an online store provides customers with the usual product details, stock levels and automated reminders. However, a well managed online store could potentially provide an improved shopping experience for customers, giving businesses the absolute edge over competitors' stores. 
The E-Commerce website packages includes 
Desktop/tablet/mobile optimization

Product management system

Payment gateway integration

Cloud hosting

Website maintenance 

Training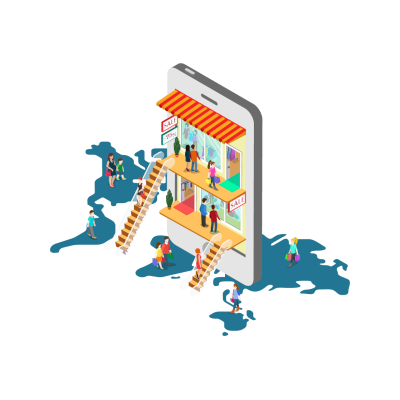 2. Yes, customers are googling your products but can they find you?
It's pretty obvious that in today's digital environment, the average customer uses search engines to find what they are looking for. If you have no online presence at all, you will be out of sight among your customers. Even if you do have some online presence but a basic minimal one, you will be just as out of sight.

Customers usually begin their search with Google, which has the largest market share in Singapore. Almost 81% of B2B transactions start with a web search. That might explain why Search Engine Optimization(SEO) has the highest return on investment (ROI) of the digital marketing mediums. It is imperative for a business to appear on the first page of search engine results page (SERP), as this can ensure a higher chance of being clicked at as most searchers do not venture past the first page. To achieve that, your website's content should follow a solid SEO plan.

Businesses should also consider using Search Engine Marketing (SEM) to enhance their click-through rates and utilise both highly customisable ads and dynamic ad copy through Google Ads to reel in more leads. A combination of SEO & SEM will be a good way to achieve strong online visibility.
The SEO packages includes
Keywords &

website optimisation

Competitor ranking analysis
The SEM packages includes
Research on keywords' price range

Search volume

Competitor ranking analysis

Keyword bidding strategy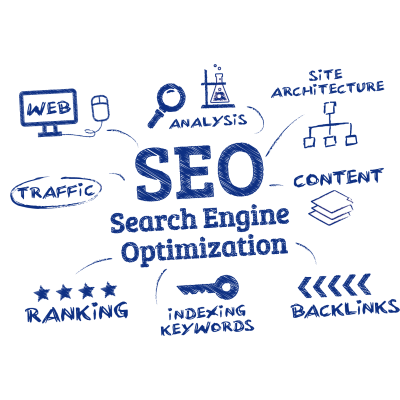 3. Facebook page? Created. Facebook Ads Manager? Check. Strategic Ad placements with Strong Creatives? Well…
From building brand awareness to keeping advertising costs low, social media marketing has been a proven and effective method of online marketing. However, are we using the Ad manager effectively? Are we dialing in the correct settings with attractive graphics that can convert our target audience into actual customers?

It is often easy to begin advertising on social media platforms. However, only an experienced advertising agency with a dedicated team of copywriters, graphic designers and campaign managers can craft a robust ad campaign for your brand. They are the ones who can angle that projected online image which your consumers will recognise and be attracted to.
The Social Media management packages includes 
Objectives and content plan

Drafting of campaign captions and graphic artwork

Photography/video taking

Post-production editing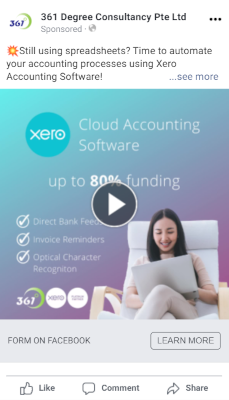 4. Live Streaming – the easy way to reach a large audience quickly
As the popularity of online shopping grows — fueled by a pandemic that has restricted people to their homes — live streaming, which combines retail and entertainment, has become another excellent way for businesses to grow their brands. By live-streaming on platforms such as Facebook & Shopee, your brand gets to reach a large audience immediately.

Well, besides reaching a large audience, you are also able to build a rapport with your customers through live streaming. Your brand now has a face, voice and personality that people can relate to. They are considerably more inclined to buy if they trust your live-demonstrated benefits of the products and services.

For businesses planning to live stream, It is also crucial to ensure that the proper tools are in place. A professional management crew will be able to conduct a livestream that represents your products well.
The Live-Streaming package includes
Program preparation

briefing and scripting

Backend Sales and Enquiries Integration

Confirmation and Booking of Host

Live Stream Equipment & Setup