For the past years, Singapore has been facing a manpower and talent shortage as the evolving economy resulted in high demand for skilled workers that were in short supply.
This shortage was made worse by COVID and the various travel restrictions that were put in place to contain the pandemic.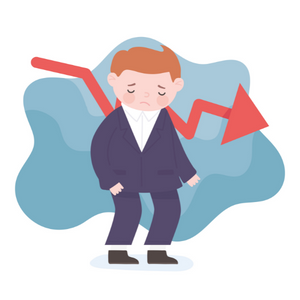 Who was affected the most?
The industries that suffered the most from the manpower shortage were:
F&B Businesses

were the hardest hit

,

as could be seen from the declining job ads for the industry
Manufacturing & Production/Electrical & Electronics

experienced manpower shortages as Singapore did not have sufficient local tech experts to fill the gaps

Construction

was severely affected by the pandemic, prompting the Singapore government to provide a S$1.4 billion support package that was announced in June 2020
However…
Despite the shortage in labour, it may be a surprise to learn that the employment rate of seniors rose at a faster pace in 2021 surpassing the pre-Covid-19 rate of 27.6% in 2019
You may not realise it but as of 2020, 1 in 4 resident workers were aged 55 and older. This number may continue to rise as the ageing population continues to grow.
As such, the Tripartite Alliance for Fair and Progressive Practices has guidelines to make integrating older employees as smooth as possible, these include:
Discussing re-employment with employees at least 6 months before they turn 62

Discussing subsequent extensions at least 6 months before the previous contract expires

Offering extension of re-employment at least 3 months before the previous contract expires. These extensions should run for at least one year.

Rewarding re-employed employees based on business and individual performance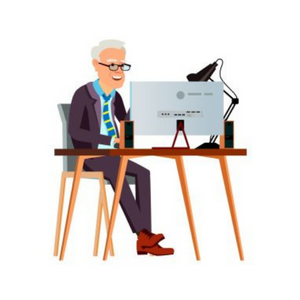 A Solution That's Old but Gold.
Hiring older workers benefits companies as many of them are locals and won't be as expensive to hire as migrants. Other good points about hiring older employees includes:
Great Work Attitude:

Most older skilled workers have a great working attitude from the years of experience that they have accumulated. 
Good Mentors:

Older workers make excellent mentors and role models to younger employees, this helps in the grooming and training of future generations within the organisation.

Government Support:

Although the cost of hiring older workers is already considerably low, the Singapore government offers multiple grants to further reduce the cost of hiring and keeping senior workers in employment.
What Support Is Available?
Grant 1 – The Senior Workers Early Adopters Grant aims to incentivise and encourage companies to raise their own internal Retirement and Re-Employment Age, ahead of the legislative schedule.
To obtain the grant, companies will need to increase both the above-mentioned ages by at least 3 years over the minimum statutory requirements. Currently, the Retirement age is 62 while the Re-Employment Age is 67.
Grant 2 – The Part-Time Re-employment Grant aims to support employers who are able to provide part-time employment opportunities to eligible senior workers upon their request.
By securing both grants, your company can receive up to S$5,000 per Singaporean or Permanent Resident employee aged 60 years and above (up to S$250,000). This lowers the employment cost significantly for businesses, while helping to reintegrating senior workers into the economy.
Have senior workers? Claim today!
If you are interested in getting support for hiring senior workers, or would like assistance in securing other government grants, please contact please contact Woon at woon@361dc.com or 9824 1643.