The annual Specialty & Fine Food Asia was held at Suntec Convention Halls from 22 to 24 June 2022. The event brings together business owners, partners and consumers from the F&B and retail arenas.
Team 361 being the leading software aggregator in Singapore, we could not miss this great opportunity to participate and showcase the benefits of the many digital solutions which we provide! Besides learning more about an integrated F&B operation, trade visitors who came by our booth during the 3-day event were also pampered with free coffee treats and various freebies!
Check out some of the daily highlights of the show!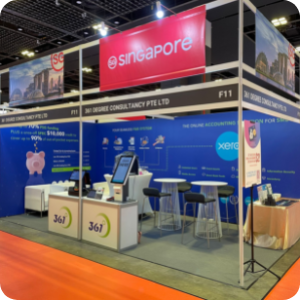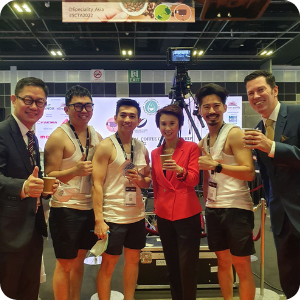 Day 1
Team 361 had our very own "Kopi Kias" to kick off the first day of the show! Dressed in singlets and slippers, they aimed to deliver a simple message. Long gone are the days of using pen and paper to take orders manually. Digitalisation is the way to go for modern F&B businesses.
Our team was greatly honoured to have the Minister of State for Trade and Industry, Ms Low Yen Ling, gracing our booth. She was warmly briefed by our 3 Kopi Kias on the concept of an integrated F&B workflow, and how it could empower local businesses with a seamless and cost-effective operational system.
Later in the day, our Director Ken Leong also shared with more than 50 trade visitors on proven F&B digitalisation strategies that had brought about higher profits for retailers. Members of the audience were also presented with complimentary data roaming cards as one of our giveaway freebies!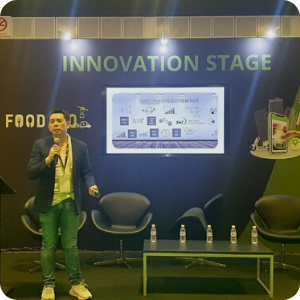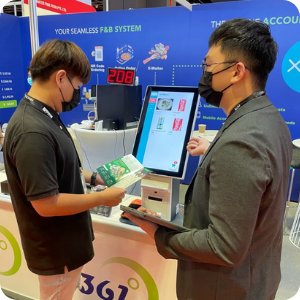 Day 2
We were pleasantly swarmed by the huge interest in our FoodZaps kiosk and tablets by the trade visitors!
FoodZaps is a comprehensive POS system that is easy to use and install. It is designed to help F&B businesses operate and save costs through efficient outlet management.
Those who came by our booth personally experienced the wonderful features of FoodZaps, such as:
Multi-device ordering

, where orders could be put through different devices at the same time eg. tablets and mobile phones.

Precise inventory and ingredient tracking

so as to reduce wastage and improve cost-management with real-time updates.

Ability to integrate with popular delivery apps such as Grabfood and Foodpanda for wider market outreach.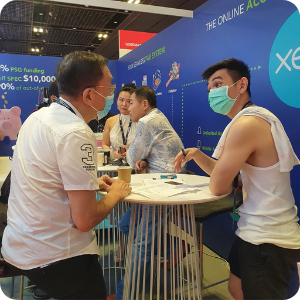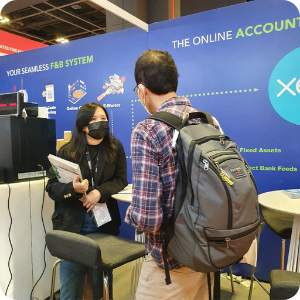 Day 3
The curtains were drawn for the SFFA show!
More than 200 industry retailers had visited our booth, and learnt about the advantages of an integrated F&B operating system! The visitors were impressed with our wide array of digital solutions ranging from accounting, HR, inventory to even e-commerce platforms.
Our team also shared with visitors the availability of popular government grants, such as the Productivity Solutions Grant (PSG), which offered significant funding support for the adoption of digital solutions. For F&B owners and retailers who wish to improve their productivity by adopting pre-approved solutions to enhance business processes, such as Xero, FoodZaps and more, they could enjoy up to 80% funding support through the PSG.
The event was closed with a bang and we really want to thank everyone for their support, be it coming by our booth in person or providing exciting sponsorships. We would not have successfully pulled through the show without all of them!
Of course not forgetting to thank our very own Kopi Kias, who have wowed the visitors and won the hearts of many, with their immense creativity!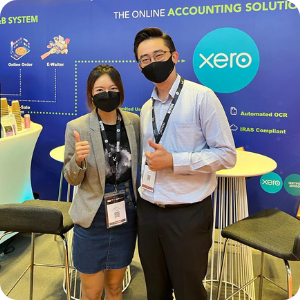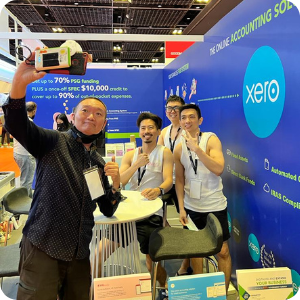 Digitalise YOUR Business!
If you would also like to explore digitalising your operations, contact us to learn more about how kiosks, POS, e-commerce, accounting and HR/payroll digital solutions could help to empower your business! You may reach us at 6515 7906 or enquiry@361dc.com.