Are you held back by the time spent on seeking layers of approvals?
Without a doubt, all of us want to speed up our approval processes and increase our productivity. If such approval processes could be fully automated, SMEs in Singapore would have saved an enormous amount of time and human errors would have been eradicated. There wouldn't be any compliance complications as well.
Tap on ApprovalMax to save time and improve compliance
ApprovalMax is a software that manages and automates the approval workflow in an accounting programme, such as Xero.
By linking it to your Xero account, it automatically reviews each transaction you need to approve before approving or rejecting it. Instead of relying on the usual paper or email approvals, it enables you to fully automate the approval process for bills, purchase orders and sales invoices.
How ApprovalMax works
To get started with ApprovalMax, you only simply need to set up an approval workflow that is fully tailored to your requirements. You could even introduce as many requirements and rules as you require.
Every approval request is then tracked and logged, hence providing a thorough history of all approvals and rejections. For compliance and auditing purposes, this audit trail is also a particularly helpful tool that enables companies to reflect a transparent approval process.
You could also set as many approvers as your business hierarchy needs. This would allow you to streamline both internal communications with co-workers, and external liaison with clients. You could also assign approval responsibilities to other users, while at the same time, keeping track of all your approvals easily.
In addition, ApprovalMax also provides budget checking, thus enabling businesses to set budgets and automatically alert approvers if a request exceeds a specified threshold.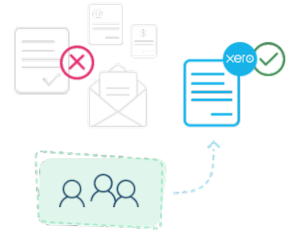 A more efficient way of using Xero
ApprovalMax also generates reports that could reflect how your account is being used and rings alarms on potential abnormalities that might exist in your transactions. Contact us at 6515 7906 or enquiry@361dc.com to witness how ApprovalMax could help to save you time and improve your Xero experience!