Place orders to suppliers easily and accurately





Zeemart is an easy-to-use ordering platform that helps you maintain full control over your F&B outlets' operations by placing orders to suppliers, digitising your invoices, and keeping you up-to-date with your business spending.

Work On The Go
With ZeeMart avaliable on desktop and mobile, manage your business anytime, aywhere

Order Accurately
Place orders through accurate data, not memory

Hassle-Free Experience
Tired of paperwork? Rely on ZeeMart to do it for you!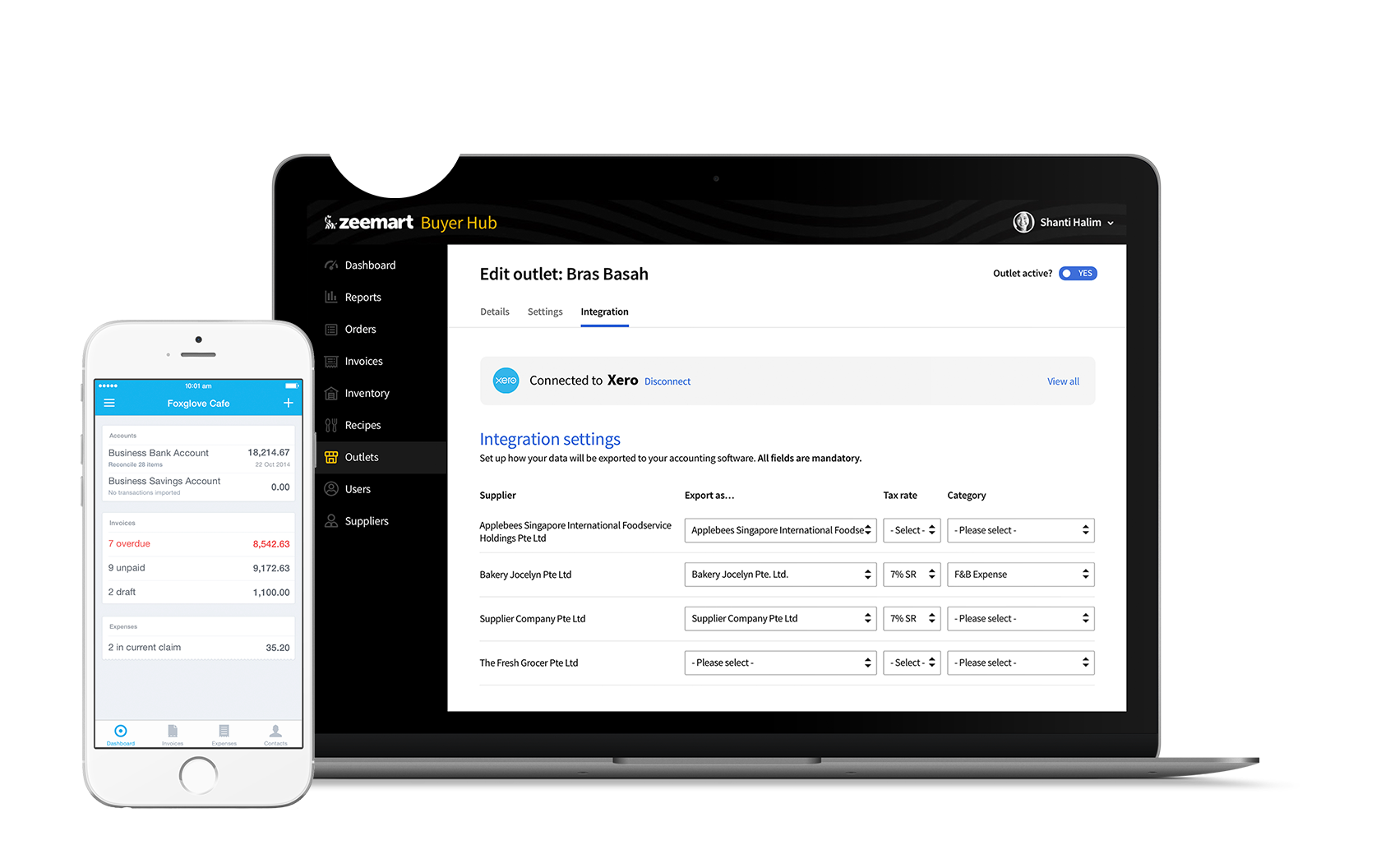 Zeemart integrates with Xero
Zeemart seamless integration with Xero means that you will always be on top of all your purchases.
Learn More