What is Simplepay?
SimplePay is a software company that provides a cloud-based payroll solution aimed at having accurate compliant processes and making payroll as stress-free as possible.
Payroll Administration Simplified
Statutory deductions and contributions are calculated automatically (CPF, CDAC, ECF, SINDA,
MBMF, SDL). SimplePay will guide you in the right direction to ensure that payroll deductions are done accurately.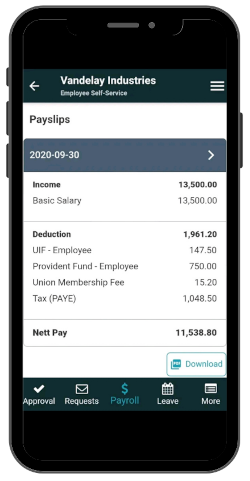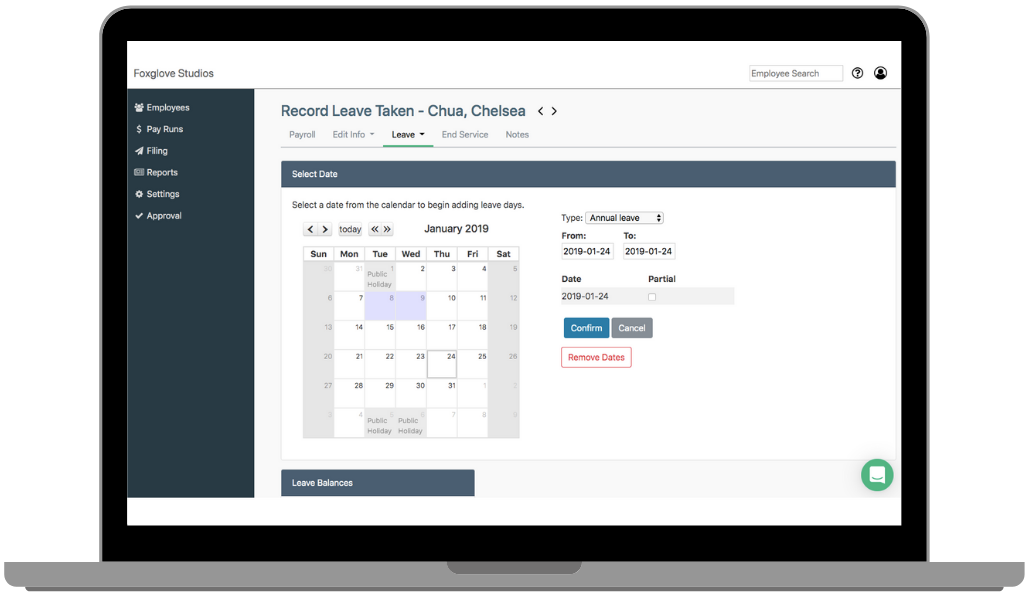 Responsible Management System 
The system will notify you when submissions are due and send reminders to prevent late submissions. You will always be 100% compliant. Submissions are done electronically wherever possible.

EMPLOYEE SET UP
It is a platform offering easy and hassle-free set up. Deductions such as life insurance premiums, are easy to set up as well. Staff loans can be tracked effortlessly too.
Employees who work on a monthly, weekly or even fortnightly basis can be supported.

LEAVE MANAGEMENT
Leave is completely well taken care of.
SimplePay prevents errors such as accidentally indicating a public holiday as leave taken when it falls within an employee's leave period.
Unpaid leave is also available for salaried workers – simply select the days of unpaid leave and the amount will be calculated automatically and deducted from the salary.
Manage leave requests and approvals through self-service function easily.

SUBMISSIONS
Officially approved by IRAS and the CPF Board for e-submissions.
Filing season will be stress-free as IR8A data is exported to XML for direct submission to IRAS. E-filing under the Auto-Inclusion Scheme (AIS) is also made simple, by integrating with IRAS's Application Programming Interface (API) for direct submissions.
The figures for the monthly CPF submission are automatically calculated and presented in a report, which can be downloaded as an FTP file. Simply then e-submit the FTP file on the CPF website.

OTHER FEATURES
An activity log will show when changes were made and by whom.
Being online means zero installations needed on your computers, you can work anywhere, anytime.
System is automatically updated with changes to ensure compliance with tax regulations.
No need for backups, as data is backed up and stored securely on our servers.
Integrates with Xero and QuickBooks Online.
Self-servicing allows employees to view payslips and requests leave online.
GIRO file generation for major banks is done automatically.
There's a reason why Simplepay Payroll served has more than
16,000 satisfied clients in South Africa, Singapore, Ireland and Hong Kong!

SimplePay Frequently Asked Questions (FAQ)

Team 361 is an official authorised partner of Simplepay. Being a leading cloud integrator, we are proud to represent multiple software solutions. We provide unbiased recommendations and will only propose the most appropriate and value-for-money solutions for you. We will also assist you to tap on government funding support wherever possible to reduce your cost.
Interested to arrange a demo?