eSignatures – Built for Business
Flexible signer flows, team management, Google plug-ins, and more.
What is HelloSign?
HelloSign is an electronic platform that allows companies to send documents for signatories online. Instead of the traditional pen and paper endorsement, such electronic ones can be done directly from devices in a safer and faster way.
With HelloSign, you can electronically request and add legally binding signatures to any document, from new hire agreements to loans, to NDAs. It is available in an intuitive web interface, a developer-friendly API, or as a Salesforce add-on.
HelloSign is widely recognized as a leading eSignature solution by analyst firms.
What is an eSignature?
An electronic signature or eSignature for short, is a way to get approval of electronic documents or forms from anyone.
Do you require eSignatures?
Many industries requires the frequent uses of signatures such as Healthcare, Accounting, Audit, Insurance, Legal Services, Real Estate, Architecture, Government, IT and Cybersecurity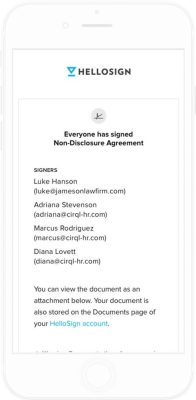 Flexible Signer Flows
Sign documents yourself or request signatures from up to 20 different people in any order, or all at once. When the document is fully executed, everyone gets a copy delivered to their inbox.
See your documents progress with status notifications that keep you in the loop throughout.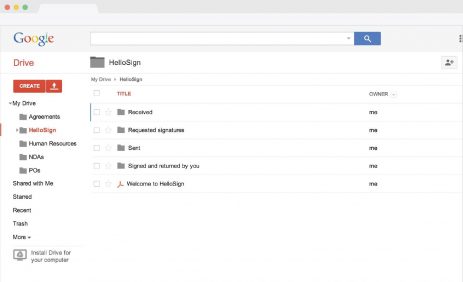 Works Seamlessly With The Apps You Already Use
HelloSign connects with the business tools that you are already using.
It integrates with Google Suites, Dropbox, Slack, Microsoft OneDrive, Zapier, Xero & many more.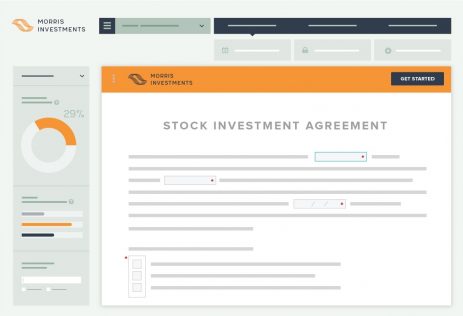 Embedded signing – users sign directly on your site.
Allow your users sign directly on your site instead of being redirected to hellosign.com.
It's completely seamless and the user doesn't even need to have a HelloSign account. Explore the power of HelloSign API.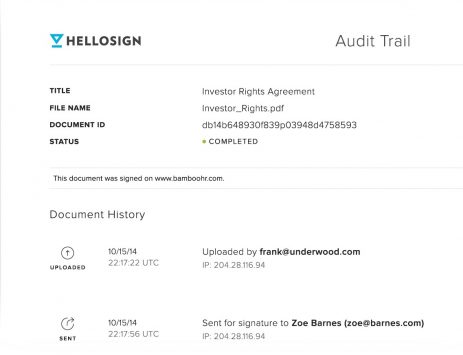 Legally binding and secure
Compliant with all major eSignature laws. Additionally, all documents are encrypted at rest. A secure Audit Trail is also provided that includes access times and IP addresses.
– Explore More Features –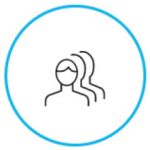 TEAM MANAGEMENT TOOLS
Admins can view all team documents and configure their team settings.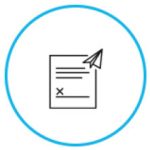 TEMPLATES
Set up commonly used documents once with signature, merge, and text fields. Use them repeatedly.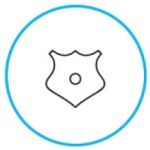 BRANDING
Add your logo and company name throughout the signer's experience, including all emails and signature pages.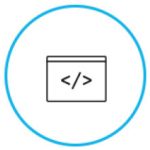 API
Quickly build eSignatures into your app with the easiest API available.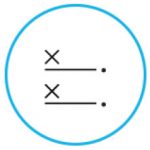 FLEXIBLE WORKFLOWS
Whether 1 or 20 people are signing simultaneously or in a specific order, we have you covered. You can also carbon copy (cc) other people in your organization.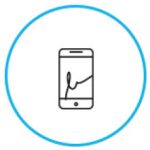 IN-PERSON SIGNING
Have people sign documents in-person on your iPad or Android tablet. ideal for waivers, photo releases, NDAs, and more.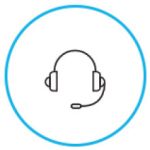 AWARD-WINNING SUPPORT
Our Award-winning customer service is available by email should you ever need us.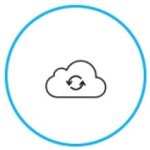 IN THE CLOUD
Always up-to-date, no software to download – get started in under a minute.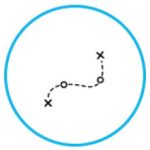 AUDIT TRAIL
Each document has a comprehensive log of each parties' name, email address, IP address and a record of the day and time of all activity that occurred.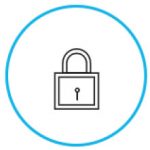 TWO-FACTOR AUTHENTICATION
Secure sensitive documents from prying eyes using HelloSign's Access Code two-factor authentication.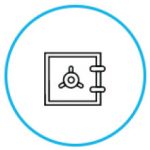 BANK LEVEL SECURITY
Your documents are protected by SSL encryption and secure server infrastructure hosted at a state-of-the-art Tier III, SSAE-16 and ISO 27001 certified data center.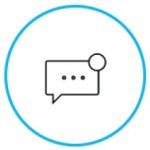 STATUS NOTIFICATIONS
Get an alert when major events such as a document being reviewed or signed happens.
Case Study:
How Entrust Public Accounting Corporation reduced their signature process
from 2 Weeks to 1 Day with HelloSign
2020 introduced a new way of working for many businesses around the world. To keep up with the transition to working remotely, Jason Lew, Director and Founder of Entrust Accounting Public Corporation, jumpstarted his firm's move towards being 100% digital. Printing, signing, scanning, and mailing documents was no longer a viable option, and it needed to evolve in order for the business to continue.
It took the company less than 2 days to understand the system, fully digest it, and implement it into their workflows. The previous process of printing, signing, and mailing internationally required up to 2 weeks to be completed. By implementing eSignatures and being able to sign anywhere, anytime, the firm and their clients have been able to drastically reduce the entire process to a single day.
" Lawyers, professional firms, and government agencies we work with who are used to traditional processes are impressed with eSignatures. We've received lots of positive feedback from clients especially during this pandemic where our way of working has changed. "
There's a reason why HelloSign is trusted by millions of users to manage signed documents online!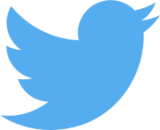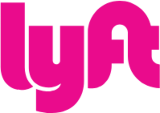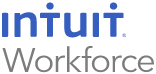 HelloSign eSignatures: Frequently Asked Questions (FAQ)
Templates are reusable signature documents, best used for commonly used forms like NDAs, Offer Letters, or Sales Agreements. Set them up once, save them as templates, and reuse the next time you need them.
You just need to select who is supposed to sign your document. Then, simply add your file into HelloSign, enter the email of the person, and add a signature box next to your document. You are then ready to send out the document for signature!
Team 361 is an official authorised partner of HelloSign. Being a leading cloud integrator, we are proud to represent multiple software solutions. We provide unbiased recommendations and will only propose the most appropriate and value-for-money solutions for you, including the information on relevant grant support available.
20% discount on annual plan, min 5 users needed.