What is Datamolino?
Datamolino is the best remote working tool for accountants and bookkeepers. Keep collecting paperwork from your clients. Your staff and clients can safely connect work from home.
Automate your bookkeeping
Capture data automatically from invoices, bills & receipts and send it straight to MYOB, Xero  or QuickBooks!
With Datamolino, you are able to:
Automated invoice processing system
Process purchase bills and receipt faster
Collaborate with your colleagues and clients
Your invoice processing will be as as easy as 
1-2-3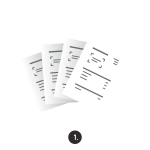 1st Step
Scan your bills and receipt to Datamolino.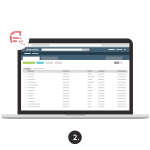 2nd Step
Datamolino process and recognize information such as supplier, data, item line details, tax and amount.
3rd Step
Integrate with your accounting software right away!
You may also contact our consultant to understand more!
Brian Ng – 8268 2809 / Soon Chye – 8685 8513
Andy Hawkins, Propel by Deloitte
Good format for processing receipts, very versatile for different clients. The support team are the best around, always get a fast reply with good results whenever I've contacted them!
Mark Purvis, GY Computers
Love this app! Its saved me so much time as i'm behind in my bookkeeping and it really helped the process. Manual is so 2014!
Paul Clark, Paul Clark Accountants Limited
This is an excellent system which has enabled us to speed up the input of sales and purchase invoices considerably. The staff at Datamolino are brilliant, always doing their best to answer any queries or sort out any problems quickly.