It's a brand new year! Have you started planning for any software upgrades to keep your operations running in tip top condition? Grab the right tools to power your internal communications and processes!
In this article, we will be sharing some of the more popular solutions that have been adopted by local SMEs. Read on to find out how these digital solutions can help you to improve work processes and cut costs!

1. GST Compliance
 The GST rate has already been increased to 8% with effect from 1 January 2023, with a planned further increase to 9% from 2024. 
GST registered companies will need to modify their work processes in order to stay compliant with the local statutory regulations. A failure to comply may result in heavy penalties. 
Xero & ABSS: How accounting systems help
Xero and ABSS are two popular accounting software that can assist companies with the new GST compliance and provide support during the transition. GST registered entities are required to submit a return (GST F5) electronically to IRAS. Xero and ABSS can help you to produce a GST F5 return, as well as the IRAS audit file, automatically. Businesses can then submit these documents to IRAS directly which makes the entire filing process a breeze.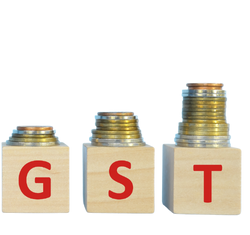 2. Auto Inclusion Scheme
The Auto Inclusion Scheme (AIS), as regulated by Singapore's tax authority IRAS, requires companies to provide their employees' income information electronically. This helps to ease the burden of tax filing and calculations of income tax when preparing income tax returns to IRAS. It is mandatory for companies with 5 or more employees to be on the AIS.
HReasily & PayBoy: Filing it easily
HReasily and Payboy are 2 different HR payroll software which are able to support AIS submissions. Such HR software could help to simplify your employee management workflow while allowing you to stay compliant with all the regulations!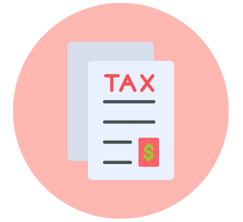 3. Green Initiatives
More and more businesses are going green. Not only because it supports the environment, but also because it helps to reduce costs such as buying and printing papers, having to do courier services etc. Physical space for storage of files can also be saved.
Benefits for going green:
Lower risks of losing physical documents

Reduced waste of paper and electricity from printing

Save on space and storage costs 

Faster turnaround when handing digital documents.
InvoiceNow: Digital Invoicing
Processing paper-based invoices can be very time consuming and tedious. Furthermore, it takes up space with the numerous files needed to keep all the papers.
InvoiceNow is an e-invoicing method that streamlines the direct transmission of invoices in a structured digital format across systems in Singapore. This new standard for invoicing, which runs on the open-standard Peppol network, will benefit both Small and Medium-Sized Enterprises (SMEs) and large corporations by enabling smoother invoicing, quicker payments, and a better method of environmental conservation.
Accounting solutions like Xero and ABSS can be directly connected to InvoiceNow, allowing you to send and receive invoices swiftly across the network.

NEW! Send 10 e-invoices through InvoiceNow and receive $200! Learn more here.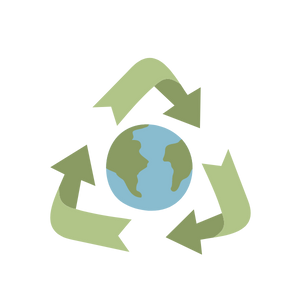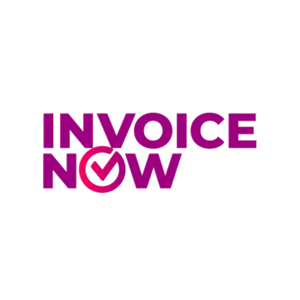 4. Selling through LiveStreams
Selling products through social media, or social commerce, is increasingly becoming a top platform being used by retailers due to the growing demand for online shopping. This is further fuelled by the pandemic which pushed everyone to do their shopping online.

In addition, consumers nowadays will no longer travel to a physical store simply to enquire about their desired products. They will rather find out the information online first and have their queries answered during livestreams or demonstrations. 
Benefits of social commerce: 
Reach out to larger markets such as the millennials and Gen Zs, who are heavy users of social media platforms.

Each customer has his own preferred channel(s) to seek out their products and services. By introducing additional channels, you stand a higher chance of reaching out to your potential customers, thereby boosting overall sales.

Aside from having both a physical and e-commerce store, companies that provide live selling are able to have a deeper engagement with their customers. This in turn increases customer satisfaction, brand stickiness and loyalty.
Live Selling made easy
SHOPLINE Social Commerce solution integrates Facebook, Instagram, Whatsapp and LINE with your existing sales channels. You can easily assign unique keywords to your products. During livestream, your audience can simply use these keywords to add comments, such as "keyword +1". Their product order will be automatically added to the shopping cart. It's that easy! 
SHOPLINE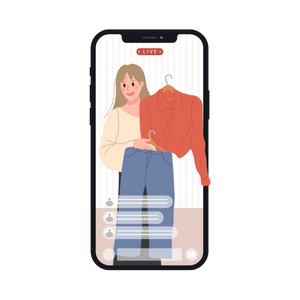 5. Omni-Channel Sales 
Businesses often use multiple sales channels to sell their products and services. This expanded network of channels allows businesses to reach more consumers and provides the flexibility for potential customers to purchase items through their preferred channel.

However, managing multiple sales platforms can be a huge challenge for businesses as well. It can be a very tedious process to do updating across the various channels.
Sell & Chill: An integrated solution
Sell & Chill is an omni-channel sales solution which allows businesses to consolidate all their sales channels into one. This saves time significantly as everything can be managed through a single platform. With a central dashboard within Sell & Chill, you can now consolidate, plan and track your orders easily, without having to switch between platforms.
Sell & Chill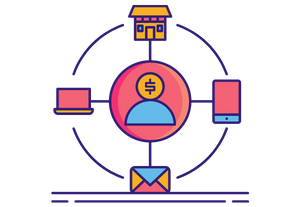 Get your solutions with up to 70% government funding!
Do you know that most of the digital solutions shared above can be adopted through the Productivity Solutions Grant (PSG)? The PSG supports SMEs that are keen to improve their productivity by adopting pre-approved IT solutions to enhance business processes. Funding is up to 70%!
PSG funding has been reduced to 50% on 1 April 2023.
Reach out to us at 6515 7906 or enquiry@361dc.com to explore the solutions for your business in the new year!