Guide to Set Up E-Invoicing for ABSS
This step-by-step guide will set up e-invoicing in ABSS. Once completed, you will be part of the e-invoicing (PEPPOL) network in Singapore and your sales invoices will automatically flow into your customer's accounting software without the need of data entry (if the company is also using a PEPPOL ready software).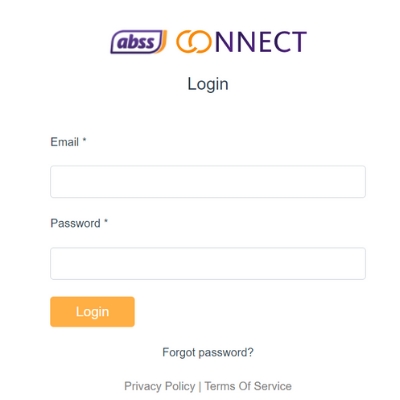 Step 2
After login, you will see company name display on top left. If you have registered multiple companies using same login ID, then you may select company by click on User icon on top right, and the list of companies will be displayed.
Notes: You will get this prompt if you are not subscribed to DBS Payment service. Click [x] to close the prompt if you are not using DBS online payment services.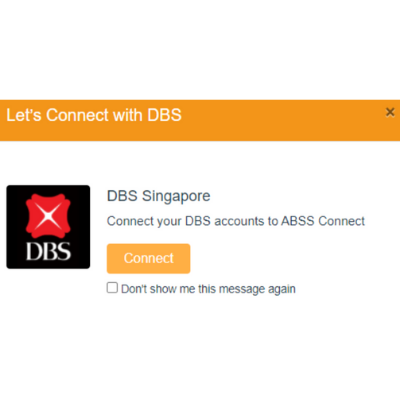 Step 3
Ensure Company UEN is filled up in Company Profile, via user icon on top right corner.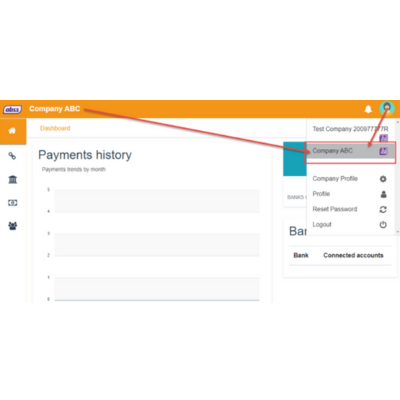 Step 4
Click on the
button, it will display the option to connect to PEPPOL an InvoiceNow access point service provider which connect to Peppol network. You have to enable this connection in order to use the InvoiceNow service.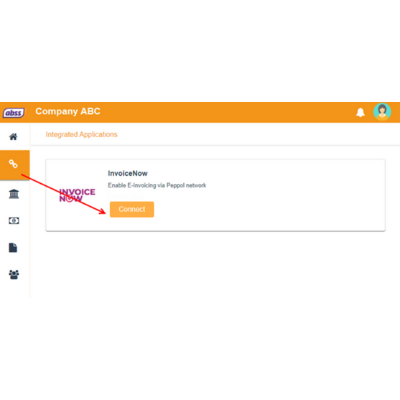 Step 5
You will then need to send a consent to Storecove (ABSS designated PEPPOL access point provider) for E-Invoicing service.
Note: DO NOT use special characters, such as #, on address fields, the registration request will not be accepted.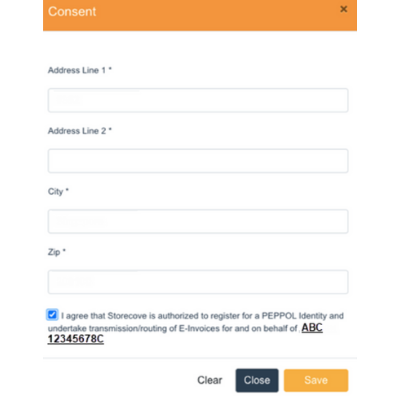 Step 6
You will be redirected to IRAS Singpass login page, please log in.
Note:  If you encounter any error with your Singpass login, please refer here.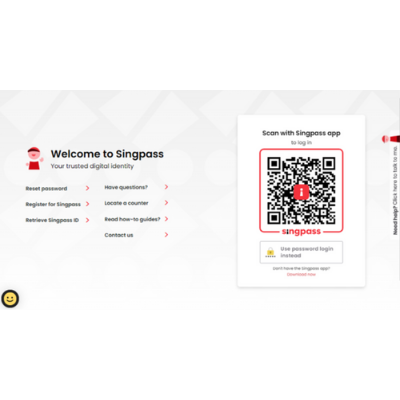 Step 7
If your user ID has been assigned to transact with multiple companies on behalf of your company, you are then required to select correct company ID. Click Continue.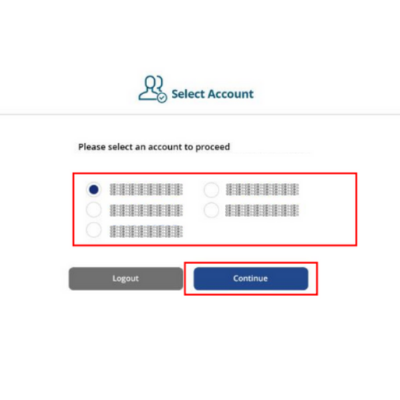 Done! it will continue to register your InvoiceNow application. You will receive an email notification if there are any errors.
*Premium cover users can now send and receive free E-Invoices, while Upgrade Cover users can only register for InvoiceNow Peppol ID.