Productivity Solutions Grant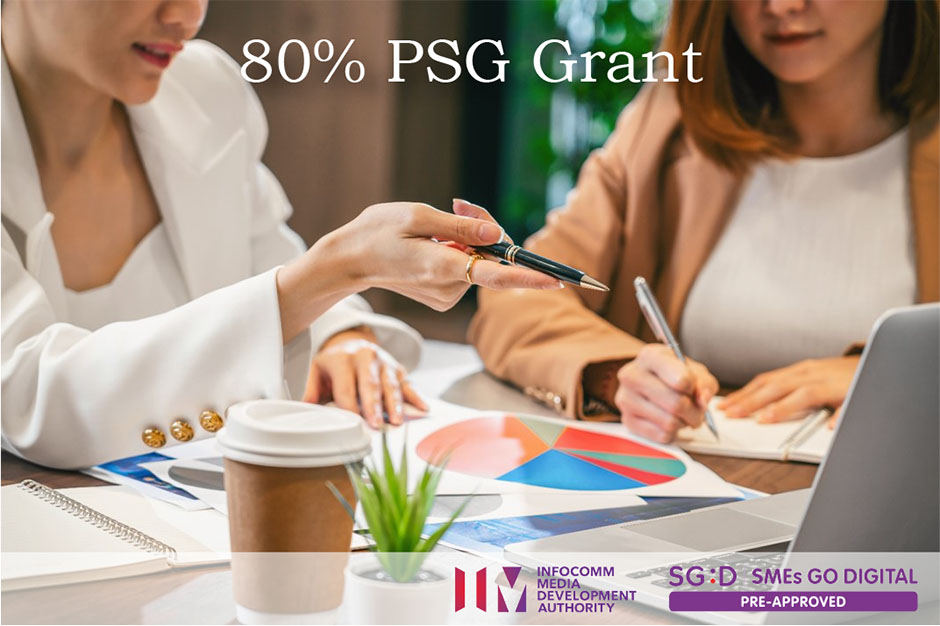 Productivity Solutions Grant (PSG)
The Productivity Solutions Grant (PSG) supports SMEs that are keen to improve their productivity by adopting pre-approved IT solutions to enhance business processes. With an increased funding support from 70% to 80% (valid till 31 Dec 2020), PSG serves as a very helpful tool for companies who wish to kickstart their digitalization efforts.
The PSG supports pre-approved software solutions which include the software license, subscription, setup, data migration and training. Equipment is also supported under PSG grant but it is limited to a few industries such as Food & Beverages (F&B) and environmental services.
In view of the Covid-19 pandemic, the PSG was updated in April 2020 to support businesses with laptops and telecommuting tools for business continuity plans. Please click here for more details about the PSG for laptops.
There are 3 main categories of pre-approved solutions as follow:
General solutions such as Accounting, HR, Customer Management & Inventory Tracking.
Sector-specific solutions such as POS, Fleet management etc.
Covid-19 business continuity solutions such as virtual meeting tools, queue management systems and temperature screening solutions.
SMEs can apply for PSG if they meet the following criteria:
Registered and operating in Singapore
Purchase/subscription/lease of the IT solutions must be used in Singapore
Have a minimum 30% local shareholding
Obtain a quotation for the pre-approved IT solution
Submit the PSG application online via Business Grants Portal. SMEs NEED NOT accept the quotation at this stage.
Once the application has been submitted, you may purchase, setup and start using the IT solution without waiting for approval.
PSG applications will be approved in about  2 to 6 weeks usually.
Submit your claim online to receive the approved funding.
With the new introduction of the SFEC (Skills Future Enterprise Credit), as well as the ERG (E-invoice Registration Grant), companies may choose to tap on all the 3 grants to defray their cost. However please note that such utilisation of the 3 grants is only available for a limited period of time, and applications will be assessed on a first-come-first-served basis.
An example is illustrated below for your reference.
Company ABC received approval for their PSG application to implement a cloud accounting system. The package price is $5,527. After getting 80% funding from PSG, Company ABC can still further claim up to 90% of the balance unfunded cost through SFEC. In addition, the ERG offers another $200 off for the accounting system. With all the subsidies, Company ABC bears ZERO cost for a full cloud accounting system worth over $5,500!
| | |
| --- | --- |
| Package Price for Accounting System | $ 5,527.00 |
| Less 80% funding from PSG | $ 4,421.60 |
| Balance unfunded | $ 1,105.40 |
| Less 90% funding from SFEC | $    994.86 |
| Balance payable | $    110.54 |
| Less E-Invoicing Registration Grant | $    200.00 |
| Nett Amount ( Earned ) |    ($ 89.46) |
SOFTWARE SOLUTIONS SUPPORTED UNDER PSG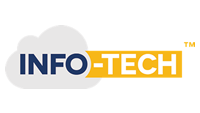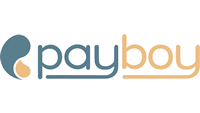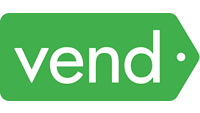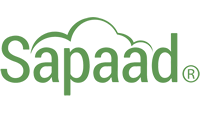 FAQs for PSG (Accounting Solutions)
Can I apply for PSG with any vendor in the market?
No. You may only apply for PSG with IMDA pre-approved vendors. We are one of them.
Can you customize a package for my company with other bundled items?
We understand the needs for every business is unique. Unfortunately however, PSG only supports pre-approved packages. Having said this, we do have different packages available to suit different needs though.
What is the difference if we buy from you as compared to buying directly from Xero?
If you subscribe directly with Xero, you will not be able to receive the PSG funding as Xero is not a pre-approved vendor like us. We are a Xero Platinum Partner and we are able to deliver value-added services such as setup, data migration, personalized training, support and even accounting-related services.