The SkillsFuture Enterprise Credit (SFEC) aims to encourage employers to invest in both enterprise and workforce transformation. Companies that are eligible will be able to receive additional funding for their organisational transformation projects, as well as manpower upskilling efforts, on top of existing government support schemes. 
If your company has received prior approval for any application under the Enterprise Development Grant (EDG), Productivity Solutions Grant (PSG) and/or Career Conversion Programme, then you may be eligible for extra funding under the SFEC.
Extended to 30 June 2023, eligible companies can tap on a once-off $10,000 credit per firm to cover up to 90% of out-of-pocket expenses on qualifying costs for schemes and/or training courses that support enterprise or workforce transformation.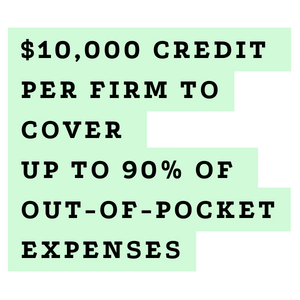 Let's Check Out An Example!
Company ABC received approval for their Productivity Solutions Grant (PSG) application to implement Xero cloud accounting system. 361 Degree Consultancy's approved Xero Package A costs $5,527. After receiving 80% funding through the PSG, Company ABC still needs to pay $1,105.40 in order to get a year of Xero subscription, professional services such as migration of data, setting up of Chart Of Accounts and forms, as well as personalised training and 12 months of local support.
With the additional SFEC kicking in, Company ABC will receive another 90% funding for it's $1,105.40 out-of-pocket expenses. Eventually, the company only needed to pay a nominal $110.54 for the whole system!
| | |
| --- | --- |
| Package Price for Xero Cloud Accounting Software | $ 5,527.00 |
| Less 80% funding from PSG | $ (4,421.60) |
| Balance Unfunded | $ 1,105.40 |
| Less 90% funding from SFEC | $ (994.86) |
| Balance Payable | $ 110.54 |

Who is eligible?
To be eligible for SFEC, companies must fulfil the following 3 conditions:
Have at least 30% local equity

Have contributed at least $750 Skills Development Levy (SDL) in the preceding 12 months prior to application (around 5 ~ 10 employees depending on the monthly salary)

Have employed at least 3 SC/PR in each of the preceding 12 months prior to application
Getting Started
If you are looking to tap on government grants such as SFEC or other official programmes, do reach out to us via the chatbox. Alternatively, you can contact us at 6515 7906 or enquiry@361dc.com.