BestinSingapore is an influential website in Singapore that provides online reviews for corporate products and services. Their aim is to help people in Singapore find the products or services that they truly need.


Leading Pioneer in Accounting Software
As a leading accounting software provider in Singapore, we have already assisted more than 2,000 clients, both MNCs and SMEs. We are proud to represent multiple software solutions and act as an aggregator to filter out your digital needs. Our recommendations are unbiased and we will only propose the most appropriate and value-for-money solutions for you. In addition, we always seek to help businesses reduce cost by tapping on available government funding.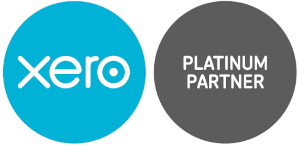 In Singapore, one of the most popular cloud-based accounting software is Xero. This is an online software that allows companies to have real-time access to their financial status. Check out the features of Xero here.
Being a Platinum Partner for Xero and one of its top 2% recognised partners globally, we have been helping businesses to grow and digitalise their traditional work processes. We are dedicated to ensuring that our clients are provided with professional services and support. With cost-efficiency in mind, we also provide value-added services such as integration, training and technical support for the accounting software.  
On top of that, we are also the FIRST approved vendor for Xero under the IMDA's SMEs Go Digital Programme. Businesses who get on board Xero through us will be able to get up to 80% funding under the Productivity Solutions Grant (PSG).
Contact Us
If you are keen to explore any accounting software for your company, simply complete this form and our team of friendly consultants will reach out to you within the same working day. Alternatively, you can contact us at 6515 7906 or enquiry@361dc.com.
Interested to arrange a demo?