Step-by-Step Guide for PSG Application via the Business Grants Portal (Xero Package A)
After getting a quotation from us, you may follow the guide below to apply for the Productivity Solutions Grant to receive up to 80% government subsidy for your digital solutions.
If you have questions on the application process, please contact your consultant. Alternatively, you may contact us via 6515 7906 or enquiry@361dc.com.
Your company's UEN, CorpPass ID and password for login to the Business Grants Portal

Website

www.businessgrants.gov.sg

Vendor quotation for Xero (unsigned)

Latest financial statements available

Home Office Licence(if applicable).

Step-by-step guide to set up a Home Office Licence.

Key financial indicators (in SGD) such as:

Revenue

Net Profit before Tax

Overseas Sales (if applicable)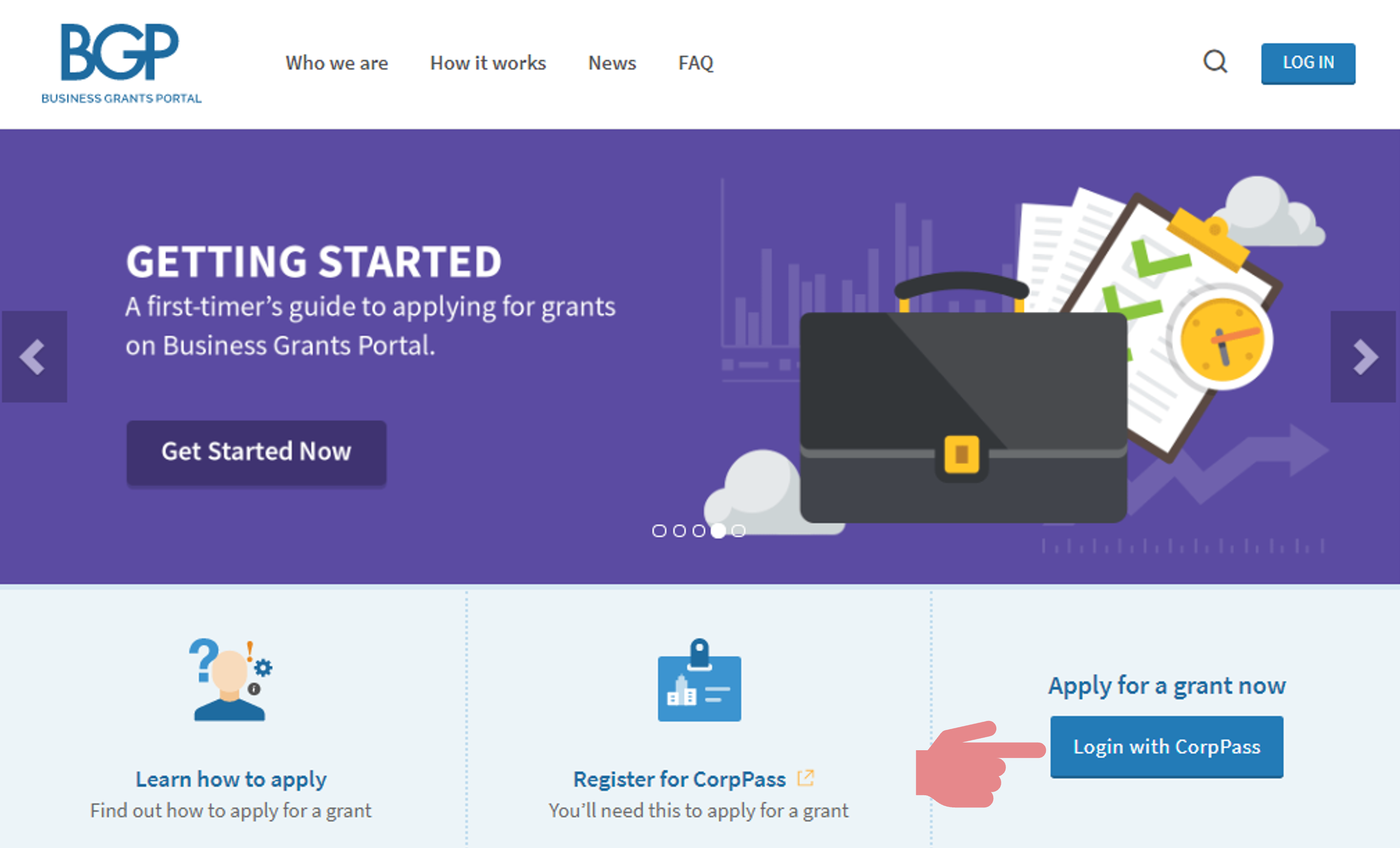 Get new grant
If your company is eligible to SFEC, you will see this notification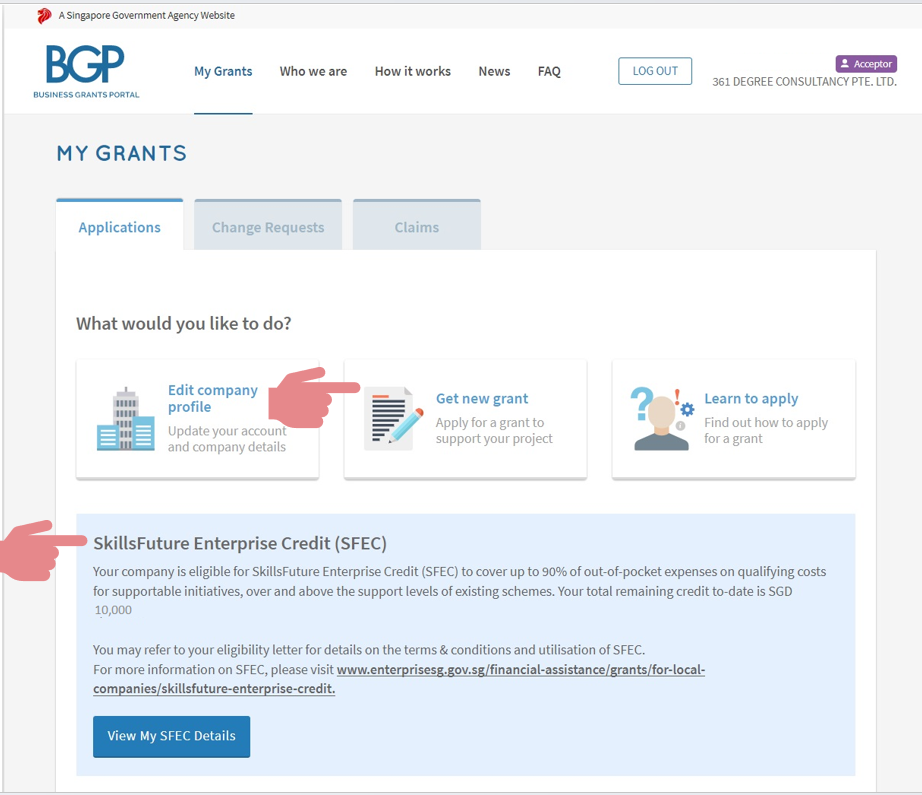 Select your company's business sector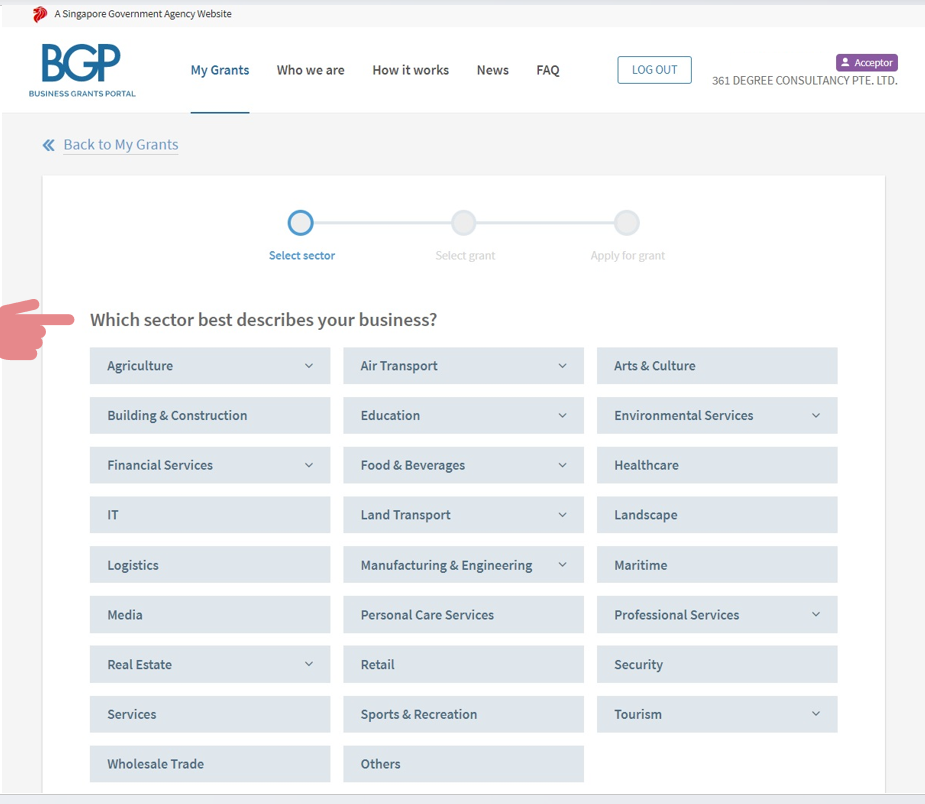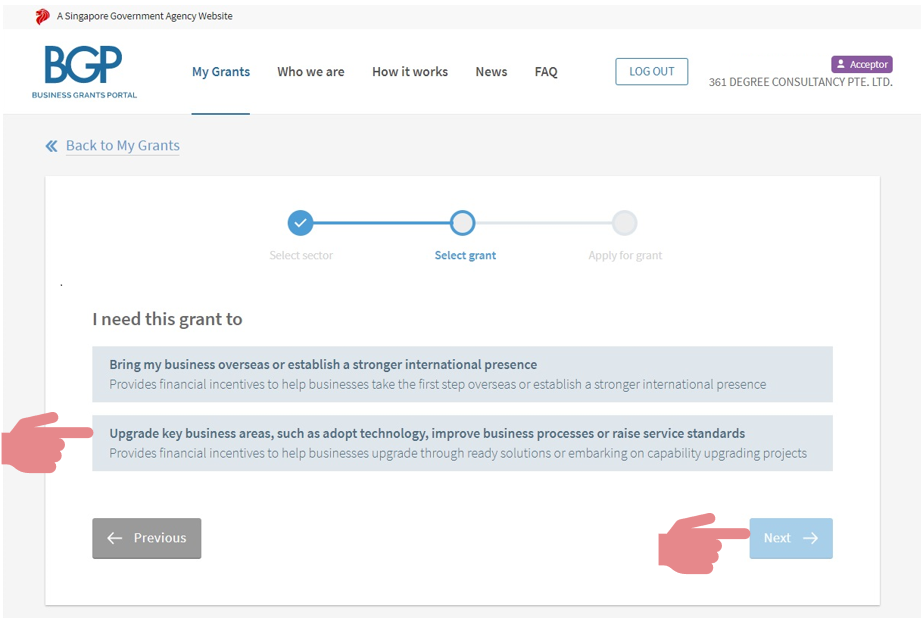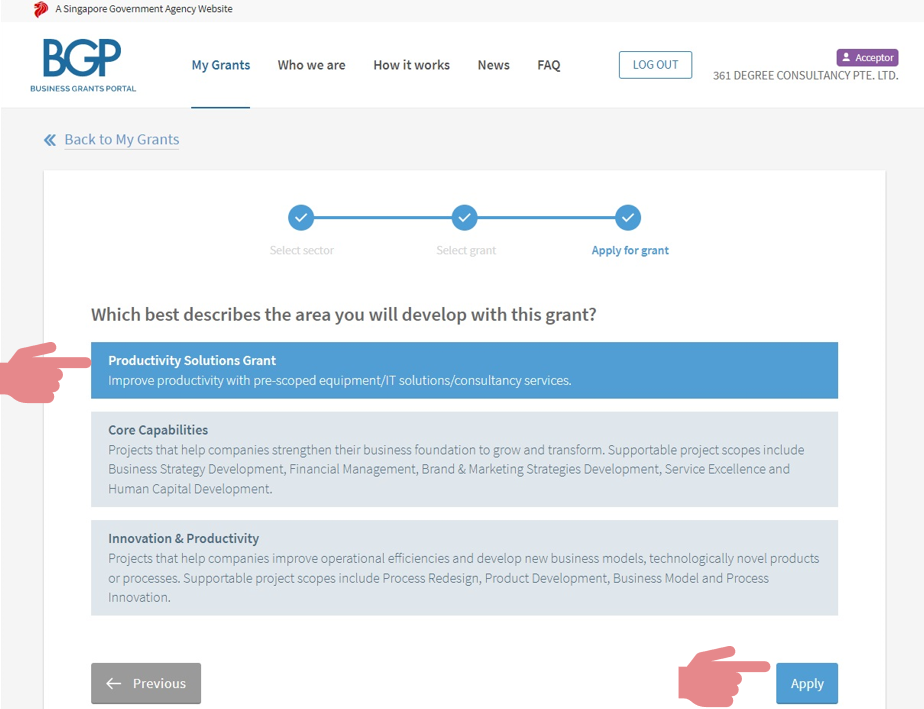 Note that total attached files should be less than 50MB
Click on Proceed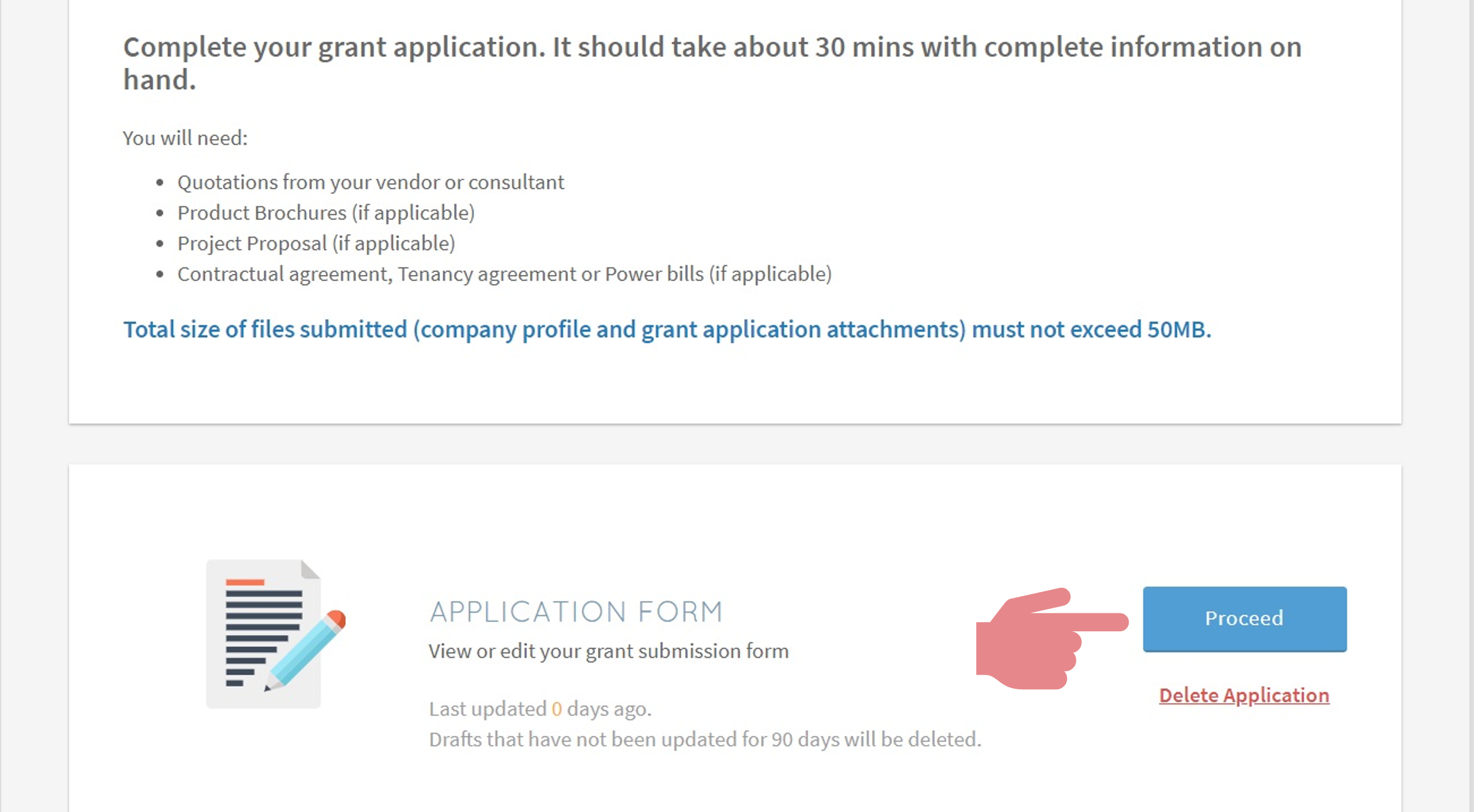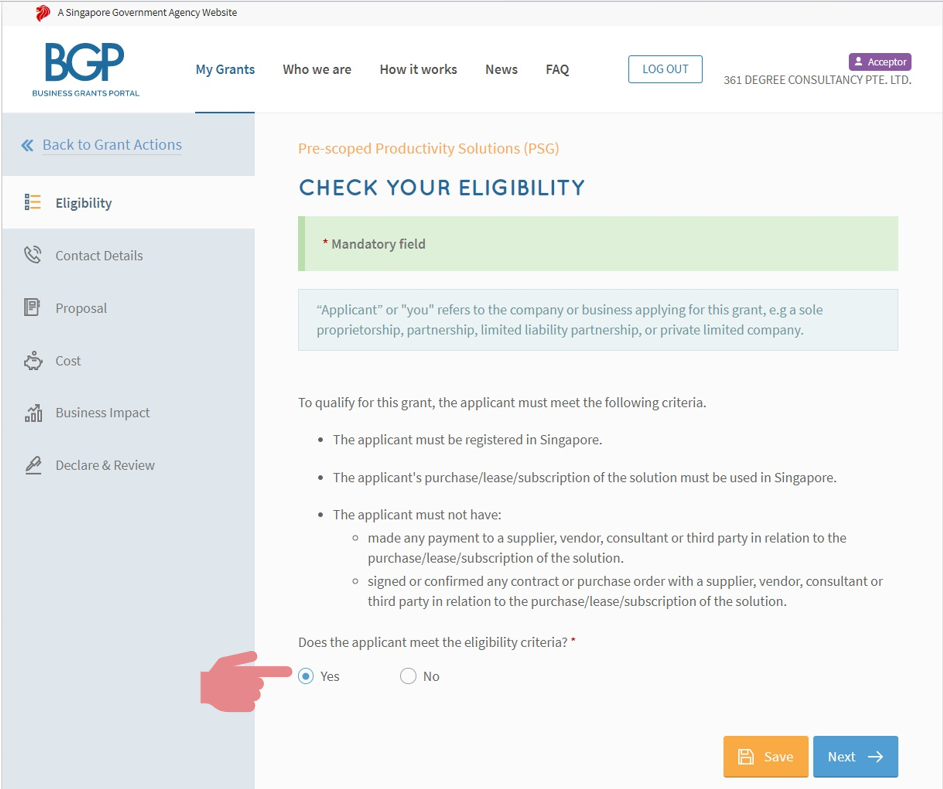 Provide contact details (part 1)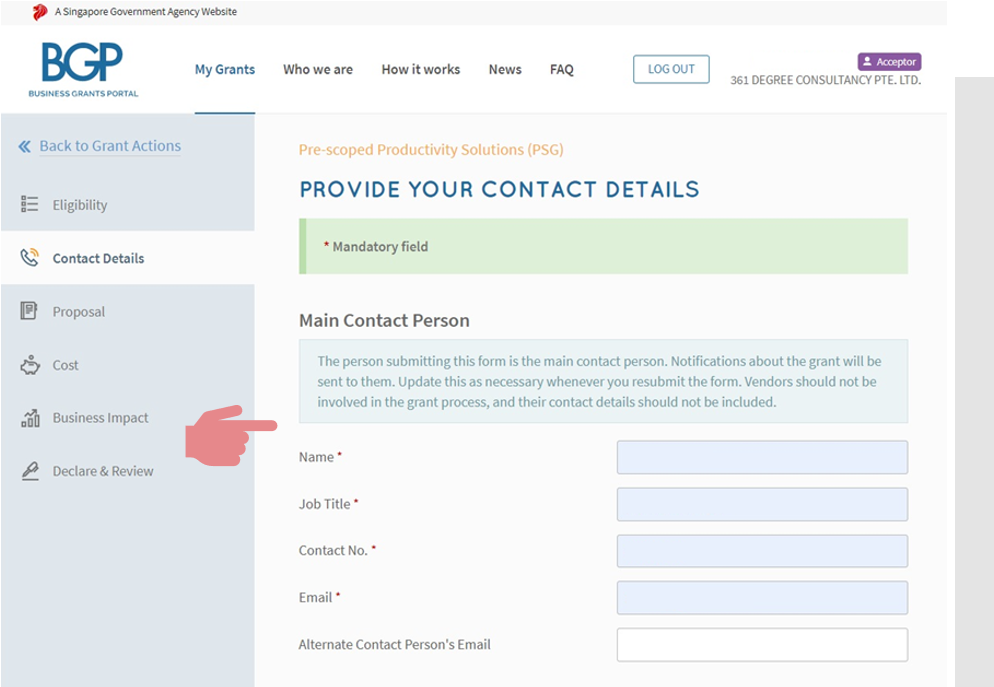 Provide contact details (part 2)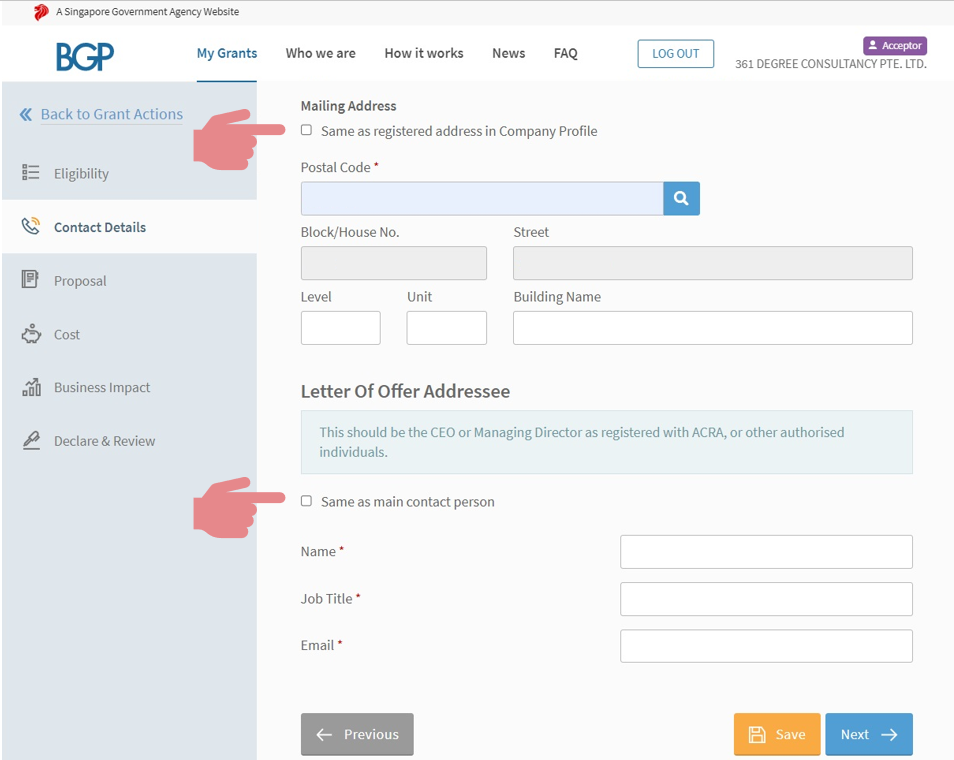 Click on IT Solution
Click on VendorsKey in "361 Degree Consultancy Pte Ltd" in search box
Select Xero Cloud Accounting Software – Package A (Xero Premier full package with consultation)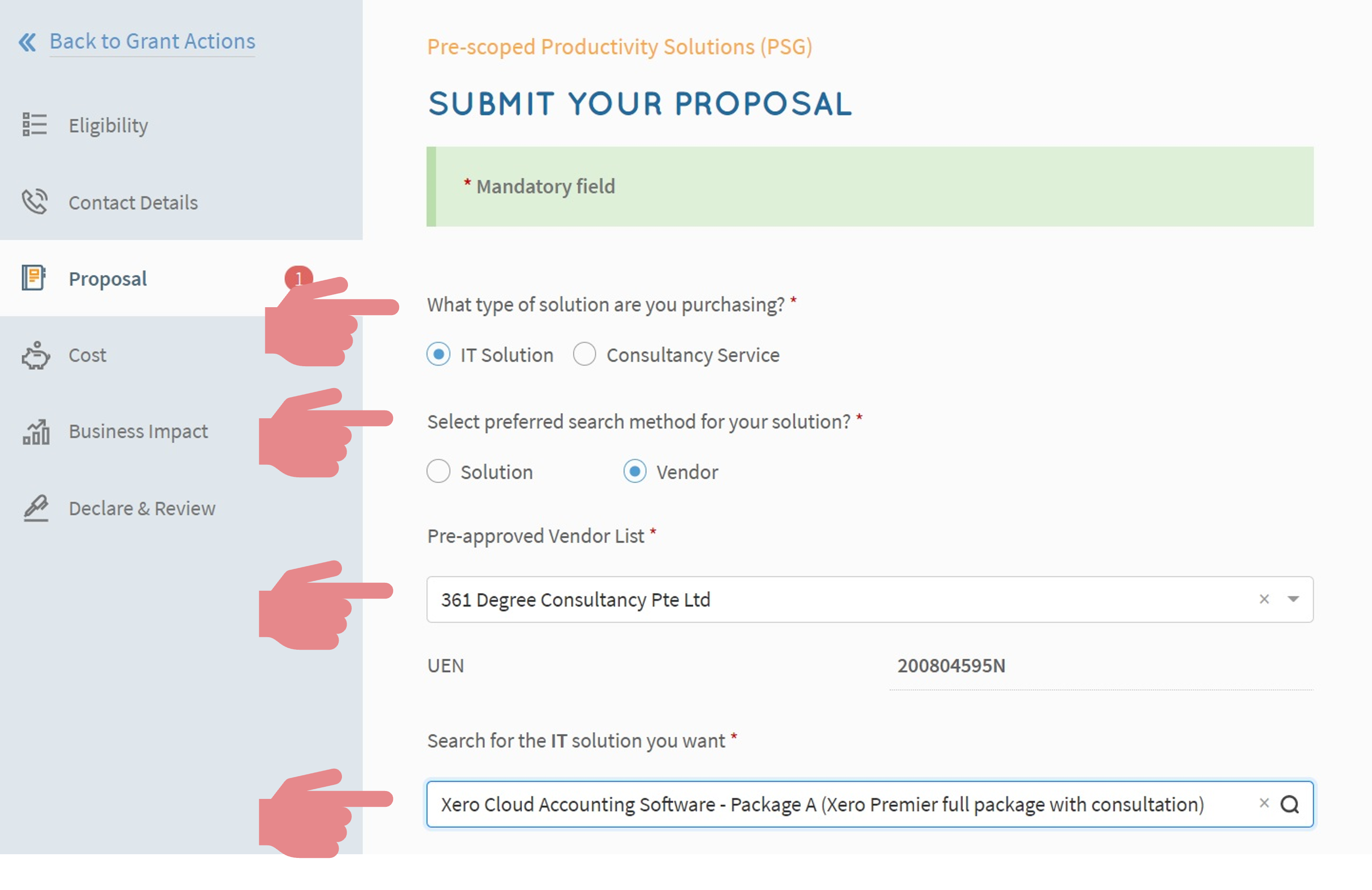 Insert the text line as shown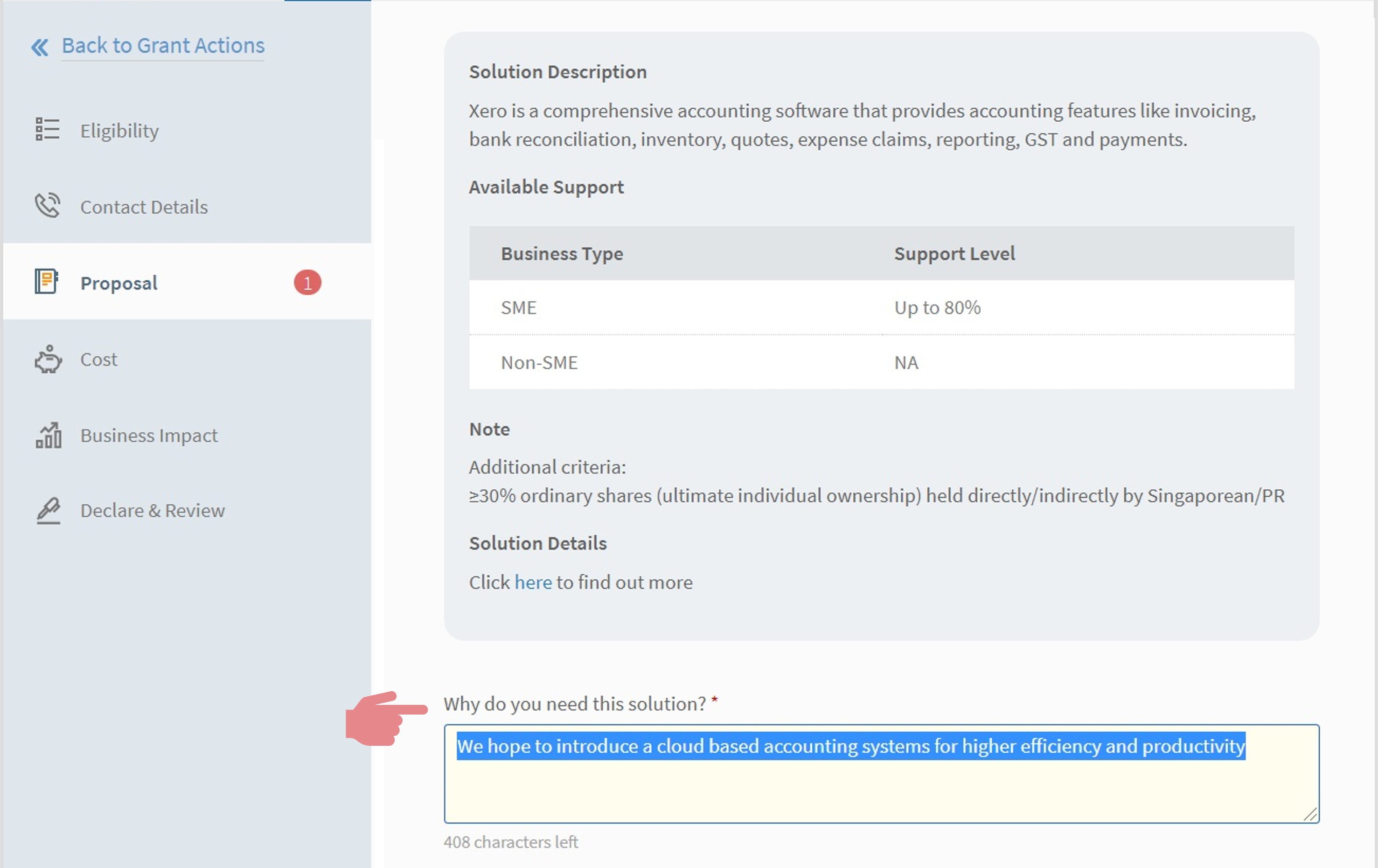 Key in no. of units as 1Key in start date (about 1 month from date of application)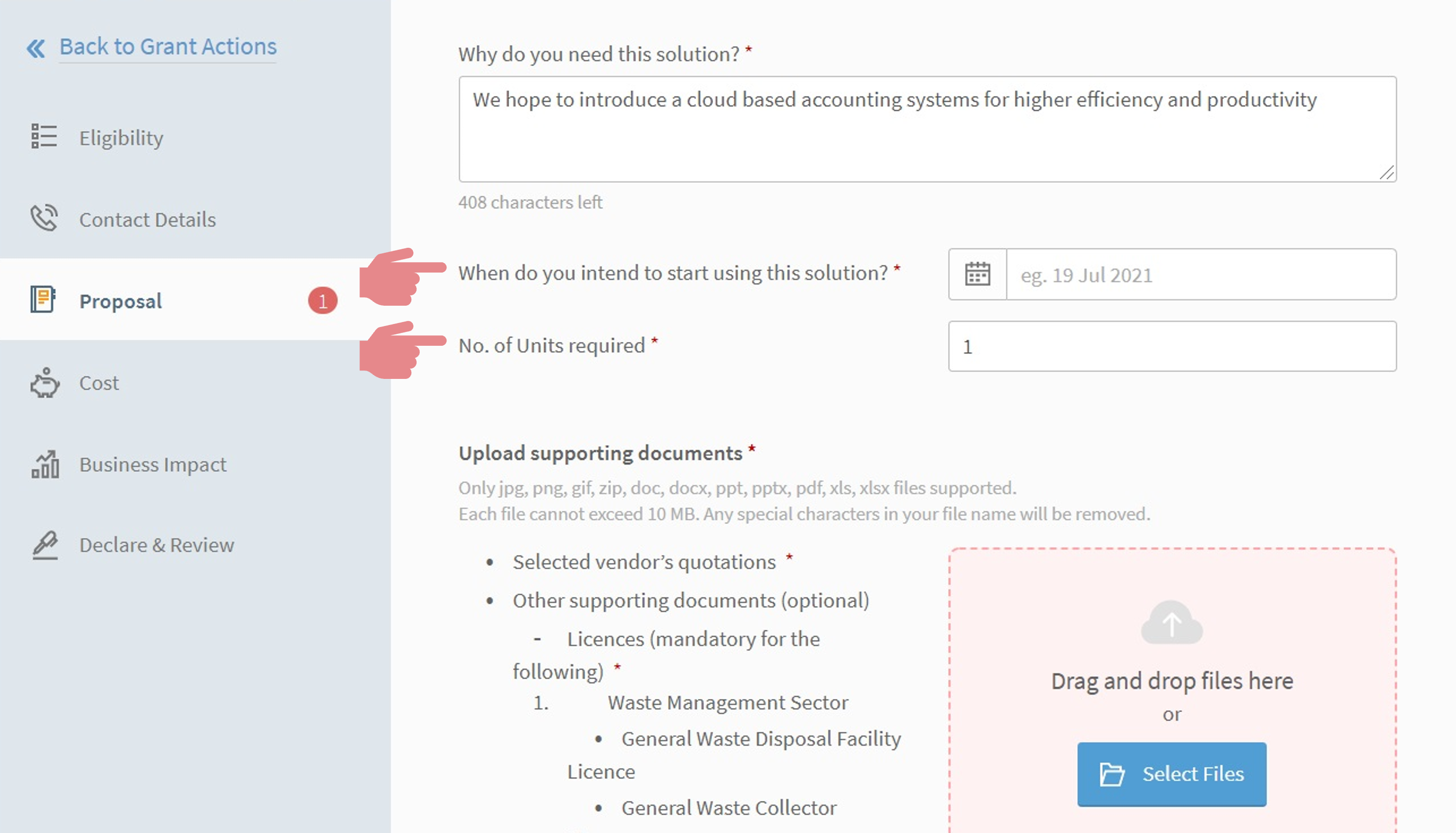 Attach and tag vendor's quotation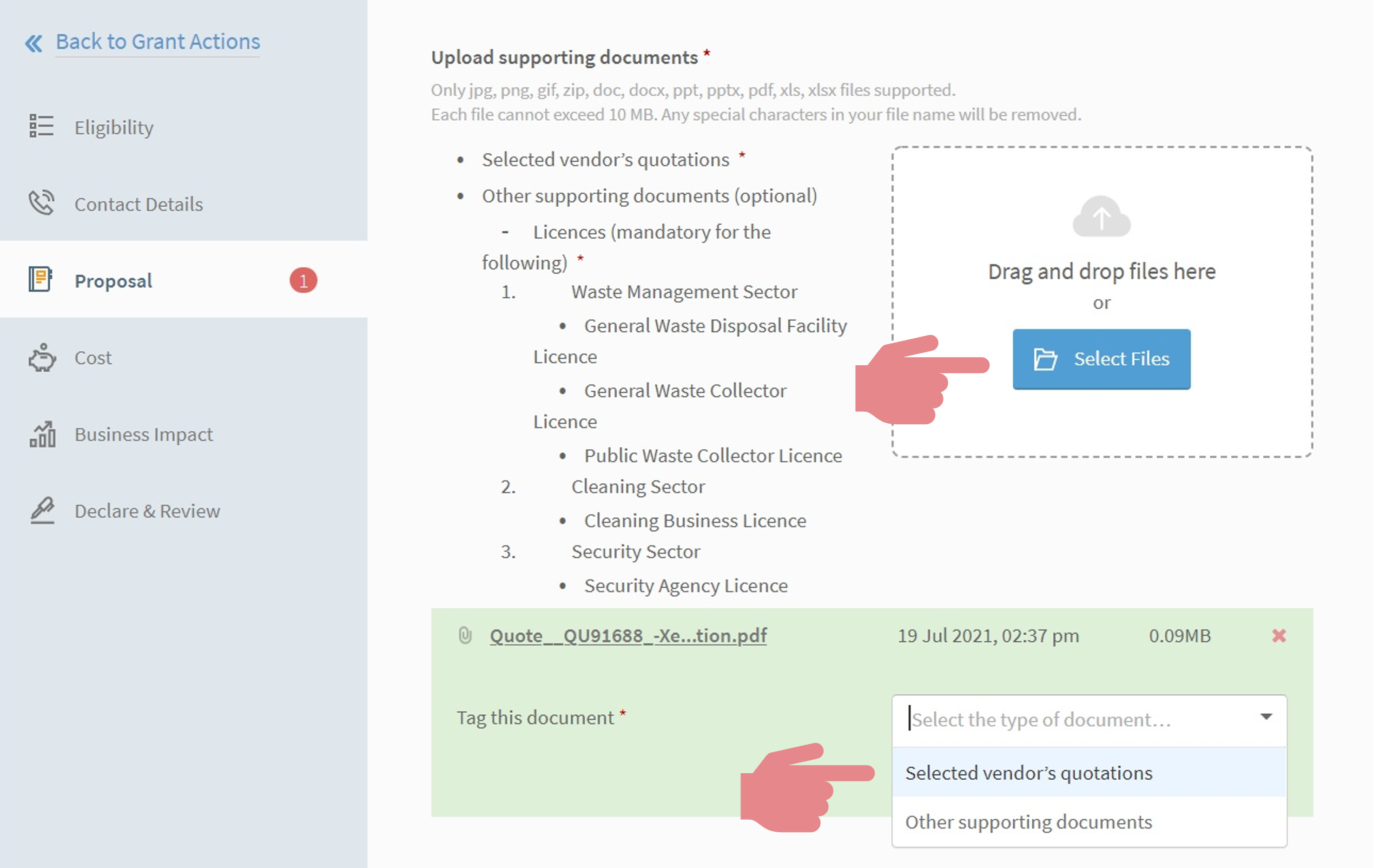 Insert office location detailsNote: Address will auto populate when select "Yes"
Click "No" if your address is not home office.
If  <Yes>,  for Home office, you will need Home office license.
Click this Guide to apply.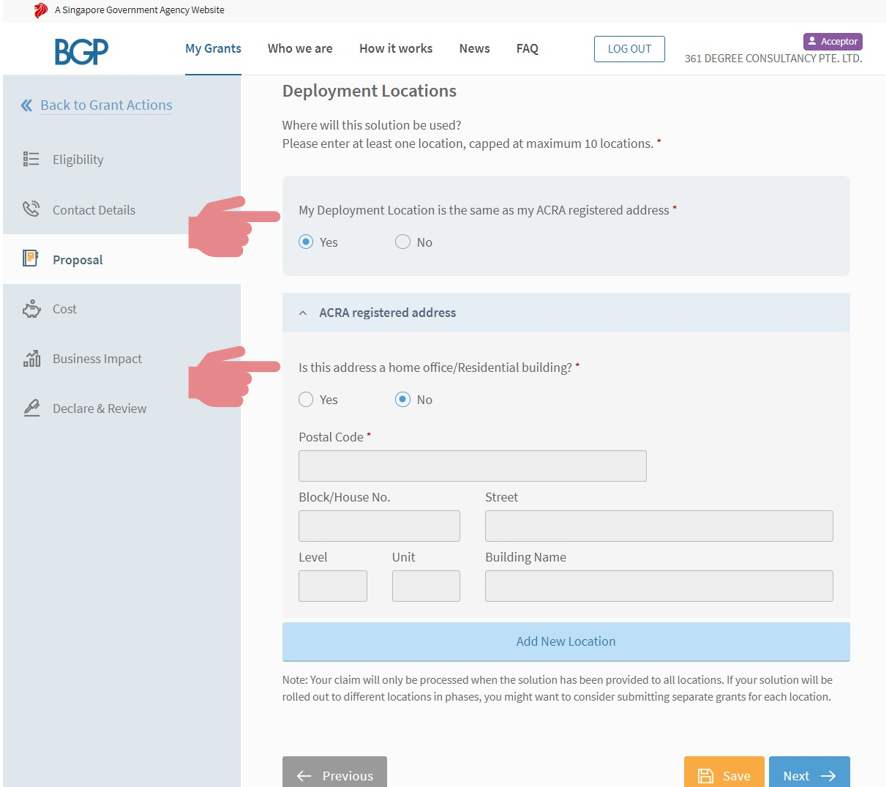 Note: If more than 1 location, enter the additional location details under Add New Location
Separate quotations should also be attached for more than 1 location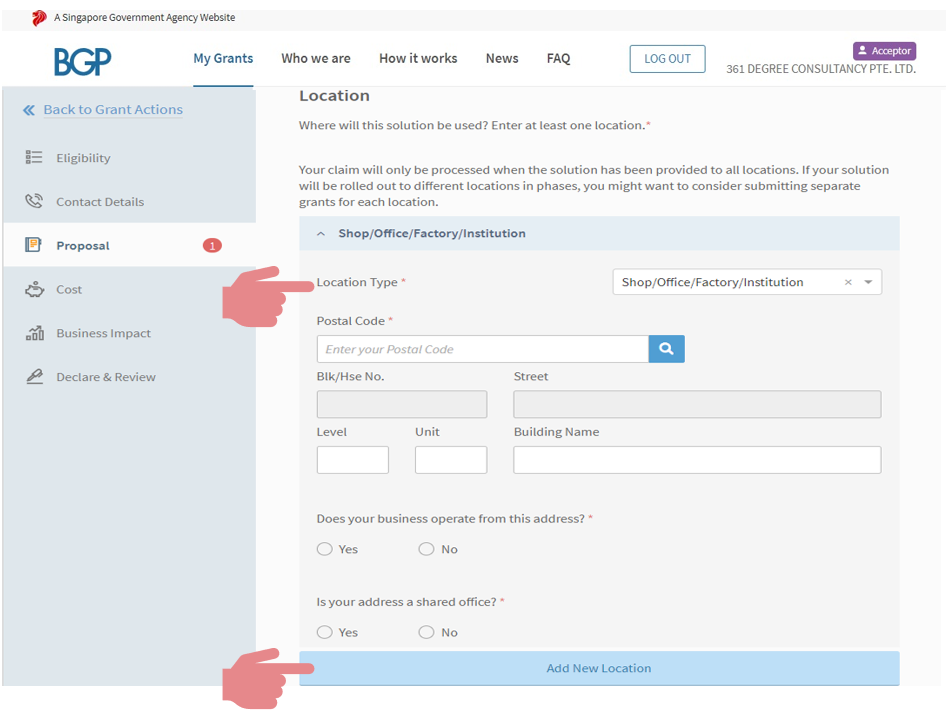 Note: Upload supporting document on the additional address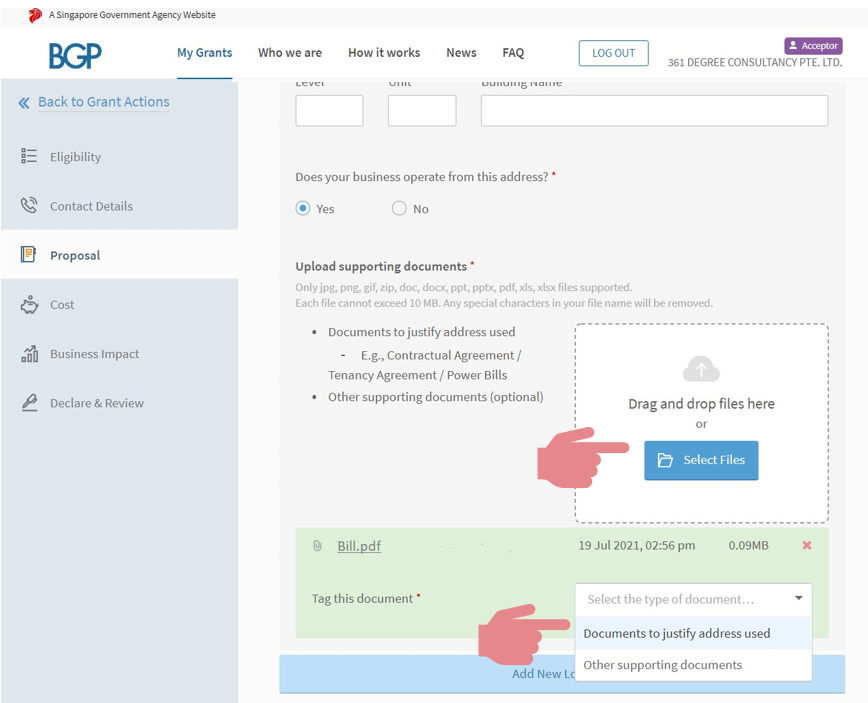 Select Subscription/ Lease
Note: Cost will auto-populate. Select Yes if info is correct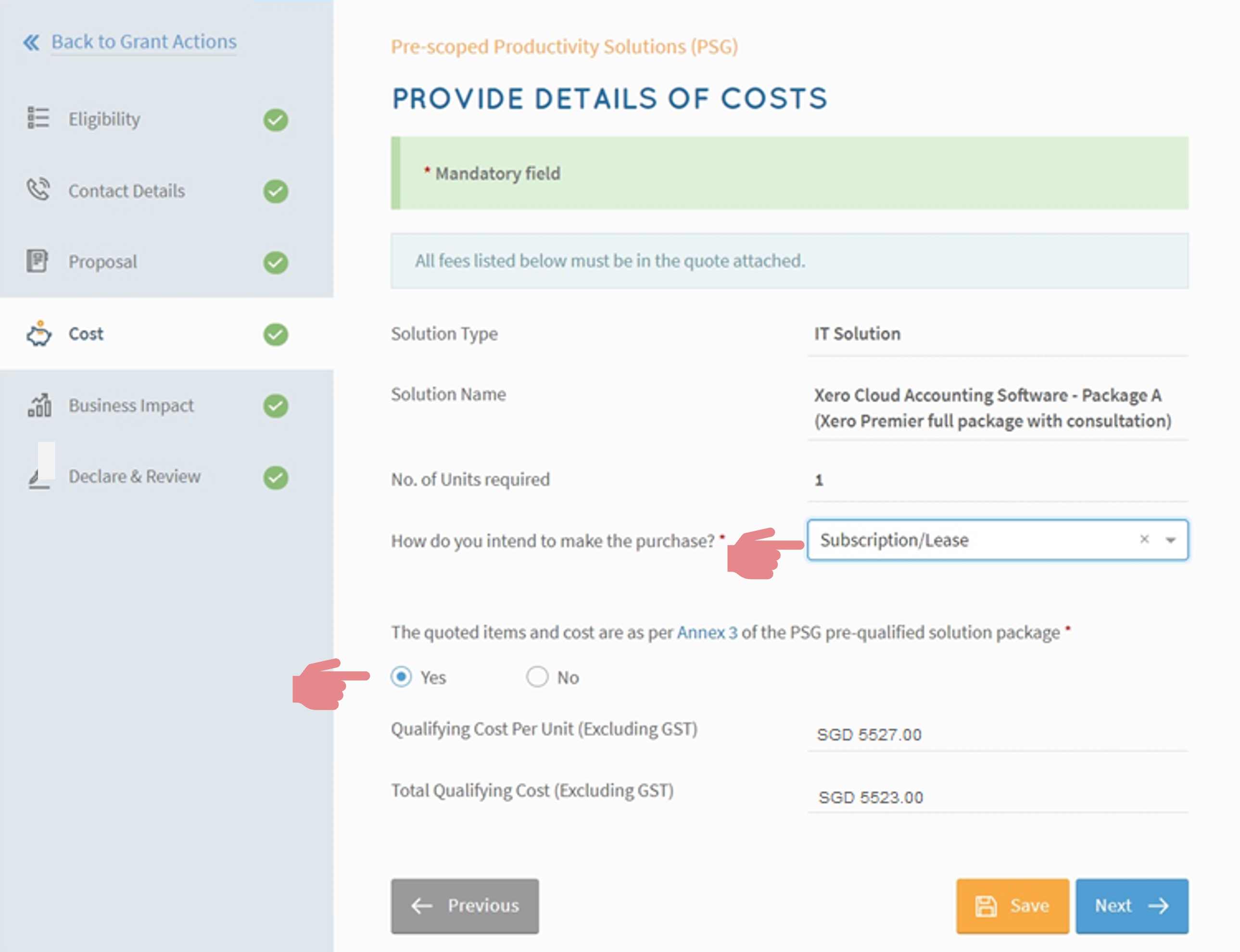 Input the business impact as shown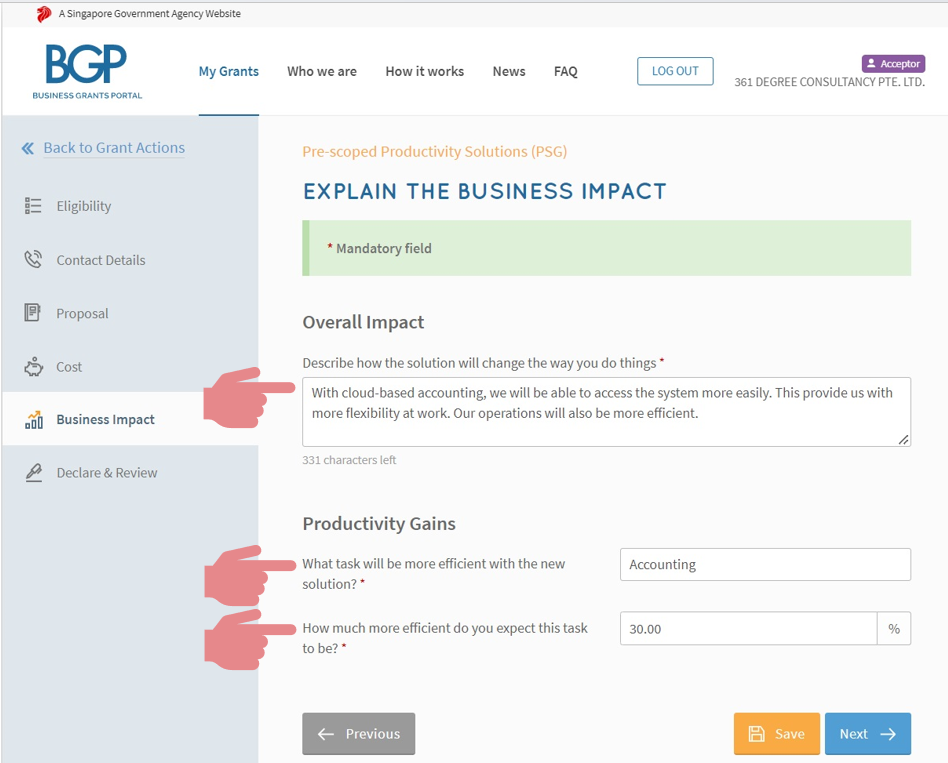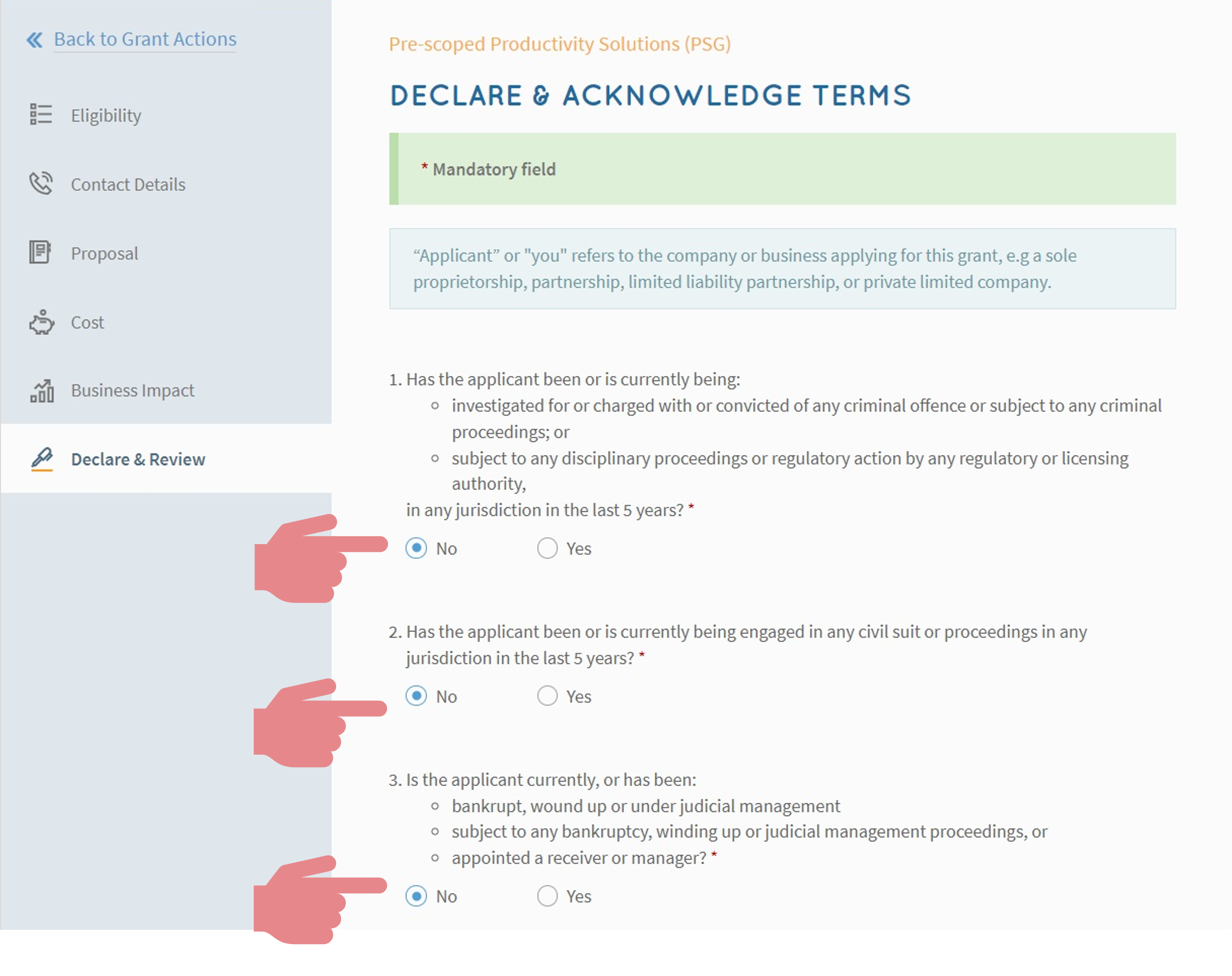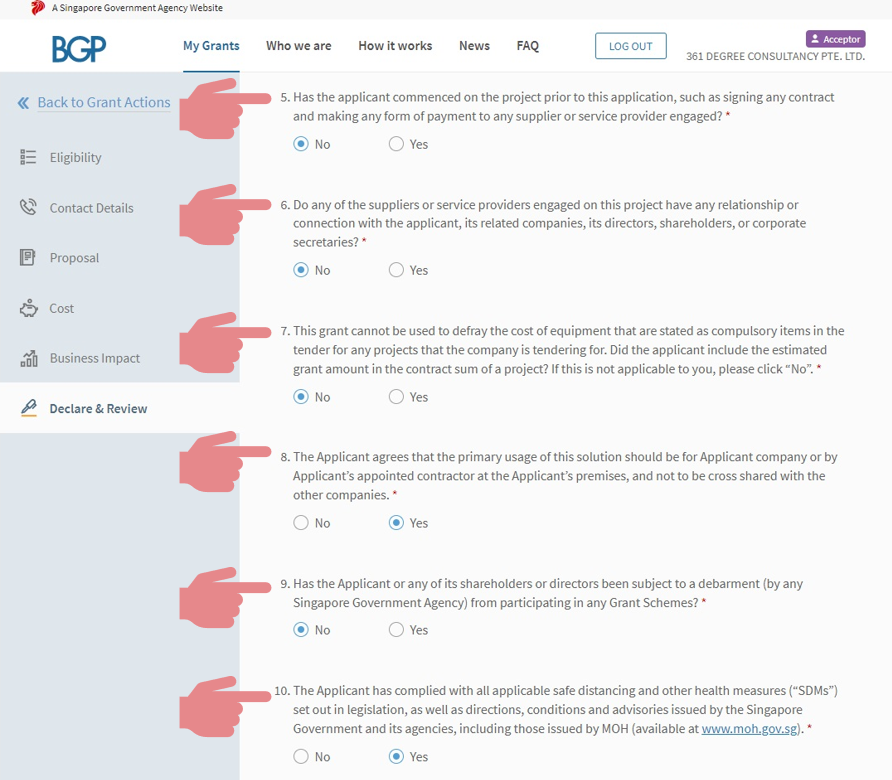 Declaration (part 3)
Consent & Acknowledge
Click on Review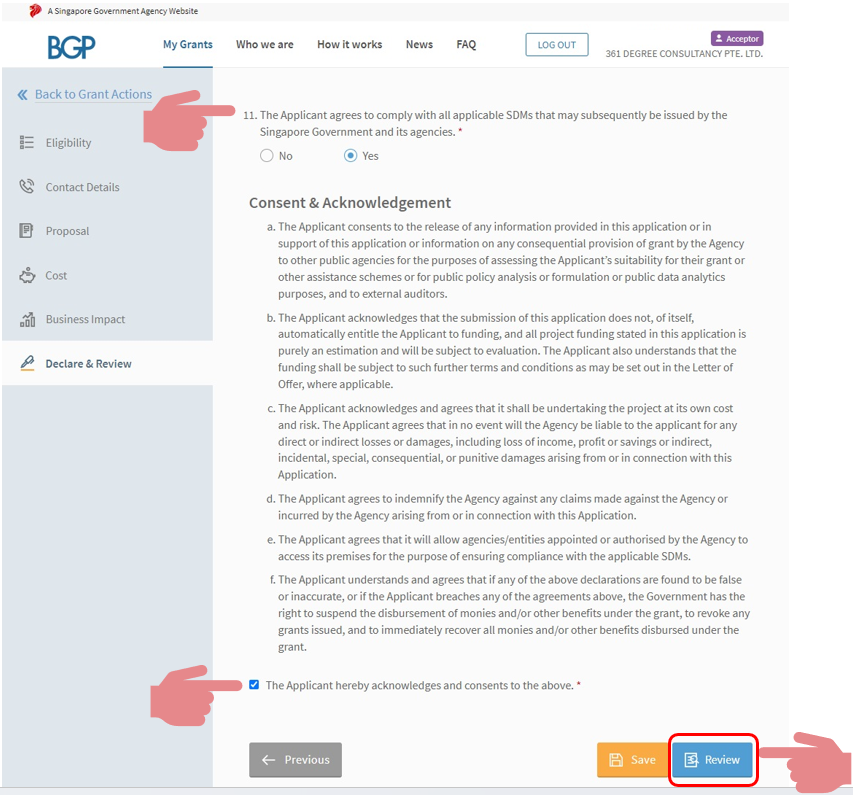 Input key financial indicators
Attach latest financial statement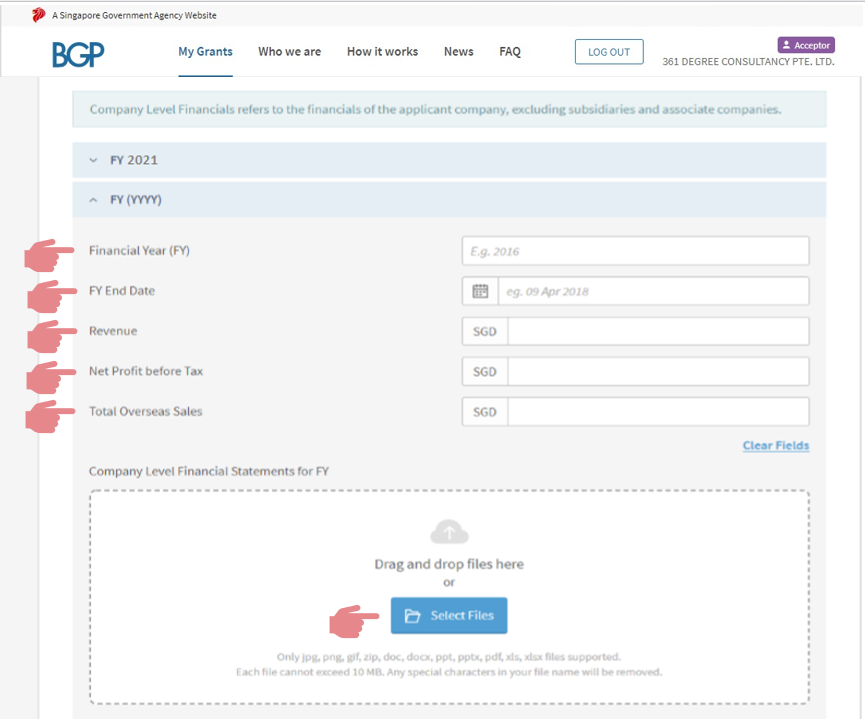 Consent & Acknowledge
Submit!