Step-by-Step Guide for ABSS PSG Claim via the Business Grants Portal
You may follow the step-by-step guide below to claim your subsidy from the Productivity Solutions Grant for your digital solutions.
If you have questions on the application process, please contact your consultant. Alternatively, you may contact us via 6515 7906 or enquiry@361dc.com.
Your company's UEN, CorpPass ID and password for login to the Business Grants Portal

Website

www.businessgrants.gov.sg

Signed acceptance of vendor quotation for ABSS

Invoice

Receipt
Bank Statement showing payment
Pictures eg. licence number(s) of software
Usage report of at least one month
Other documents eg. vendor's clarification letter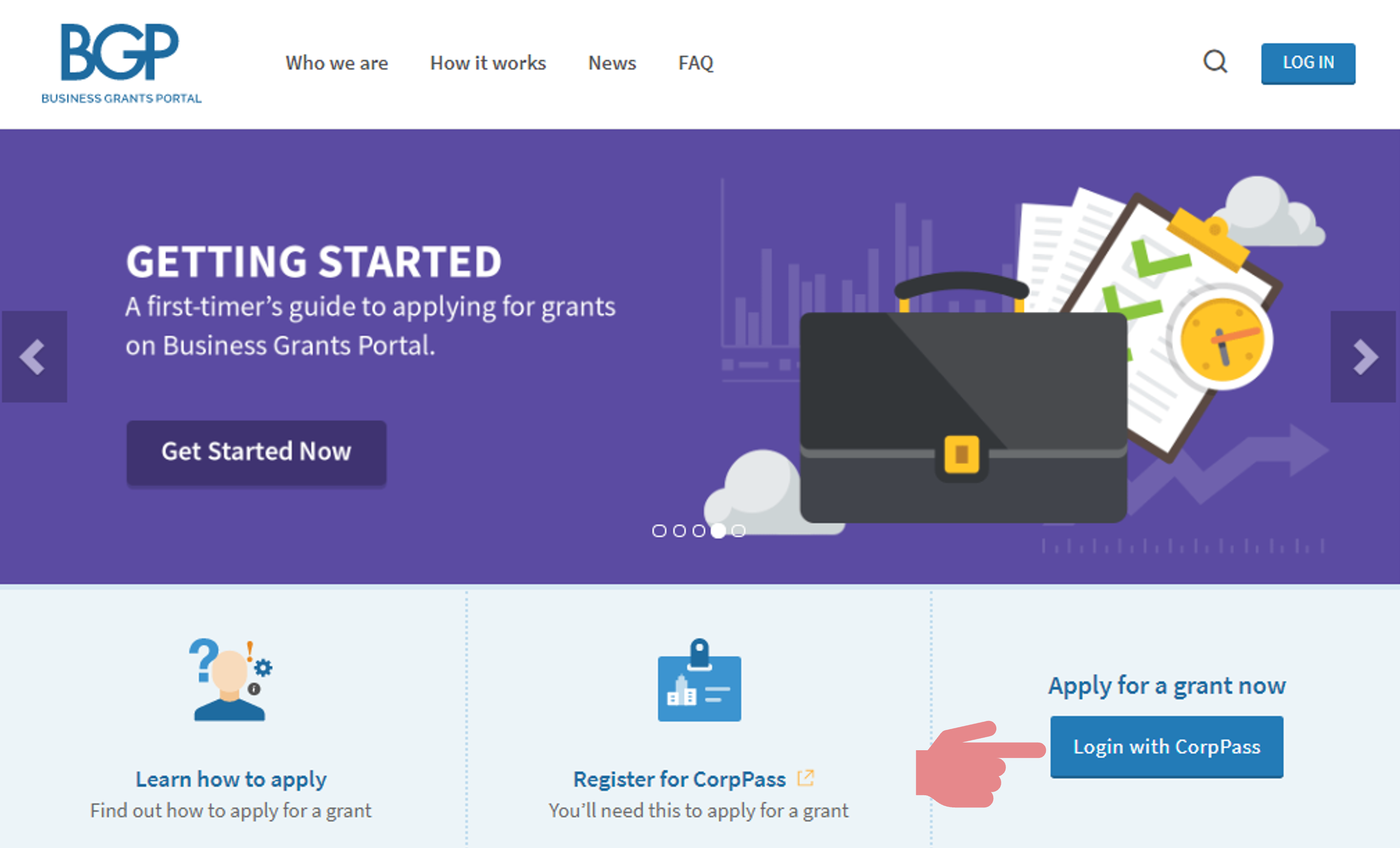 Click on Claim tab
Click on File new claim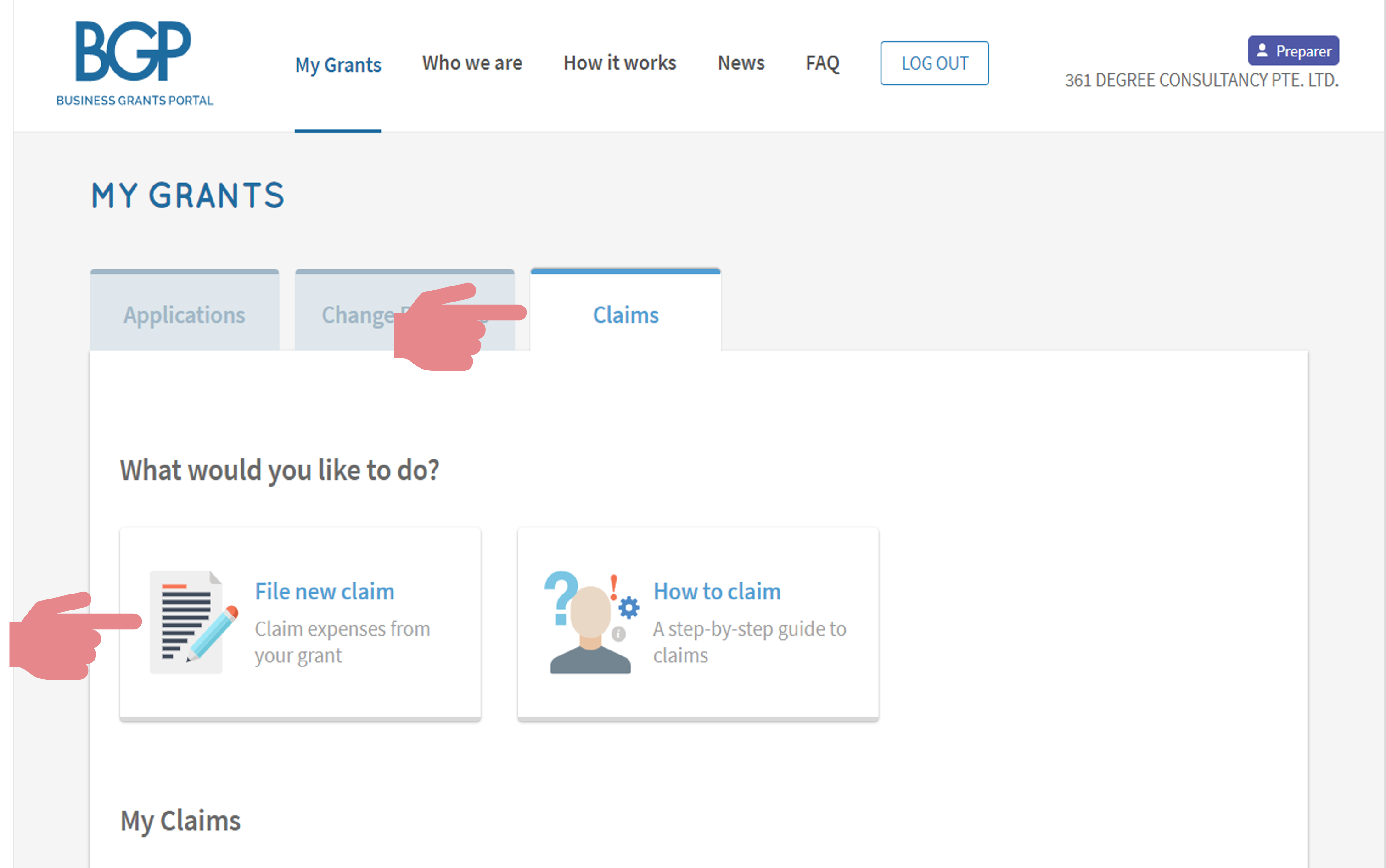 Click on the project to be claimed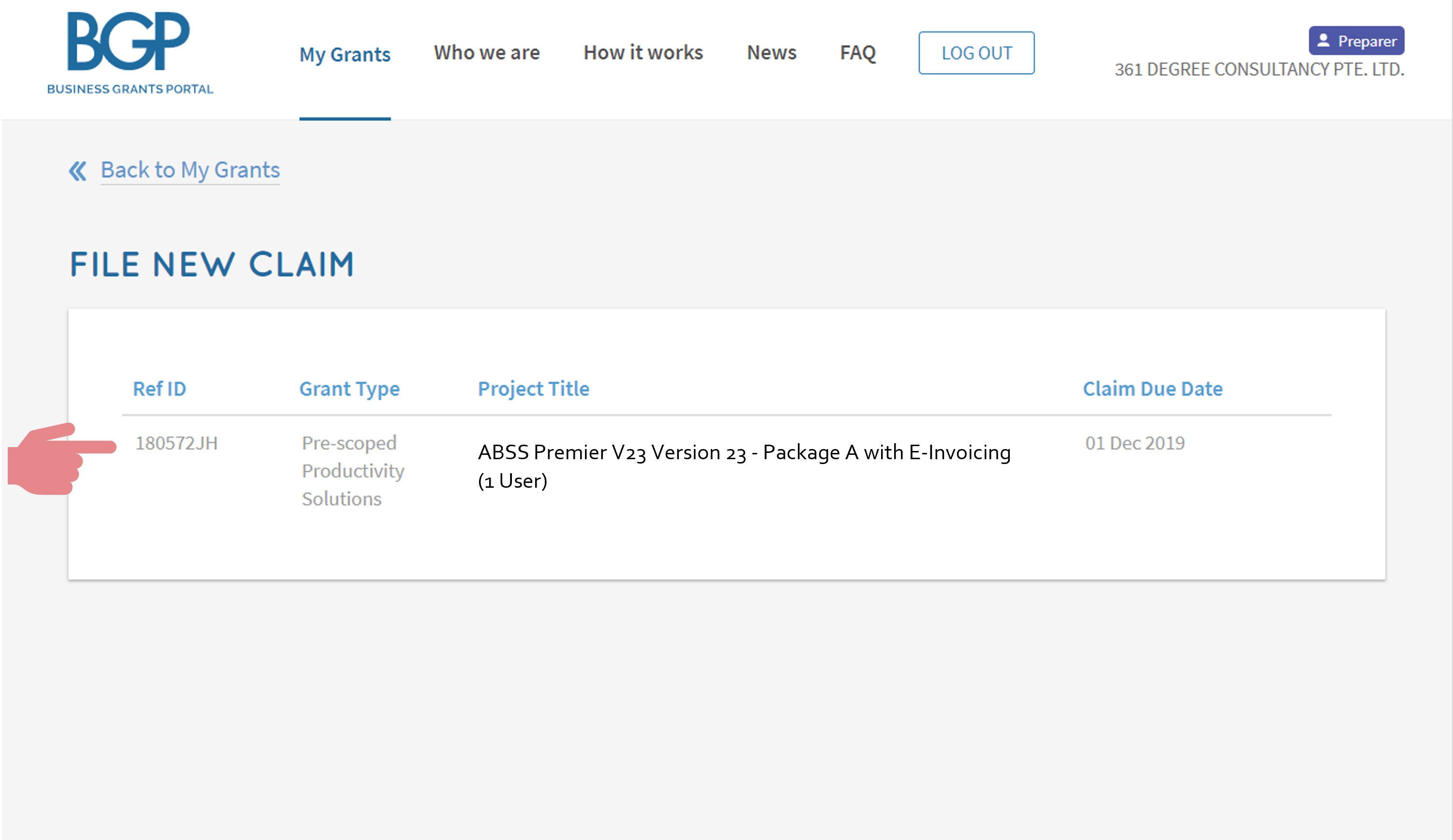 Check that the approved grant amount is correct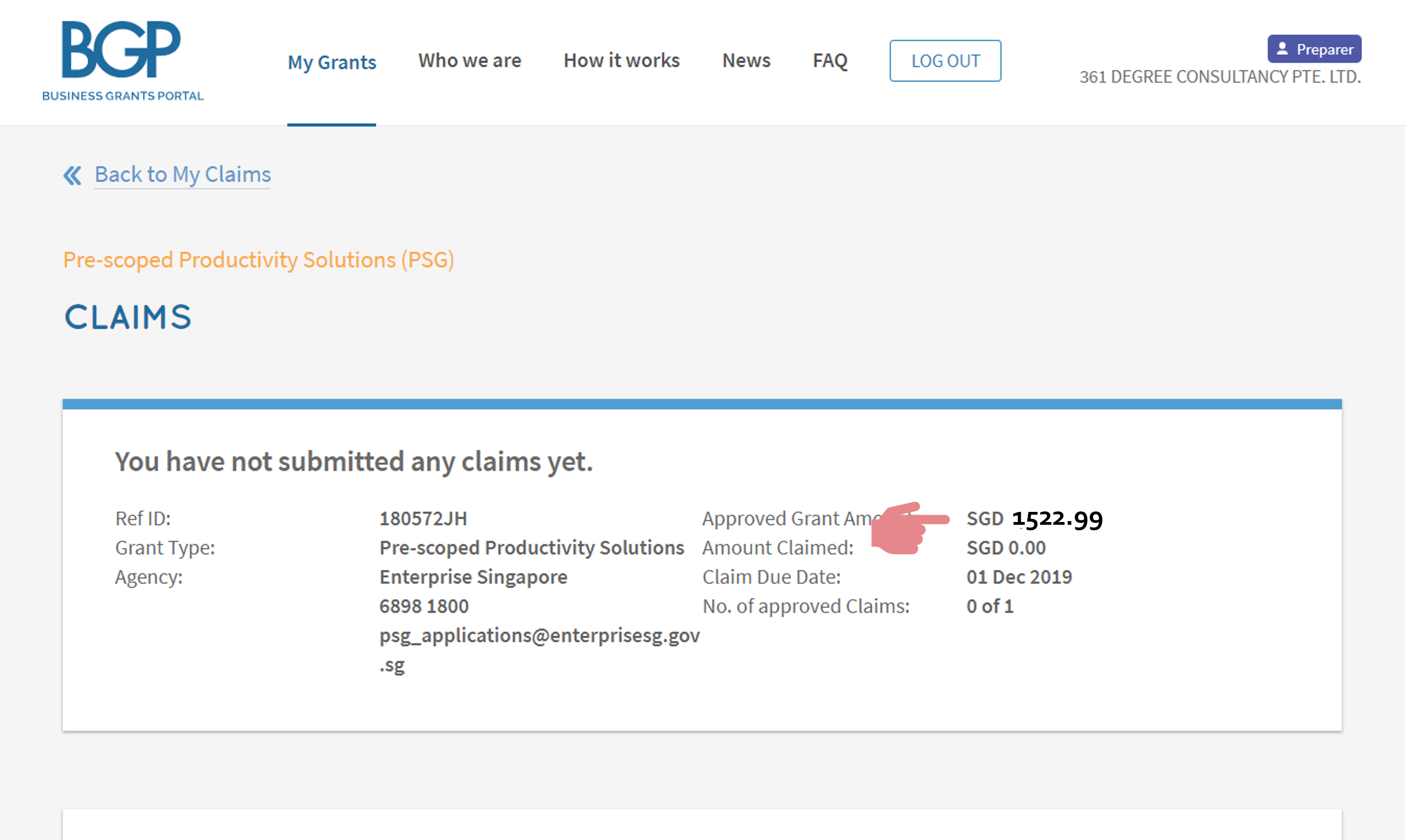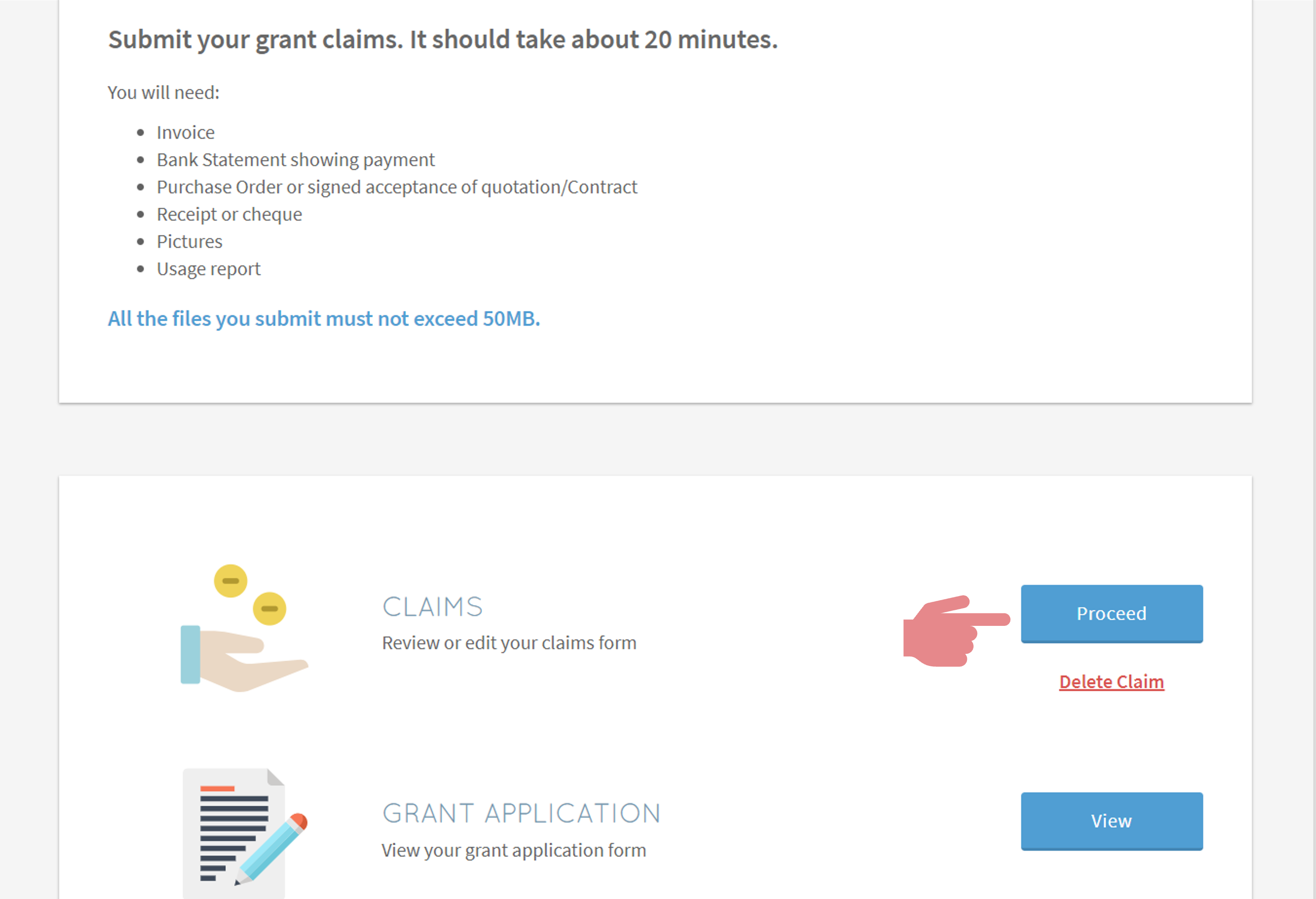 Provide the relevant contact details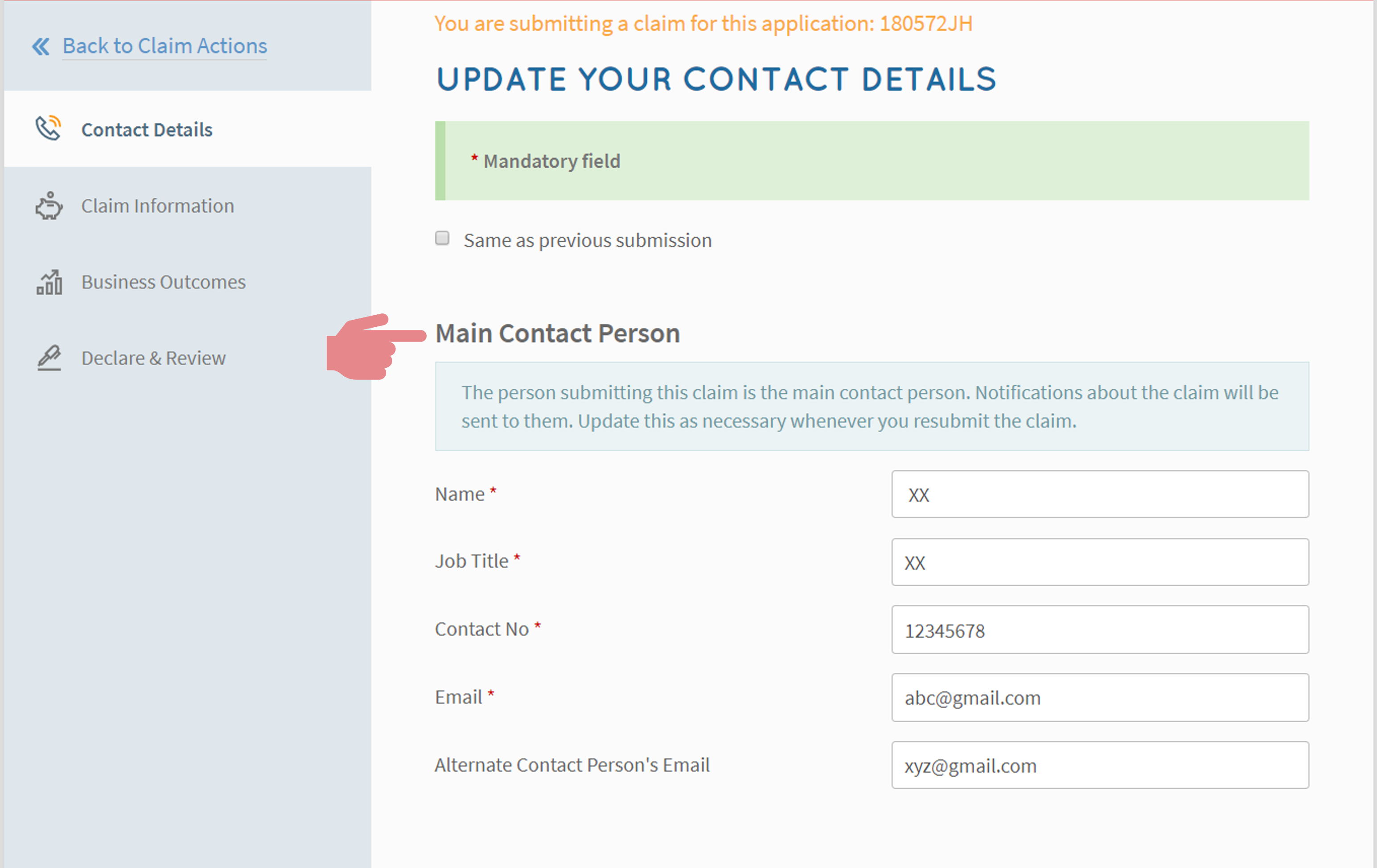 Provide the mailing address
Click on Next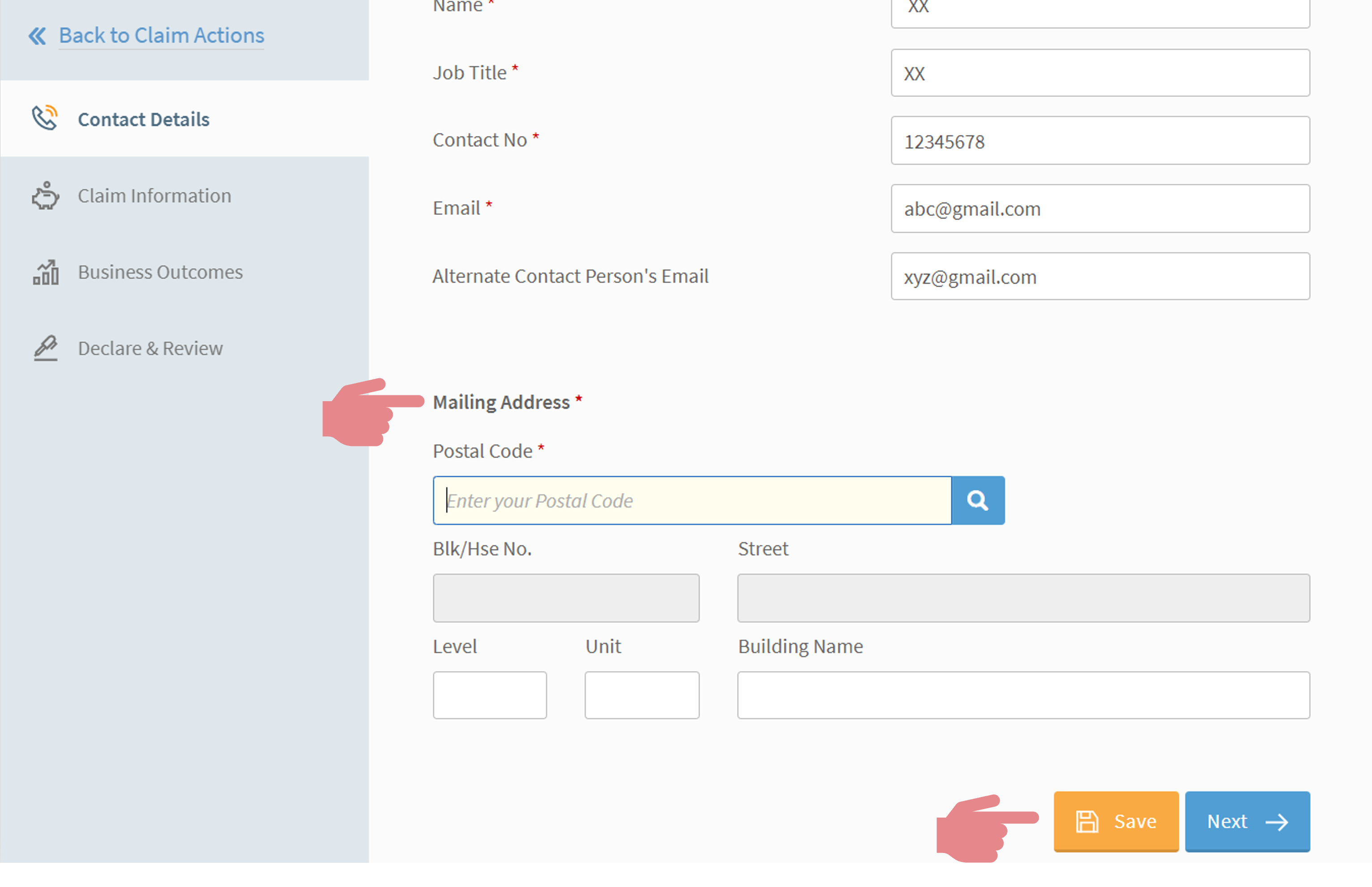 Check that the solution details are correct
Key in the relevant license numbers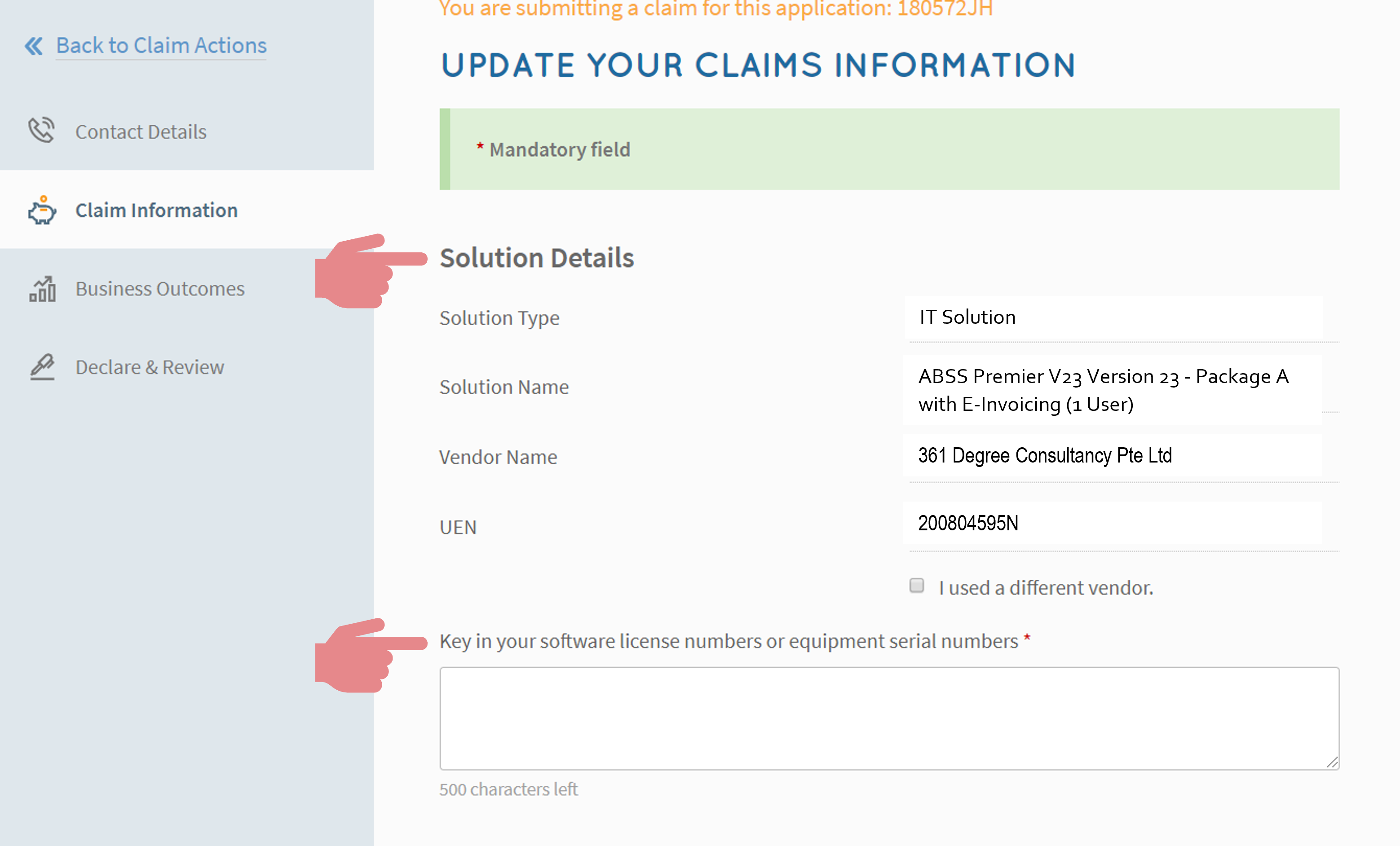 Attach all supporting documents
Note: Attachments should not exceed 50MB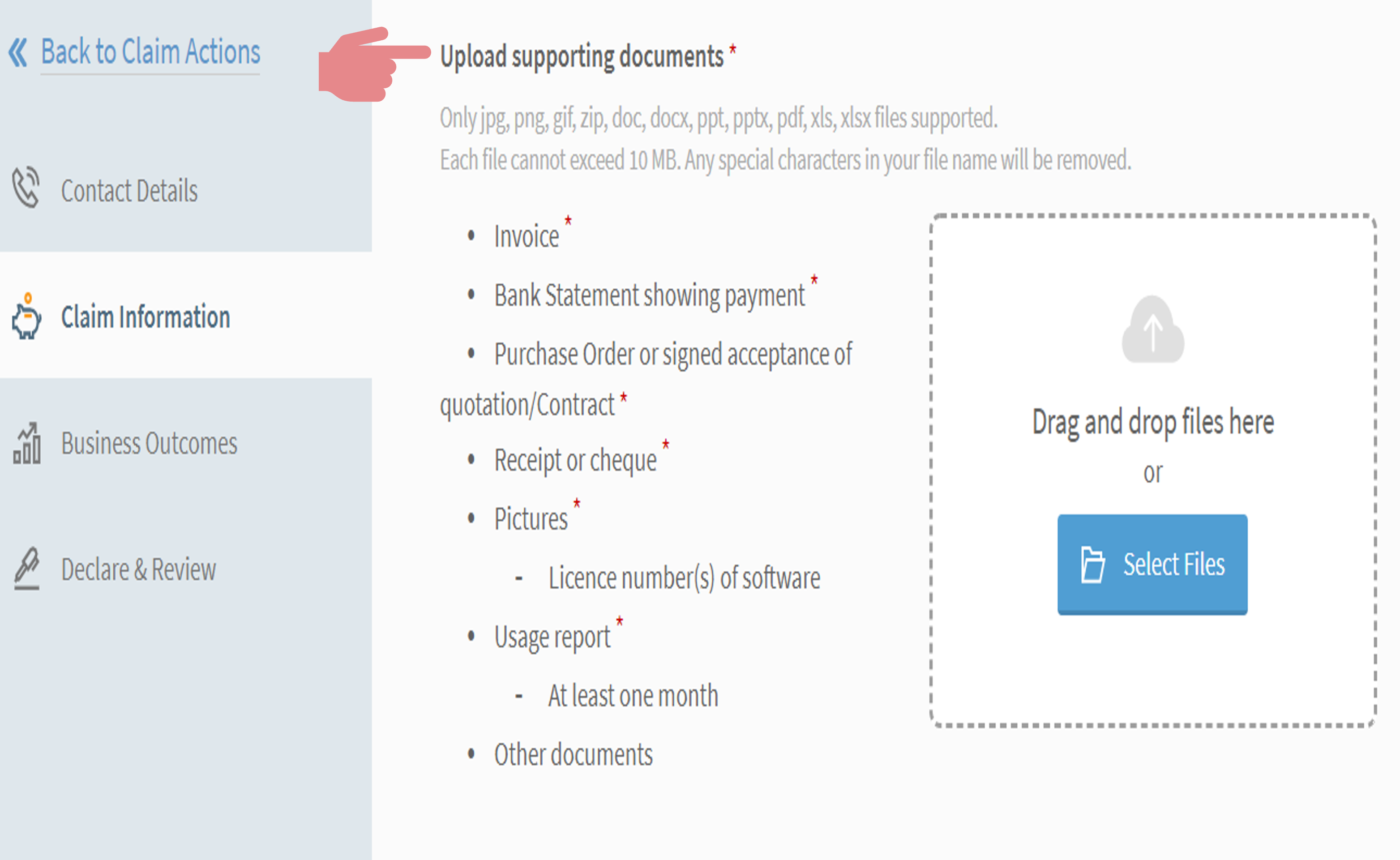 Check through the payment details
Key in the total amount paid to vendor (excluding GST)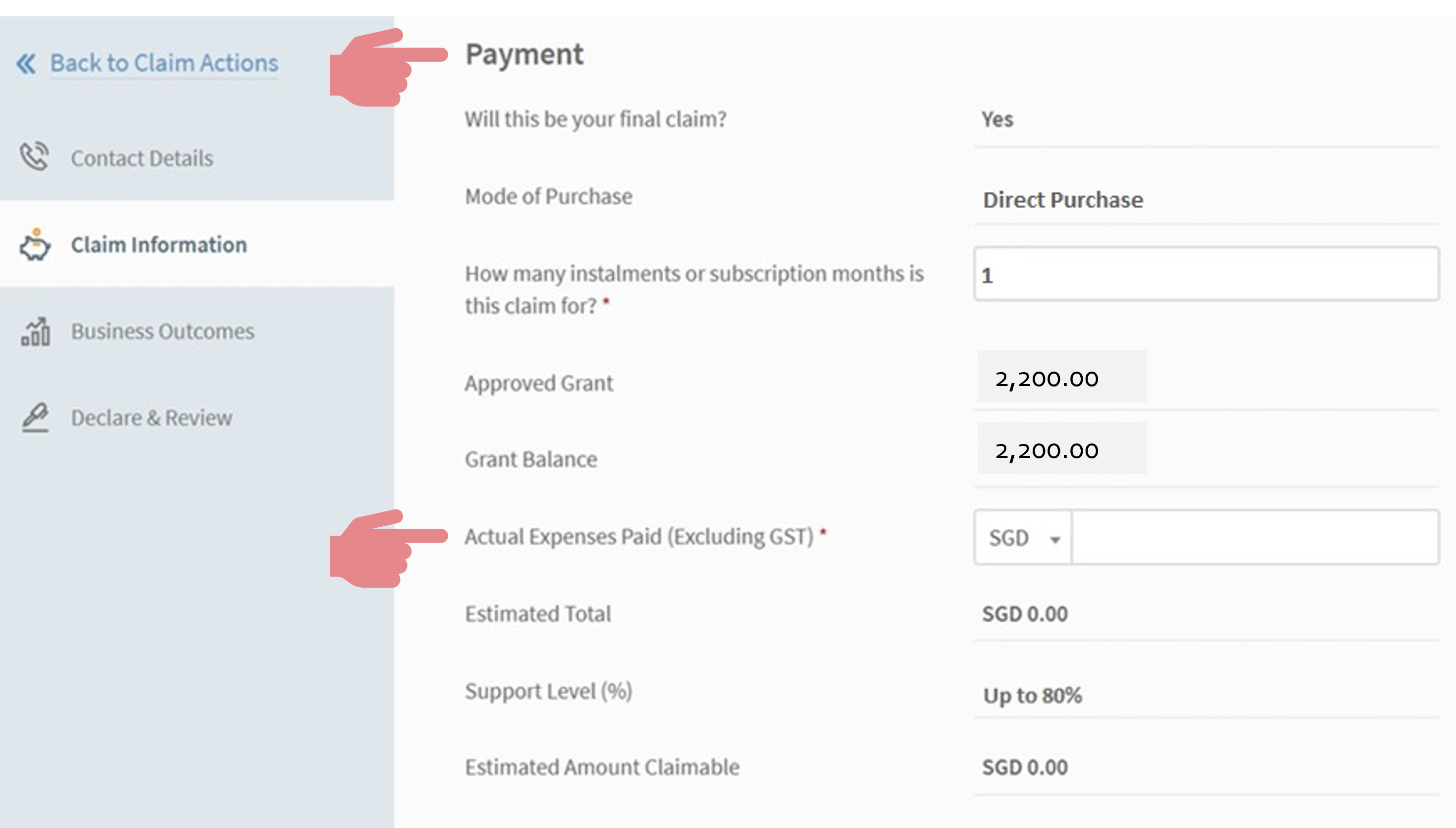 Insert deployment location(s)
Note: If more than 1 location, enter the additional location details under Add New Location
Click on Next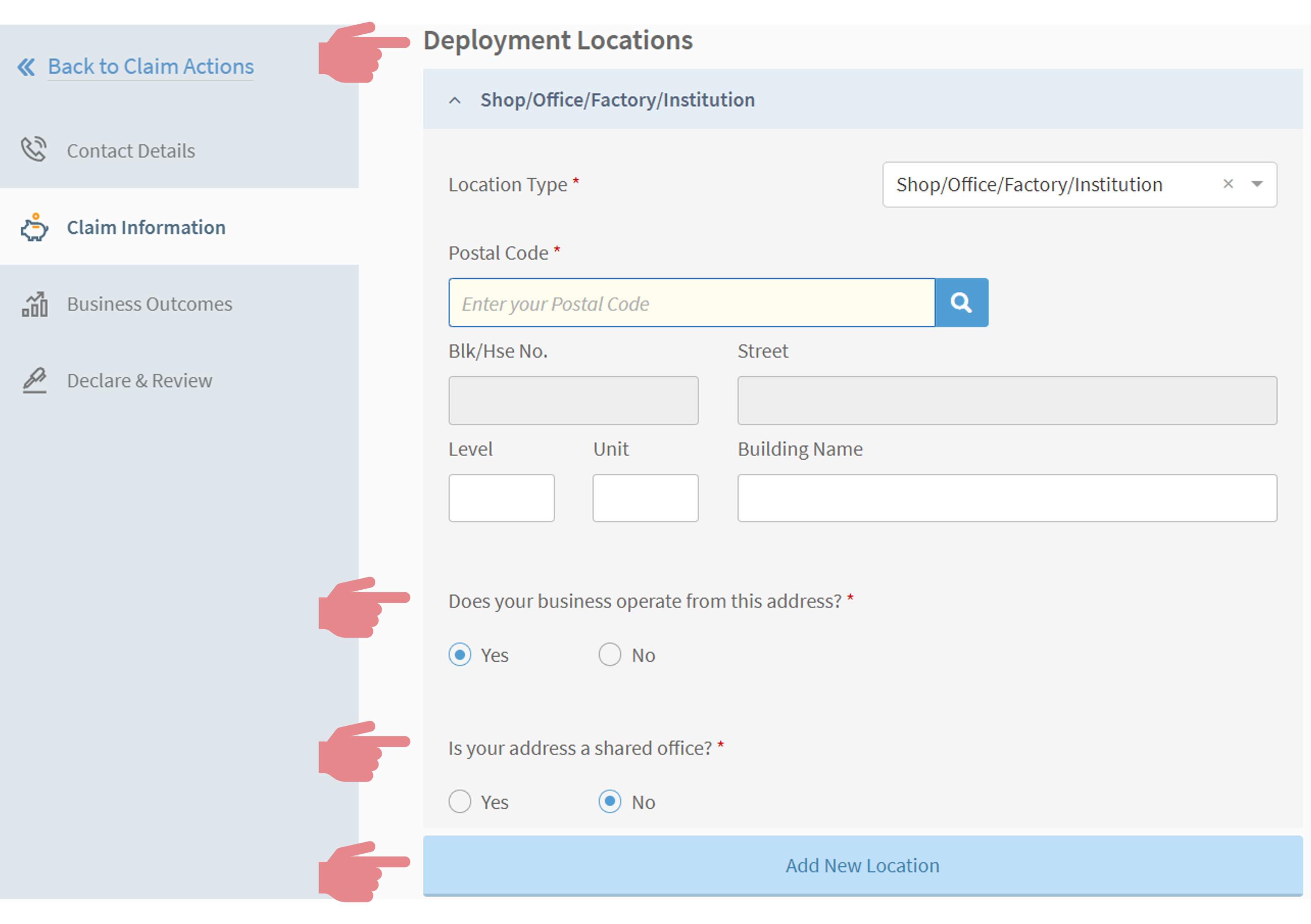 Input the business outcomes as shown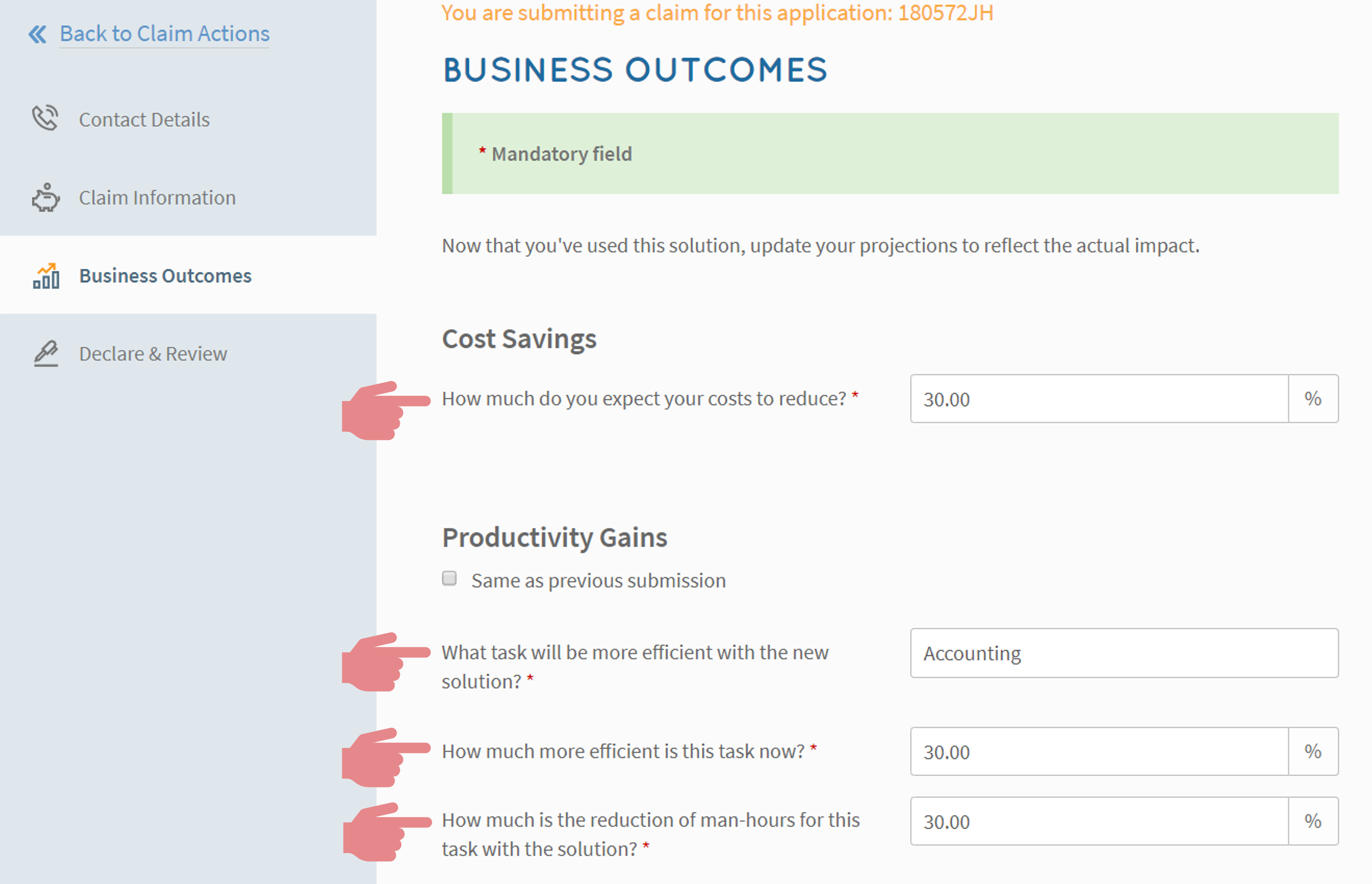 Insert feedback (if any)
Click on Next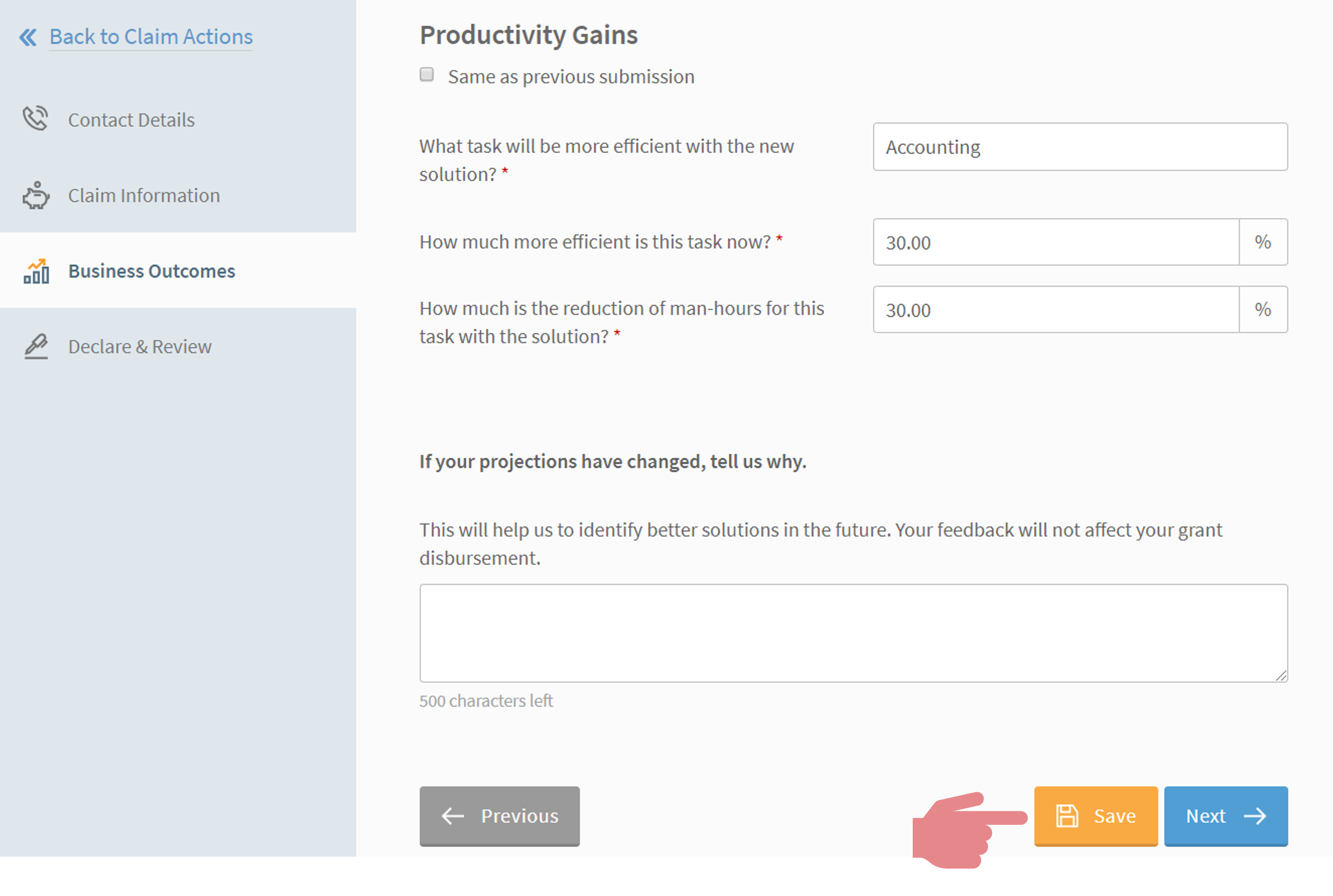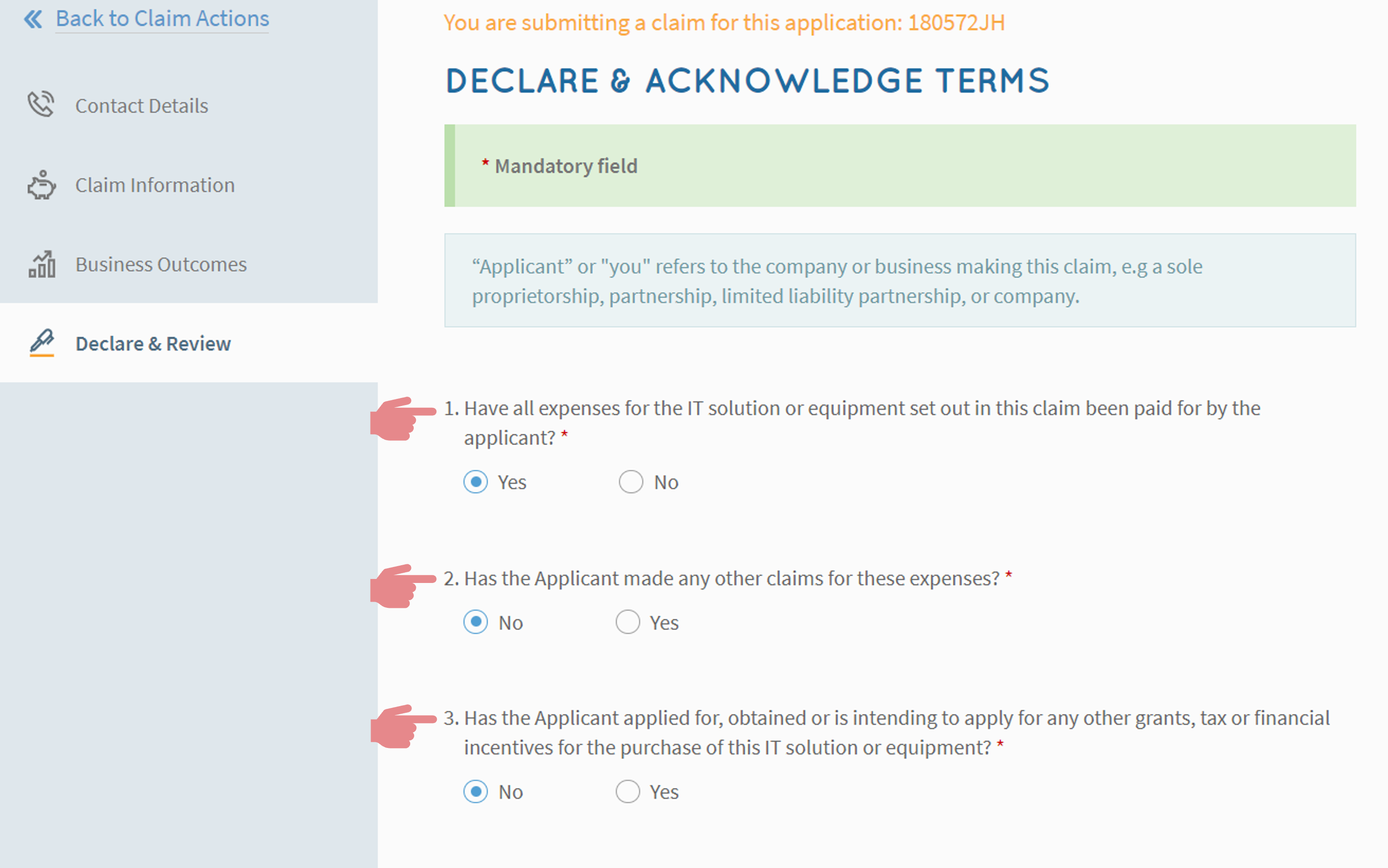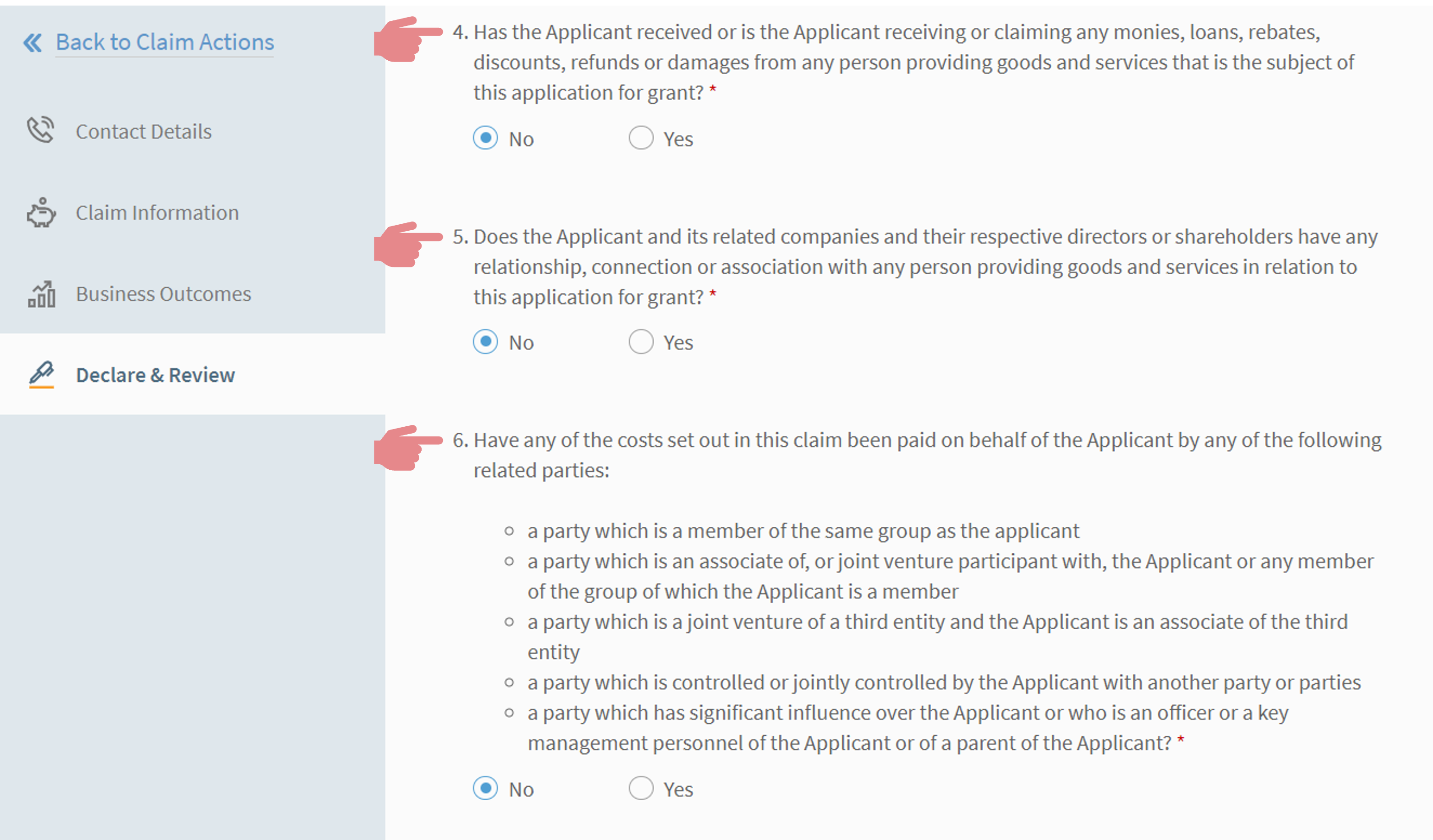 Check box for consent and acknowledgement
Click on Review
Submit claim after reviewing