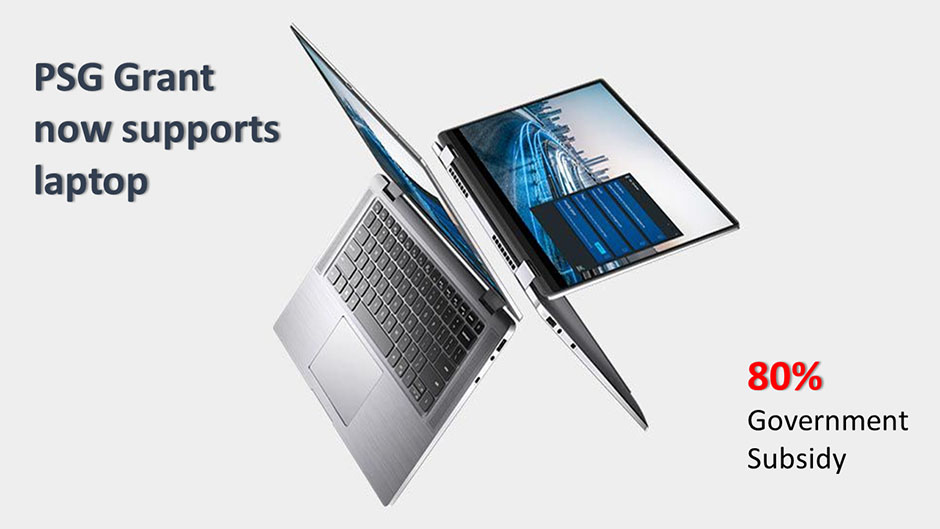 Government Grant for Laptops
You may now apply for a 80% subsidy for a Laptop!
In the early days of PIC (Productivity & Innovation Credit), laptops were one of the items that could be supported by government subsidies. However this support was ceased after PIC ended. To our delight again today, the subsidy is now back with PSG! However, it is only valid till 31 December 2020.
The Productivity Solutions Grant (PSG) supports companies in the adoption of pre-scoped IT solutions and equipment that helps enhance productivity.
Some of the different types of software that PSG support include Accounting, Human Resource Management (HR), Customer Relationship Management (CRM), Cyber Security, Document Management & many more. For more information about which software that is supported under PSG.
Due to the current COVID-19 pandemic and the Circuit Breaker measures put in place, a new scope has been included to further encourage businesses to continue their digitalization and productivity upgrading efforts.
Four expanded scopes have been added,
Online collaboration tools
Virtual meeting and telephony tools
Queue management systems
Temperature screening solutions
You probably wanted to focus at items 1 & 2 because it support,
Laptops (limited to 3 per company)
Zoom or Google Suite (Online meeting tool)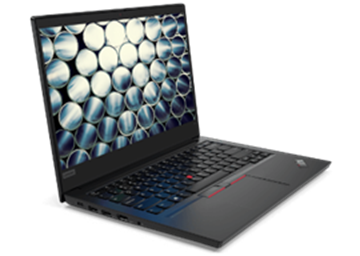 14.0 FHD IPS AG 250Nits
Intel® Core™ i7-10210U Processor (6M Cache, up to 4.2 GHz)
Graphic: Intel UHD Graphics
8GB DDR4 2666 SoDIMM / 512G M.2 2280 NVMe SSD
720p HD Camera / Fingerprint Reader
3 Cell 45Wh
Intel AX201 2×2 AX + BT 5.0 / KYB English
Windows 10 Professional 64 / NO Recovery Media
Businesses can enquire at both M1 and Singtel to find out more about their eligibility for the remote working laptop suite.
With the laptop & zoom virtual meeting tools, it will make remote working possible! You may also apply for the ​Enhanced WorkLife Grant to defray the cost of implementing flexible work arrangements. Each business may tap up to $105,000 through this grant.
Local SMEs can apply for PSG if they meet the following criteria:
Registered and operating in Singapore
Purchase/ lease/ subscription of the IT solutions or equipment that must be used in Singapore
Have a minimum of 30% local shareholding (for selected solutions only)
Company's Group Annual sales Turnover of not more than S$100 million, or Company's Group Employment Size of not more than 200 workers
Further subsidy by using SkillsFuture Enterprise Credits (SFEC)?
You may also further tap on SkillsFuture Enterprise Credit (SFEC) to defray the unfunded portion of PSG. SFEC provides a once-off $10,000 credit to encourage companies to further develop their capabilities and boost their workers' skill sets.
This credit can also be used to defray up to 90% of such-out of pocket expenses. For more examples and details on how to use SFEC, visit ​here​ for information.
Feeling confused about all the different grants? Do check with our friendly colleagues to find out more about how you can adopt the latest digital solutions by tapping on different government grants to defray the cost.