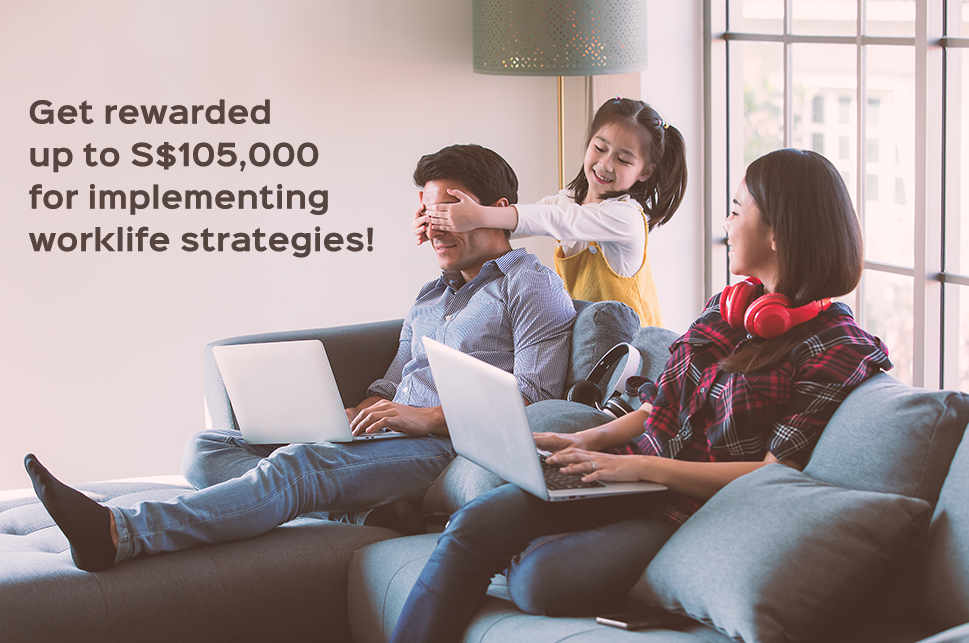 What Is Enhanced Worklife Grant ?
Many of us will agree with the importance of having a harmonious work-life relationship. Through effective work-life policies, employees yearn to juggle between personal and work commitments better, while employers look forward to having motivated and loyal staff, thereby raising the overall productivity levels.
In fact, creating a family-friendly workplace culture has been the long-term objective of the Singapore government. Back in August 2004, the government first launched the Worklife Works! (WoW!) Fund to encourage companies to introduce flexible work arrangements (FWAs) for their employees. This was the first official initiative taken to kickstart the family-friendly campaign.
Over the years, the grant has also evolved to take into consideration recent trends and practices. Technology-enabled flexibilities, such as checking in to work via mobile phones, holding virtual meetings at locations out of the office etc, has also greatly enhanced the scope of the grant. It is with no wonder that the current Enhanced Worklife Grant continues to be one of the top government grants in Singapore.
*In view of the Covid-19 measures, the Enhanced Worklife Grant has also been tweaked to further support the provision of flexible work arrangements at the workplace.
For Who ?
All legally registered private or public organisations, including foreign-owned companies, educational institutions, societies and non-profit organisations are eligible for this government grant.
Claims can be made on their eligible Singaporean and/or PR employees who are on FWA.
For What ?
Encourage organisations to adopt a Worklife Balance for their employees
Provide more opportunities for the unemployed to be introduced to the workforce
To create work-life harmony at the workplace
The Work-life Grant Comprises 2 Components:

1. FWA Incentives (Up to S$70,000)

2. Job Sharing Incentives for PMETs (Up to S$35,000)
The FWA Incentive encourages you to support employees who adopt FWAs. Companies can claim S$2,000 per employee per year over 2 consecutive years for every Singapore citizen and PR employee who is on FWA for at least 6 months.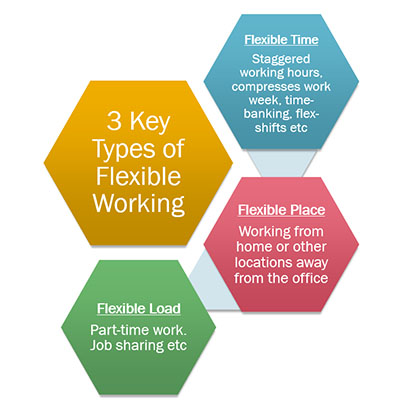 CASE EXAMPLE
ABC Company introduced two types of FWAs to its employees. 5 employees are on staggered working hours, while another 5 employees are on telecommuting. The company formalised these FWAs into its HR's policies and communicated it officially to everyone. In addition, the company also adopted the Tripartite Standards on FWAs as part of its commitment towards this cause.
Through the grant, the company will be able to receive a total of $40,000 (10 employees x $2000 x 2 years) over 2 years, for the FWAs which 10 of its employees are utilising.
The Job Sharing Incentive encourages you to support PMET-level employees who adopt job sharing arrangements. Every Singapore citizen or PR who is a PMET earning gross monthly pay of at least S$3,600, and is on a job-sharing arrangement, a company can claim S$3,500 per employee per year, over 2 consecutive years. Job sharing allows two or more people to share the responsibilities of one full-time position.
They usually work at different times during the day/week or alternate weeks and may also overlap for proper handover to maintain work continuity. You may divide the work by function, geography, time or workload, etc. depending on the arrangement.
Please contact Woon at woon@sgvip4.noc401.com or 9824 1643 should you be interested to find out more!
My company is 100% foreign-owned. Can we apply for the Worklife Grant?
Yes, all entities regardless of local or foreign equity, are able to apply for the grant as long as local staff are employed.
Can our company Directors be included as one of the employees?
Management personnel with names listed on the company's ACRA Bizfile are not eligible to be included as employees.
My company only has 3 employees. Can we apply for the Worklife Grant?
Yes, as there is no minimum number of employees required to apply for the grant. The funding will still be available for a single local employee who has adopted FWA.
How long does it take for the Worklife Grant application to be approved?
Based on past experiences, Worklife Grant applications usually need an average of 6 months to receive approvals. However, due to the Covid-19 pandemic, the authorities are working towards expediting the approvals so as to encourage more telecommuting to take place.
Most of our employees earn below $1,500. Can we apply for the Worklife Grant?
Yes, there is no minimum salary required for the employee to be eligible. However, the salary must be of a reasonable rate and is justifiable.
My company is a holding company with a few subsidiaries. Can each and every one of our subsidiaries apply for the Worklife Grant?
Unfortunately, related entities can only submit one application for a selected company. Entities with common resources such as having the same Directors, sharing a common HR/Finance function, using the same registered address etc, can only submit one application.
If my company does not have any flexible work arrangements now, can we still apply for the Worklife Grant?
Yes, you can start to implement the flexible work arrangements after receiving the approval for the grant application. The Worklife Grant is open to all companies which have either existing flexible work arrangements or are proposing to introduce new ones in the near future.
Do you provide consultancy services to assist companies in evaluating their HR policies and thereafter recommending suitable flexible work arrangements for their employees?
Yes, we do. We have a long track record of clients who have successfully blended flexible work into their workplace culture through the Worklife Grant. Our surveys have also revealed that the employees are happier and more motivated at work after the changes, and the overall productivity levels have improved too.